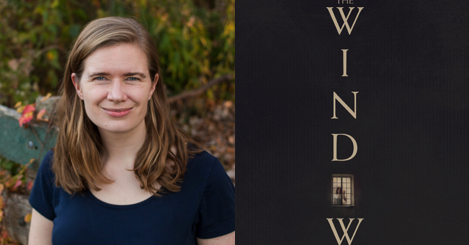 Interviews
An Interview With YA Mystery Author Amelia Brunskill
This content contains affiliate links. When you buy through these links, we may earn an affiliate commission.
In Amelia Brunskill's The Window, teenage Jess is left behind when her identical twin Anna dies falling out of their bedroom window. Jess used to think she and her sister knew all of each others' secrets, but now she's not so sure. Where had Anna been going? Who was she going to meet? Sensing there's more to this death, Jess digs into her sister's past. And the deeper she digs, the more it seems like the answers she's looking for may be truths that no one wants her to uncover.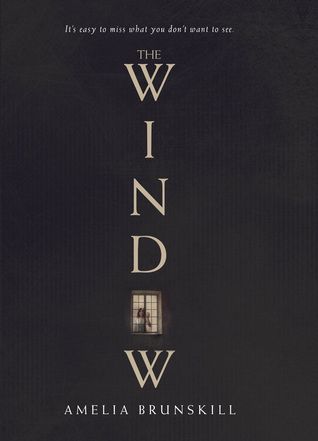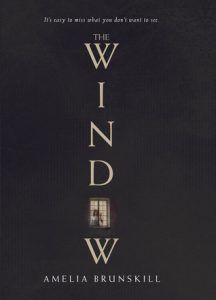 The Window combines suspense, grief, darkness, and pathos in an unputdownable teen thriller. We were so excited to get the chance to catch up with Amelia Brunskill to learn more about her inspiration for the work.
BOOK RIOT: The Window is your debut novel; why did you choose to write a mystery?
AMELIA BRUNSKILL: I've always loved reading mysteries. There is something incredibly compelling about unpacking the puzzle of why something unexpected happened, particularly something as devastating as an untimely death. So, as an avid reader of the genre, writing a mystery felt like a natural choice. It also helped that mysteries have the literary structure that my writing brain can most easily comprehend: You start with a dead body, and you end with the answers about the who, when, why, and how; in between those two fixed points, you simply flail around and redraft until it all finally starts to come together.
BR: What mysteries and thrillers do you think were most formative for you as a reader and a writer? What did you like most about them?
AB: For me, the protagonist/detective is the heart of a mystery, so the most formative mysteries for me are the ones where I've found myself fascinated by the protagonist. When I was young, I loved Tom Dennis Fitzgerald from The Great Brain and Harriet from Harriet the Spy (the latter is perhaps not technically a mystery, but Harriet was certainly a sleuth!). Tom was so smart and wily, and Harriet was so wonderfully selfish, petty, and intense, which came as such a relief after reading all too many boringly pleasant and selfless heroines. As an adult, the two most formative mysteries for me were Smilla's Sense of Snow and The Curious Incident of the Dog in the Night-time. In the former, I fell in love with Smilla and her ruthless determination, and in the latter, I was utterly compelled, and heartbroken, by Christopher and his approach to the world.
BR: There are so many great books, including yours, about teenage girls whose secret lives are only discovered after they mysteriously disappear or are killed. Why do you think this is such a rich area to explore?
AM: Teenage girls with secret lives who die before their time are such an apt illustration of the sometimes stark difference between appearance and reality, and they also tap into a deep fear that I think many of us have: failing to understand and protect someone that we love.
I think the idea of having a secret life is one that is particularly fascinating and pertinent to girls. Growing up, girls receive a lot of praise for being "good," which usually means simply being polite and unobtrusive. Then, once they become teenagers, they face a lot of societal pressures with very narrow margins for error: be attractive, but not sexy, be friendly but not flirtatious, do well in school but don't be boring and care too much about it. So I think it's very understandable for girls to be intrigued by the idea of having some kind of private space where they can experiment with different versions of themselves without being chastised or judged for it. In The Window, I also wanted to explore the added appeal of a secret life for someone who lives in a very small town where they've been constantly compared to their sibling.
BR: What are some of your favourite recent mysteries or thrillers? Your favourite classics?
AM: My favorite classics are the very old school, British, detective-y type series I grew up with—Sherlock Holmes, Father Brown, Poirot. My more contemporary favorites tend to be more atmospheric, standalone mysteries with unusual premises or settings, such as Turn of Mind, The Lightkeepers, and Everything I Never Told You. Having said that, on the detective series side, I will absolutely inhale everything and anything by Tana French, and I have a definite soft spot for Michael Connelly. In the realm of young adult literature, I've been really enjoying delicious, all-in-one-sitting reads like The Truth Beneath the Lies, White Rabbit, and People Like Us.
BR: Why do you think that teenagers are so interested in reading thrillers and mysteries? How are thrillers and mysteries for teens different from those for younger children, or those written for adults?
AM: I think there's a lot of curiosity about why people do really horrible things, and mysteries tend to give a very structured and safe way of exploring that. Also, mysteries tend to be plot-oriented and voice-heavy, so they dovetail nicely with some of the common strengths of young adult literature.
The specifics of the mystery itself is usually a key element in distinguishing mysteries for younger children versus ones for teenagers. An investigation of a very violent crime typically would be an odd fit for a middle grade or chapter book, so they'd be more likely to center on a mystery of a more bloodless variety—something lost or stolen, or perhaps an unexplained event/phenomena. Although the source of the mystery may be very similar in young adult and adult mysteries, in young adult literature the protagonist would be a teenager themselves, which gives the story a very different lens, and means they have to pursue answers without any of the authority or external resources that an adult might have.
BR: Any final thoughts?
AM: Only that I think we are currently experiencing a bit of a renaissance in terms of young adult mysteries, both in terms of creation and consumption, and I'm so glad that I get to be a part of it!
BR: Thanks so much for sharing your thoughts with us, Amelia!
Looking for more YA Mysteries? Check out 50 Must-Read Young Adult Mysteries, 3 On A YA Theme: Recent Diverse Mysteries, and all of our YA discussions.