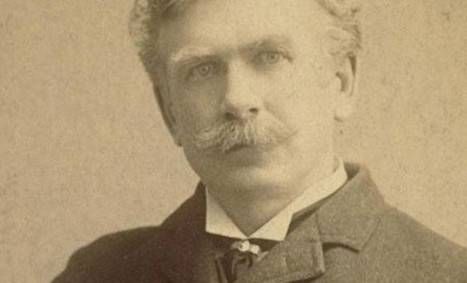 Classics
Ambrose Bierce Would be 175 Today, if He Hadn't Wandered Off into the Desert
On this day 175 years ago, a great and morbid American writer was born in Ohio. He would grow up to fight as a Union soldier in The Civil War and later become a satirist, a journalist, and a short story writer. Then he disappeared in Chihuahua, Mexico, at 71, and was never seen again. Literally no one knows what happened to him after that.
Let's wish Ambrose Bierce, satirist and spooky short story writer, a happy birthday—even though he probably would have rolled his eyes at you for it.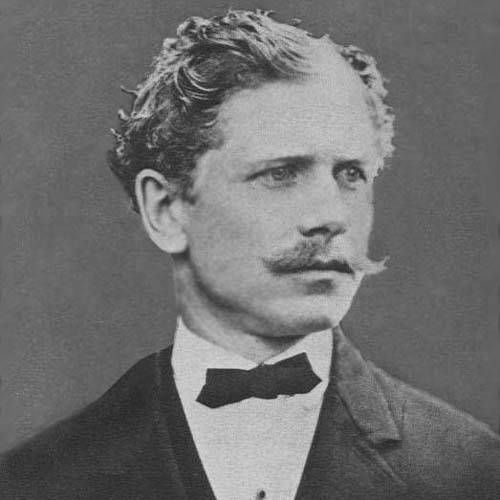 Ambrose Bierce was the only major writer of his time to serve for nearly the entire duration of The Civil War, and his experiences as a soldier is detailed in some of his stories. The poor man also took a bullet to the temple at 21—the day before his birthday—that left him with migraines and dizziness for the rest of his life. Then his fiancée called off their engagement. He was finally granted medical discharge from the war later that year.
All of that happened before he turned 22. Bierce was a sharp, creative, and outspoken abolitionist and journalist with a memory attic full of terrible, harrowing, and no doubt painful experiences as a Union soldier. It most certainly played a part in how people perceived him; as a cynical, critical, and pessimistic man with a low opinion of most people (they called him "Bitter Bierce" back in the day. Jeez. Cut the guy a break.)
Before he disappeared, he left behind a cache of brutally honest portrayals of war, a touch of the supernatural and magical realism, and a heavy dose of black humor. In honor of his birthday, here is a list of Bierce short stories and works worth reading that you may have missed in your high school or college lit class (because you probably just read "An Occurrence at Owl Creek Bridge," which is also a fantastic piece of writing). Bonus—you can read all of these right now!
Civil War Stories
Bierce was one of the survivors of The Battle of Chickamauga. That experience led to this short story, about a young boy trying to play with the ghosts of dead soldiers.
This is Bierce's actual account of The Battle of Shiloh, memoir style. It is beautifully written, extremely detailed (and gut wrenching for it), strong anti-war piece.
Horror Stories
Some creature with sharp teeth finally gets the prey it's hunted for so long. The locals insist it's a mountain lion. But no one actually saw the thing that did it…or did they?
An old man is found dead in his cabin, with one window mysteriously boarded up. Few know the story behind that window. Spoiler alert—Bierce does.
Halpin Frayser made the mistake of venturing outside to hunt small game—and found the ghost of his dead mother instead. His last day on earth is a weird and chilling one.
Satire
Ever wanted to know the equivalent of Urban Dictionary circa the 1880s? We got you. Bierce's lexicon of satirical definitions began as a series of installments for a weekly column, spanning three decades. Some samples:
ANTIQUITY, n. A kind of leather, probably.
GOVERNMENT, n. A modern Chronos who devours his own children. The priesthood are charged with the duty of preparing them for his tooth.
HUG, v. very a. To — to — What the devil does it mean, anyhow?
Got any Bierce favorites of your own? Celebrate Bitter Bierce and share them in the comments! (He probably hated that nickname. Or embraced it just to mess with the haters, who knows.)