Lists
Amazon's Best-Selling Books for Each of the Last 15 Years, Rated
This content contains affiliate links. When you buy through these links, we may earn an affiliate commission.
While we at the Riot take some time off to rest and catch up on our reading, we're re-running some of our favorite posts from the last several months. Enjoy our highlight reel, and we'll be back with new stuff on Tuesday, January 3rd.
This post originally ran July 22, 2016.
---
Amazon has been around since 1994, and their first book bestseller list appeared in 1995.
The book most popular that year on Amazon, and probably nowhere else, is quite perfect (but you'll have to wait to see what book it is).
Looking at the best seller lists for the past 15 years gives us a short history lesson in both amazon and fads in books and publishing. The funny thing is, not all of these are immediately familiar despite being the best-selling book for that year.
Let's take a look at the books: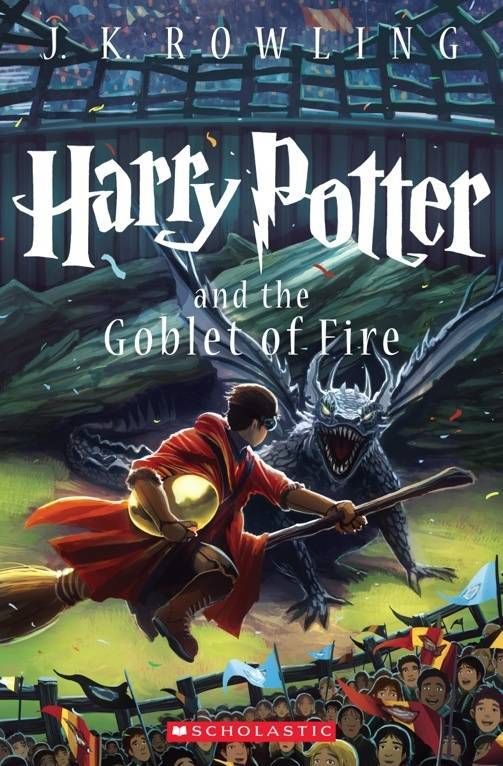 2000: Harry Potter and the Goblet of Fire
2001: Who Moved My Cheese?
2002: Good to Great: Why Some Companies Make the Leap…And Others Don't
2003: Harry Potter and the Order of the Phoenix
2004: The Da Vinci Code
2005: Harry Potter and the Half-Blood Prince
2006: Good to Great: Why Some Companies Make the Leap…And Others Don't
2007: Harry Potter and the Deathly Hallows
2008: A New Earth: Awakening to Your Life's Purpose
2009: The Lost Symbol
2010: The Girl Who Kicked The Hornet's Nest
2011: Steve Jobs
2012: Fifty Shades of Grey
2013: StrengthsFinder 2.0
2014: StrengthsFinder 2.0
2015: First 100 Words
2016 (so far): Harry Potter and the Cursed Child
Some interesting points:
In 1999, the top three sellers were the first three books in the Harry Potter series. So J.K. Rowling has topped the list in six separate years, if we count this year. That's amazing staying power.
Dan Brown appears twice with separate books, the only author apart from Rowling to do so.
Two books appear twice; Good to Great in 2002 and again in 2006 and StrengthsFinder 2.0, which was the top seller two years in a row, 2013 and 2014. I'm not sure what that says about us.
Now, let's take a look at both the overall number of ratings each book gets and then each book's average rating.
First, the Amazon best-selling books that most people feel the need to give their opinion on:
The books with the most reviews
Wow.
Looks like a LOT of people have opinions about Fifty Shades of Grey.
The two Harry Potter books that follow have the exact same number of ratings, a statistic that is slightly suspicious.
As you can see in the following chart they also have the same average rating, another statistic that is strange.
I suspect that the Amazon people simply can't tell them apart. Anyway, here are the books that people like the most. Or…
The best-selling books with highest ratings overall
Bonus: the bestseller on Amazon's first year, 1995, was (presciently?) How to Set Up and Maintain a World Wide Website.
Best of all, it has a relatively recent review; this one-star review from 2014: "outdated book, not relevant now but definitely back in 95"
Which of the best-sellers above is your favorite?