In graduate school, I went into our university library and was able to look over a Shakespeare First Folio. I had never been to a Special Collections room as complex as this one: a windowless room with controlled temperature and humidity settings, ancient books coupled with Isaac Asimov posters. Everyone in that room was terrified to open a text and rip a page.
The Special Collection librarians had set aside the books that might interest us and there was the folio, just sitting there in its ancient glory, waiting (you can view one digitally through the Folger library here).
It's pretty shocking to see this version of the folio since this tall collection of Shakespeare's work was published in 1623 and is the only source for eighteen of his plays. I could imagine that it has been handled by hundreds, carried in velvet bags and donkey carts, boxed in the hull of a ship or packaged carefully for an airplane ride. The number of years that passed by this book makes one feel pretty young and insignificant.
On that same trip, I held a Great Gatsby 1925 edition in my hand and breathed it in deep. Many readers hate Gatsby, but I'm in love with it. It's been one of my favorites since high school, and finding one of the early editions made the book seem so much more significant. There were oil prints on the pages from fingers–evidence of how many people have read just that single book, let alone the book as a whole through the different editions and decades.
It's hard to explain why I felt giddy in this room. I am not a PhD with a focus in ancient texts– I am a writer, but of a different sort. So why did I have this reaction to a collection of historical artifacts?
These special collections are not just ancient and interesting versions of books and plays we still read or study, but they're also the awesome evidence of how much our writing matters to us. It is the root of cultural power. BAM.
We put great effort into holding onto our books, recording their influences and noting how much readers loved, hated or coveted them. A special collection section shows how much we truly value books.
True, it's hard for many people to define "exciting" as a book that's been kept in storage for centuries, but consider other awesome ancient book displays that libraries and collectors have been protecting for years. I'd love to see:
The Cambridge University Library has a first edition of Oscar Wilde's The Happy Prince and Other Tales, inscribed to one of his lovers, the playwright Walford Graham Robertson. Robertson wore a green carnation to one of Wilde's play productions, a flower that would later symbolize Wilde and the group of people who supported him.
The Library of Congress has a collection of Frederick Douglass's papers and notes, including his diary during his tour of Europe and Africa, and a handwritten draft of his biography. It is so exciting to see personal papers too– the handwriting and dialogue about an author's writing process and life.
The Concord Free Library's Louisa May Alcott Collection including manuscript pieces and letters and diary entries of the writer of Little Women. It's an immersion in Alcott's life and her family's too.
The New York Public Library has a collection of Virginia Woolf documents, with emended portions of novels and personal letters of the famous and tragic writer. Ever since I came across Mrs. Dalloway, I haven't been the same.
And the list goes on….
____________________
Expand your literary horizons with New Books!, a weekly newsletter spotlighting 3-5 exciting new releases, hand-picked by our very own Liberty Hardy. Sign up now!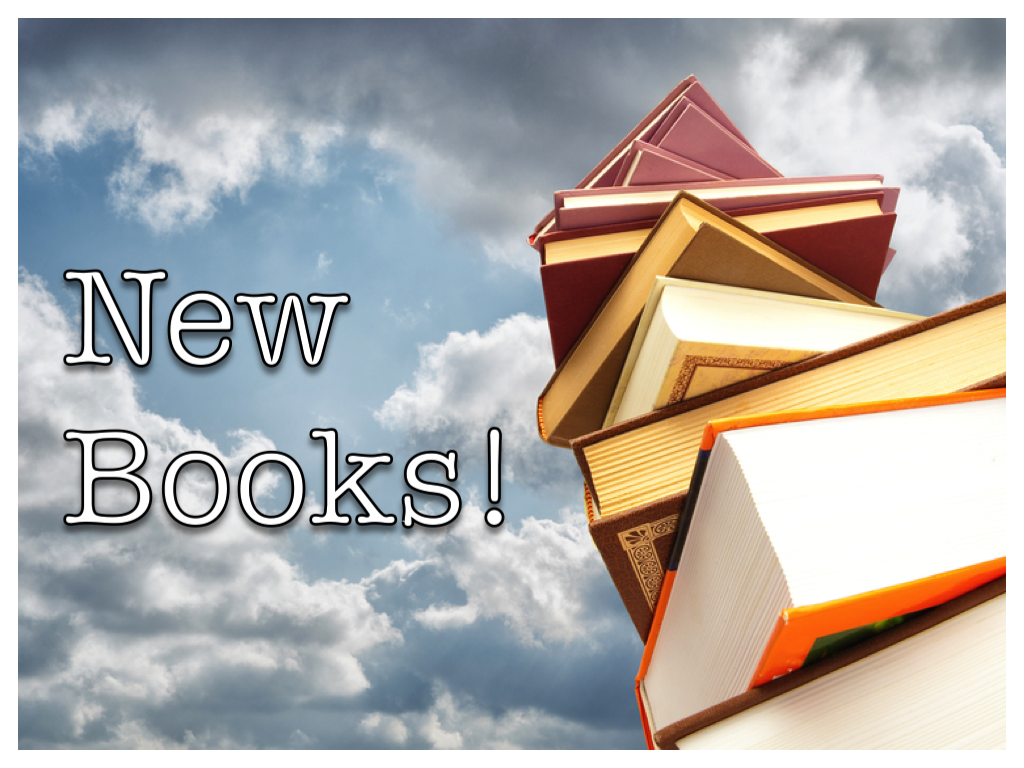 Save