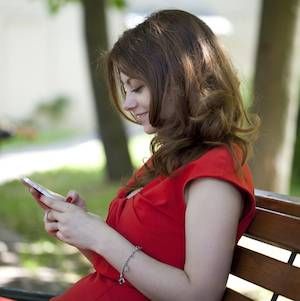 Opinion
First Impressions of Riffle, Bookpedia, and Libib
Not all readers feel the need to organize their reading universes, but many of us do. There are countless methods for recording various aspects of our reading lives, including books we own, things we want to read, and other elements of online community. Goodreads is the most frequently discussed tools for all of these options, but sometimes it doesn't have exactly what you're looking for. Also, due to discomfort with its connection to Amazon, many people have been determined to find alternatives. I thought I'd explore a few tools that might prove useful to the people who, unlike Supreme Rioter Amanda, are lacking or uninterested in spreadsheet savvy.
Social Reading
Riffle is a social reading tool that I've been off and on about playing around with. Why try something new when all of my info is on Goodreads? But I decided to try it out, because why not? It's a new year, right?
When you create your Riffle account, it asks you what genres you like, what you're reading now, and three books you like. When you're all done, after you've found all your friends on Facebook and Twitter, or randomly followed people you don't know, you can become a category expert or post questions you have about your reading. You can also follow local readers and book communities, which is kind of cool if you're new in town and don't have a Literary Tourism to consult for bookish things in your new place.
The best thing about Riffle, honestly, as a new user, is the Browse button. You get a pinterest-like cover page of book covers and list titles to explore, which is much more streamlined and fun to navigate than Goodreads, LibraryThing, etc.
Pardon me, I'm going to go waste several months playing around in a new playground. Bye.
Personal Library Cataloging
Whether you have a personal library of ten or ten thousand books and media, it's good to have them recorded in some way. I don't know about you, but sometimes I really have to rack my brain when I'm in a bookstore looking at a really interesting book. Do I have that book already? Let me scroll through my Kindle library. And my Nook Library. And iBooks. Wait, I might have a hard copy at home. Does Goodreads say I do? I haven't been very good at updating my "to-read-own" shelf. Well, I guess I'll buy it and return it if I have it already.
There are a few ways to handle this necessity. You can make a shelf of owned books on Riffle, Goodreads, or LibraryThing (or any of the other social reading options; even Facebook has something for books now). Or you can use a personal cataloging system. I've tried two, with mixed results.
Bookpedia is a collection of software (including Bookpedia, CDpedia, DVDpedia, and Gamepedia, as well as Pocketpedia for your phone) that you can purchase and download to a desktop or laptop computer. It has countless fields to make you really feel like a cataloger, down to where you bought it and even whether it's signed. Using your smartphone, you can scan the ISBN/ASIN barcodes of books, movies, CDs and video games to Pocketpedia and either send them immediately to the program on your computer over wifi, or store them on your phone to sync later.
This is where Bookpedia and I got into a little fight.
Which is probably my own fault.
The several hundred books I scanned onto Pocketpedia never made it onto my laptop. I synced the programs and whoosh! No more books. All gone. Even on Pocketpedia. I went onto the Bookpedia support forum where the admin informed me that I might have run into a rare special iPhone iOS 8 bug, which he was trying to replicate and fix through a Pocketpedia update. My scans weren't actually being recorded so according to Pocketpedia, the only thing to sync were those eight books already on my laptop. I will admit I got distracted by other things and didn't push when I didn't hear back about that. A recent check of the blog and forum indicate no update has been announced, so who knows if that magic bug was actually a thing or if I'm just a technological doofus.
So keep an eye on your books if you decide that Bookpedia is the way to go for your personal library cataloging. After scanning a few books (not 400 like I did), check and make sure your sync actually works. Or do that thing where you automatically scan from your phone directly to your computer.
I'm now trying out Libib.
A Bit of Both
Libib is a free personal cataloging tool that is stored completely online. The process for cataloging is similar to Bookpedia in that you can either manually input an ISBN or ASIN in order to add a book or other form of media, or use a smartphone or webcamera to scan a barcode. You can also upload a .csv file if you have the proper fields.
Once you've created your bookshelves and added all the information you'd like about them–reading status, tags of any sort, a review, and any other notes you want to add–you can utilize the social aspect. You can publish your library so that others can see it, and find friends who also use Libib. You can post in your Feed for other users to see. I don't know what you'd post there, but hey, put up some inspirational quotes or random numbers. See who sees them.
Like I said before, there are countless ways to keep track of not only what you're reading and what you've read, but just what you have. It's a great thing to know when you're a "collector" (read, compulsive book buyer; read, book hoarder). I've still got a lot to explore and learn with all of these media, so we'll see what's happening in a few months.
What methods do you use to keep track of your books and other media?