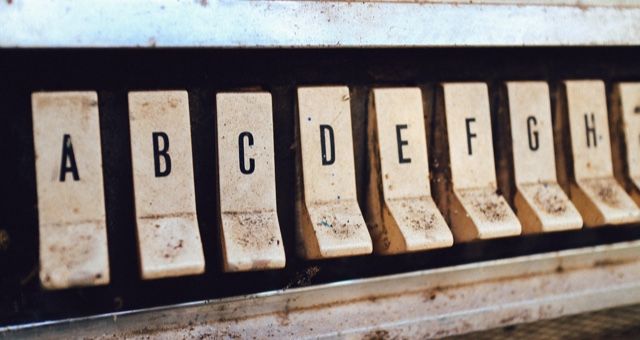 Critical Linking
Alphabet Books "X Is For" Choices Before X-Ray Invention: Critical Linking, June 26, 2019
Critical Linking, a daily roundup of the most interesting bookish links from around the web is sponsored by Libro.fm

---
"In 1895, the physicist Wilhelm Röntgen discovered x-rays, a groundbreaking moment in medical history that would lead to myriad improvements to people's health. Perhaps one overlooked benefit though was in relation to mental health, specifically of those tasked with making alphabet books. What did they do before X-rays? Xylophones, which have also been a popular choice through the twentieth century to today, are mysteriously absent in older works. Perhaps explained by the fact that, although around for millennia, the instrument didn't gain popularity in the West (with the name of "xylophone") until the early twentieth century. So to what solutions did our industrious publishers turn?
As we see below, in addition to drawing on names — be it historical figures, plants, or animals, all mostly of a Greek bent (X being there much more common) — there's also some more inventive approaches. And some wonderfully lazy ones too."
My nerd heart loved this so much! Some are just interesting and others hilarious!
---
"Hosting Drag Queen Story Hour in the Bible Belt, a southern U.S. region that's dominated by conservative Christian values, makes it a particularly important avenue for educating residents of all ages on LGBTQ+ identity, Mocha says, even if it creates controversy.
"Being in the Bible Belt is all the more challenging, and if anything, we have to be here for our next generation so we can be the change that we hope to see," says Mocha, who is based in Spartanburg, SC. "I had several children that never knew what a drag queen was and that's why the parents had brought them."
A look at the importance of bringing Drag Queen Story Hour to the Deep South.
---
"Deadline has learned that Wednesday Books, an imprint of St. Martin's Press, has acquired Hurricane Summer, a new contemporary YA novel by Riverdale actress Asha Bromfield which will be tentatively slated for Spring 2021.WME brokered the one book deal for North American rights, with Wednesday Books' Sara Goodman acquiring.Hurricane Summer follows a girl visiting her estranged father in Jamaica in the middle of category five Hurricane Gustav. She finds her life unraveling when family secrets are revealed, alongside dealing with colorism, classism, colonialism, sexism, and what it means to discover your own voice in the center of complete destruction."