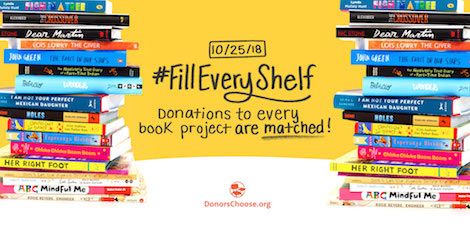 Literary lovers: in a week of rough news on top of a month of rough news on top of a couple of years of rough news, remember we can always find a place to do some good.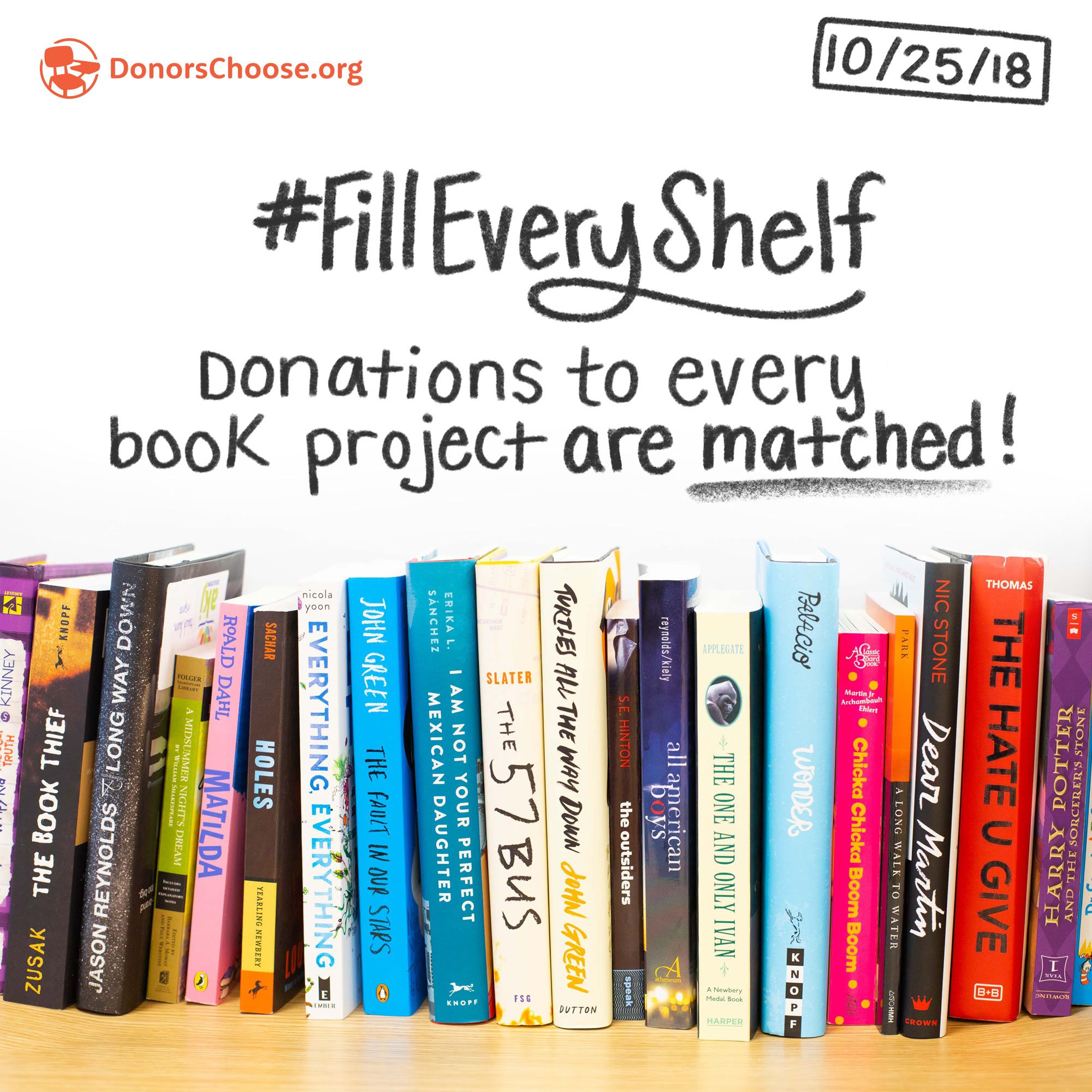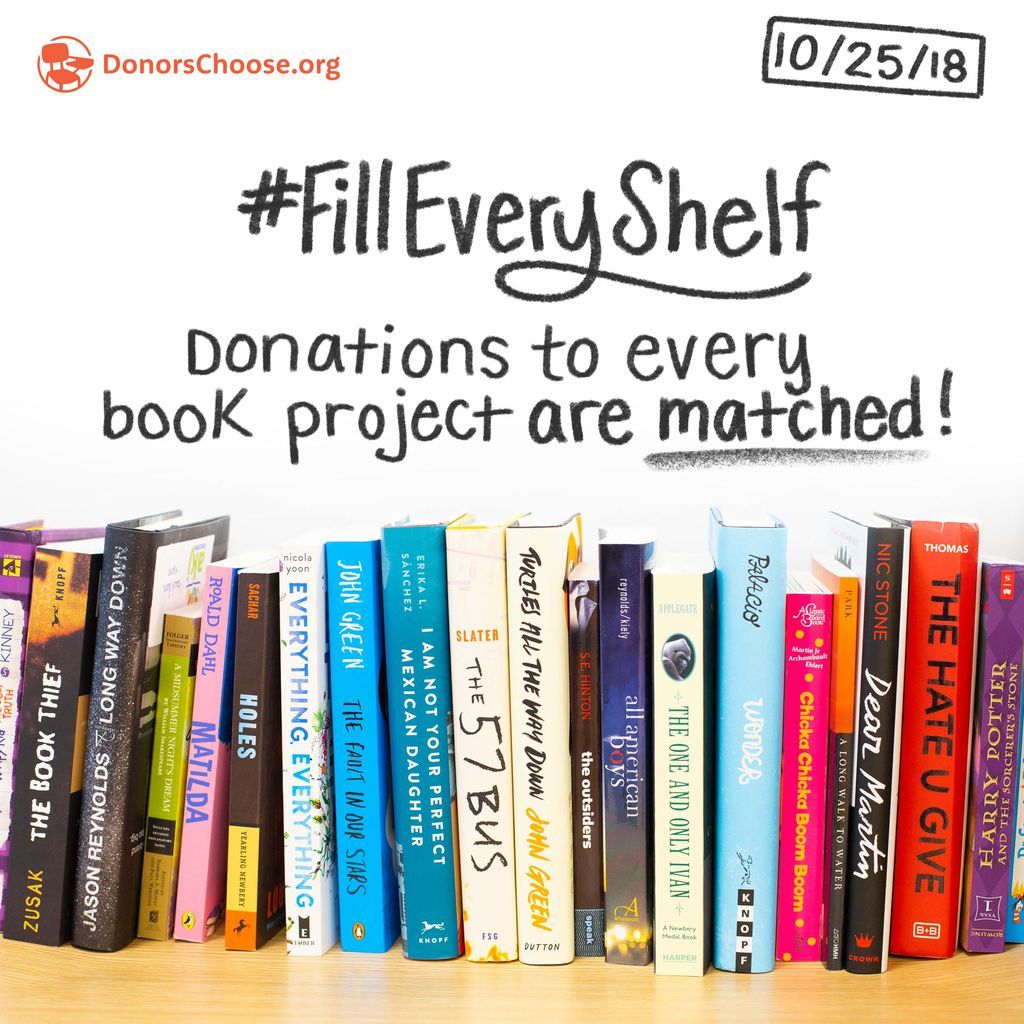 Today, Donors Choose—a crowdfunding tool used by school teachers across the United States to raise money for classroom projects—is matching all donations to book-related projects. Project #FillEveryShelf managed to fulfill over 5,000 teacher requests for books, meaning that over 127,000 new books got into the hands of young readers across the country.
This year, #FillEveryShelf hopes to get even more books into children's hands.
How To Help #FillEveryShelf
Pick out a classroom or two or ten from Donors Choose that is seeking books and make a donation. Each donation you make will be matched.
Don't want to go through all of the classrooms but eager to make a difference? Here are a handful of projects to get you started:
Can't Donate but want to help?
You can spread the word about today's #FillTheShelf project on social media. Pick a classroom or two to champion. Or, if you'd like, Donors Choose has developed a pair of easy-to-tweet statements to spread the word on Twitter (and it's easy to modify for Facebook, Instagram, or your other social media of choice).
Option A: Today, all donations to book projects on @DonorsChoose are doubled. Help a child find that one book that will light up their world! #FillEveryShelf
Option B: Reading [BOOK TITLE] changed my life. Now, you can help a child find the book that will change theirs. All day, donations to book projects on @DonorsChoose are doubled. Help teachers #FillEveryShelf! https://www.donorschoose.org/books.
Why Donors Choose?
These projects are spearheaded by teachers for their students. The projects are vetted by those at Donors Choose, who purchase the requested items and ensure they get to the teachers.
Books change lives, and by granting access to more books, more kids lives are impacted. It might not seem like your ten dollar donation does much, but it does: you've done something to help change the lives of a classroom of kids. Imagine being a child in a classroom in need and knowing that someone out there thought of you and made that monetary donation to get those books.
It's a big deal.