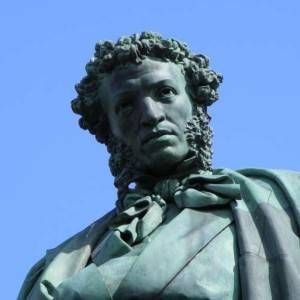 This is a guest post from Morgan Jerkins. Morgan graduated from Princeton University with an AB in Comparative Literature and is currently pursuing an MFA in Fiction at the Bennington Writing Seminars. Follow her on Twitter @MorganTheScribe.
____________________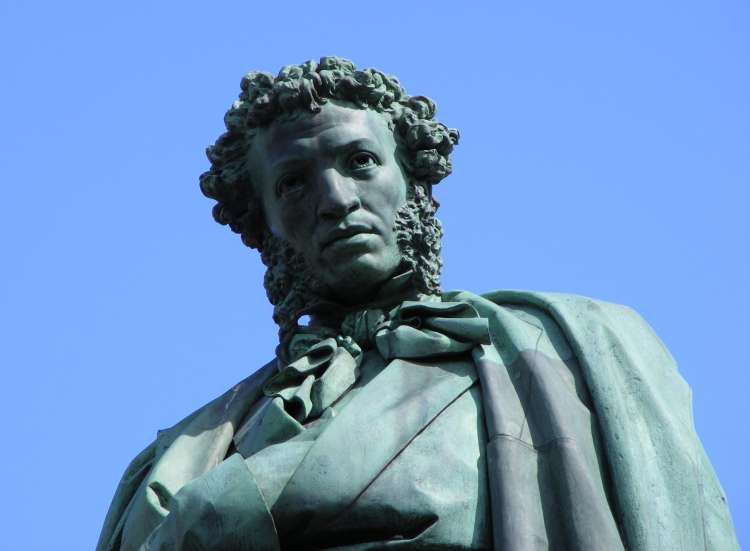 I have always been able to joke that Black people are able to recognize their own even in others who may not look "traditionally Black," i.e. dark skin, wide nose, and big lips. It was the summer of 2012, and I was studying the Russian language and literature in St. Petersburg when I came upon this statue of Alexander Pushkin, who is Russia's equivalent to Shakespeare. Despite him dying relatively young at 38, he was responsible for combining highly stylistic Russian and colloquial Russian into the modern Russian language that is spoken today. His magnum opus, Eugene Onegin, a novel-in-verse about unrequited love, is virtually untranslatable from Russian to English.
One thing that the Russians pride themselves on is their literature and you can probably ask a child to recite lines from Eugene Onegin and he or she could do it. When I looked at this statue, I saw the image of a Black man and I cocked my head to the side in disbelief. Perhaps from a skewed Western media perspective, Russia has been painted as a land of deep-seated and widespread racism and xenophobia ever since the collapse of the Soviet Union, but it was not always this way. From about the ninth to 13th century, the Russian Orthodox Church influenced its people to not harbor racial prejudices towards anyone. But in the 1700 to 1800s, racism existed and it could be argued that this narrow view was due to the "europeanization" of Russia. Pushkin was born in 1799 and although he was an aristocrat, he was proud of his Blackness. In 'Eugene Onegin', he writes:
It's time to drop astern the shape
of the dull shores of my disfavour,
and there, beneath your noonday sky,
my Africa,18 where waves break high,
to mourn for Russia's gloomy savour,
land where I learned to love and weep,
land where my heart is buried deep.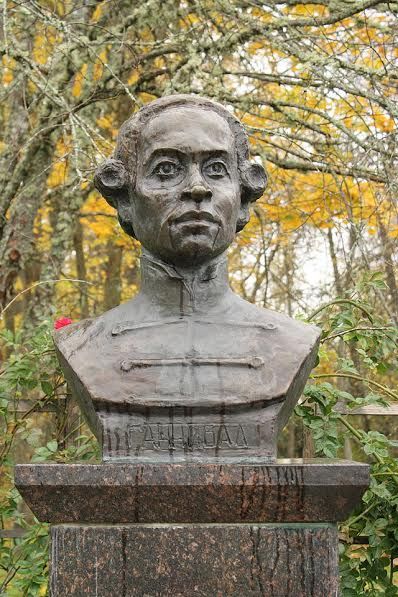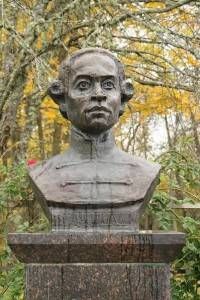 You see, Pushkin was the great grandson of Abram Petrovich Gannibal, a man who was kidnapped as a child and presented as a gift to Peter The Great. His place of origin has been a contested topic- some critics suggest Ethiopia or Eritrea while others believe it's present day Cameroon. He eventually grew up to become an important member of the Imperial Court. His ascension is, for lack of a better word, inspirational, since his trajectory happened in the midst of the Transatlantic Slave Trade. Before Pushkin died, he had plans to write a story about his great-grandfather called Peter The Great's Negro.
Before I traveled to Russia, I was warned that there was a rise in high crimes and that the country had the highest number of Neo-Nazis in the entire world. But to this day, I'm not convinced as to why that is, despite my understanding of the social conditions that brought about this disharmony. If Russians revere Alexander Pushkin and his legendary works and owe their speech to his genius, why would some of them be racists towards Blacks like me? This inquiry still confounds me. I am aware that there is often a whitewashing of history, and literature is not an exception to this rule. But, Pushkin's pride for his Blackness was undeniable. During the Soviet period, Africans who came to Russia in order to flee racial inequality were greeted with lines from Pushkin's prose when they arrived off the plane, as a sort of welcome address.
Whether or not a writer is blatant about his ethnic identity, there tends to be a conflict between that and his nationality. Such an occurrence is not uncommon for Russian writers. For example, when discussing Gogol's ancestry, Russians deem him a Russian writer while Ukrainians consider him to be a Ukrainian one. I understand the power in claiming a powerful figure as your own. There's a sense of pride in being culturally connected to a literary giant, one that has transformed his society and language in unprecedented ways. It's how I felt as a Black woman looking up at Pushkin's statue, situated firmly on St. Petersburg soil. I sensed a bond. Even though Pushkin is Russian, he's also Black to me. We as readers should always discuss how our cultural identities resonate with certain authors and perhaps these links texturize the ways in which we look at their works.
____________________
Like chattin' up other readers and keeping track of your books on Goodreads? So do we! Come give us a follow.