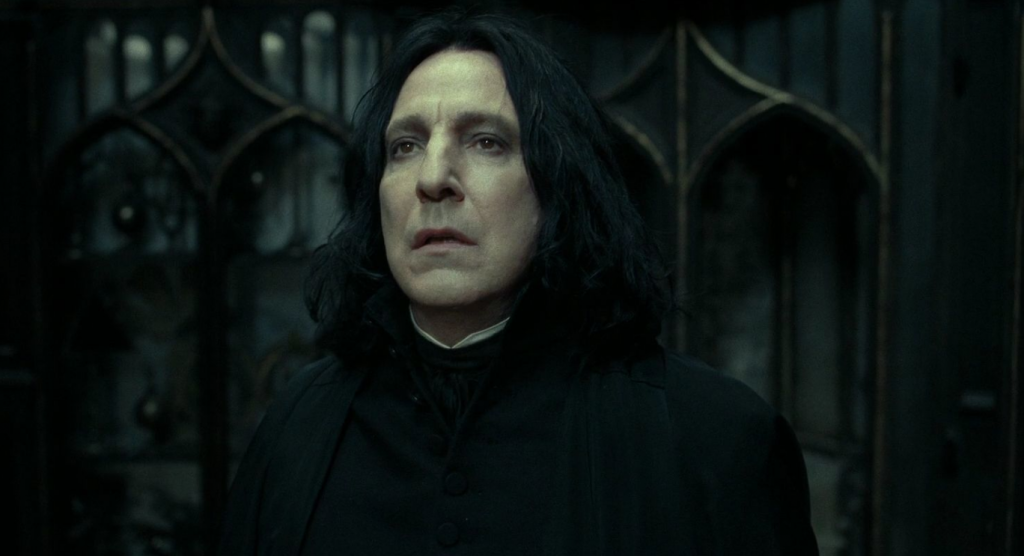 Lists
Alan Rickman's Best Bookish Roles
This content contains affiliate links. When you buy through these links, we may earn an affiliate commission.
On Thursday, January 14th, Alan Rickman passed away from cancer and leaves a horrible gaping hole in the entertainment world. As every Harry Potter fan (and casual observer) knows, Rickman was most well known for his role as Severus Snape, the villain-turned-redemptive-hero that plays a central role in the film adaptations.
But the role is just one of many bookish characters that Rickman has played over the years. As a theater actor, Rickman had his fair share of Shakespearian roles, but as he transitioned to film and television, he made his stamp on the BBC in an adaptation of Anthony Trollope's Barchester novels.
Two days after arriving in Hollywood, Rickman was offered the role that would make him a household name, that as the villain Hans Gruber in Die Hard. Which is, of course, based on Roderick Thorp's 1979 novel Nothing Lasts Forever.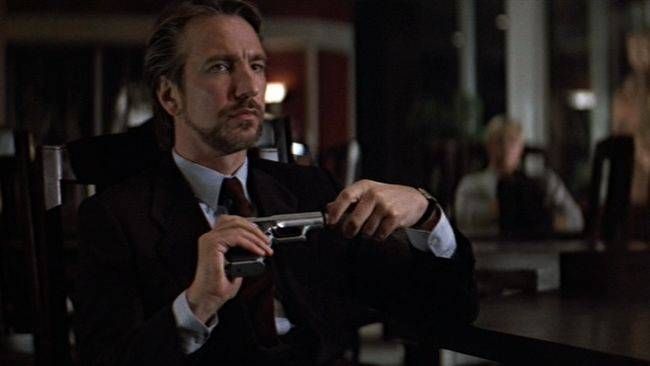 Continuing his streak of British baddies, Rickman took on the role of Sheriff of Nottingham in Robin Hood: Prince of Thieves. He's vicious and calculating in a way that makes him a terrifying foe to Kevin Costner's Robin Hood. One of my favorite of his literary roles.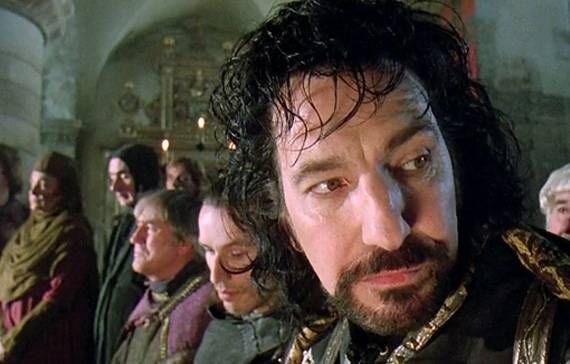 As evidence of Alan Rickman's vast talent, he did a complete 180 and portrayed a romantic hero as Colonel Brandon in the adaptation of Jane Austen's Sense and Sensibility. This is the role that most book lovers point to as the one that put Rickman on the map as a legit bookish actor.
And then there is, of course, Rickman as Professor Snape. He is an icon to a generation of younger fans who followed his epic character arc, played to subtle and exacting precision and surprising and delighting fans of both the books and the movies. If you haven't read it, check out the goodbye letter he wrote after the filming for Deathly Hallows, Part 2 completed.
Rickman isn't just a fantastic physical (literary) actor, he has also loaned his voice to some seriously bookish movies. He voices the depressed robot Marvin in Hitchhiker's Guide to the Galaxy and the Blue Caterpillar in the Johnny Depp-helmed Alice in Wonderland movie. His voice makes the characters he playing is just as captivating on screen as he does when he fully embodies them on screen.
[youtube]https://www.youtube.com/watch?v=6lu0IzD3lw4[/youtube]
Thankfully, we haven't seen the last of Rickman – or rather heard the last of him. According to IMDB, Rickman recently completed his voice work on the Alice sequel, Alice Through the Looking Glass, which is scheduled to be released this May.
If you still can't get enough, check out Alan Rickman's narration of Thomas Hardy's The Return of the Native audiobook.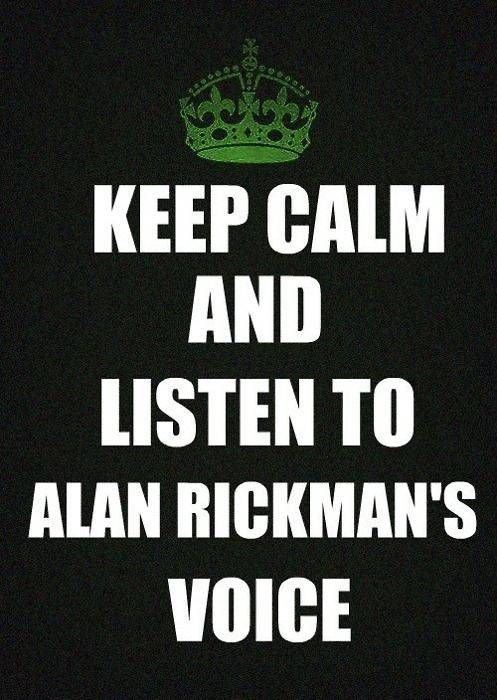 We'll miss you, Professor.