This content contains affiliate links. When you buy through these links, we may earn an affiliate commission.
​In August, I go on an airplane for the first time on my own. I haven't been in the situation to do much traveling, and to calm my nerves, I started to think: what are some good airplane reads for me?
And then – what are some good airplane reads for fantasy fans?
Airplane reads are books that take between two and five hours to read – the average length of a short airplane flight. As somebody who doesn't own an e-reader and doesn't tend to read on a computer to begin with, there were two things I need to consider when picking my reads: length and weight.
I needed to be able to read the books I chose in about a two-hour frame – though five hours would be a fine length, as I could read half on the way there and half on the way back – and needed to be bound in a way that wouldn't absolutely murder my back by weighing a ton. No strangely shaped, no beautifully illustrated editions with heavy paper.
So what books did I come up with?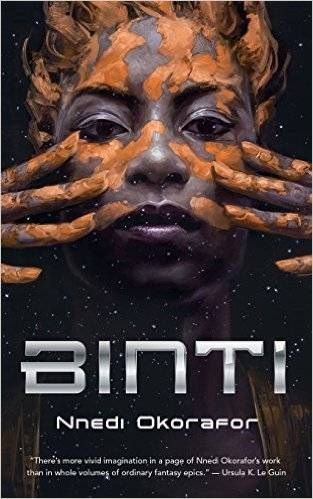 I started with the Tor.com novellas I adore and want to reread: The Drowning Eyes, Binti, and Every Heart A Doorway.
In Emily Foster's The Drowning Eyes, the Dragon Ships begin to tear through the trade lanes, forcing Windspeaker Shina to flee, her magic lost. She ends up in the path of Tazir, but getting involved in the affairs of Windspeakers and Dragon Ships is dangerous, and Tazir might not be willing to risk her crew and her ship on an unknown girl.
In Nnedi Okafor's Binti – a sci-fi novel with enough fantastical elements that I feel comfortable including it on this list, and not just because I love it – Binti is the first of the Himba people to be offered a place at Oomza University, but to accept the offer, she must give up her family to travel among the stars. But when she stumbles into the midst of a war with the alien race Meduse, she might not get to the university at all.
In Seanan McGuire's Every Heart A Doorway – which I've written about before – children who wish to return to their portal fantasies end up at Eleanor West's Home for Wayward Children. When somebody begins to murder the children and steal treasured pieces of them, it's up to a small group of students to hunt down the killer or risk losing their home forever.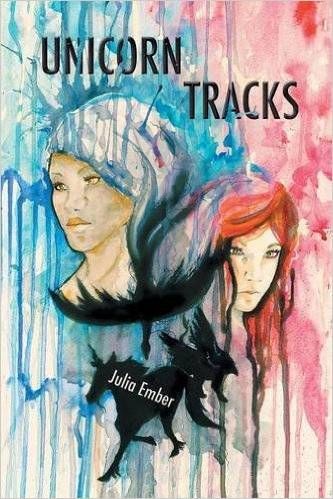 Then there's Julia Ember's Unicorn Tracks, a slim YA fantasy that I can't wait to sink my teeth into. Mnemba excels as a guide in a safari business after she's driven from her home. The mystical animals allow her to forget the terrible memories, but when she and Kara, the daughter of her boss, discover a conspiracy to capture a group of unicorns, they team together to find a way to protect them – even as they begin to fall, forbidden, for each other.
As a huge Gail Carriger fan, I'm hoping her new novella Poison or Protect will have its printed version ready by the time I fly, though the e-book is available now. Poison or Protect takes place in the same world as her Parasol Protectorate series and follows Lady Preshea Villentia, known as "The Mourning Star," a woman with four dead husbands and a nasty reputation. When Captain Gavin Ruthven stumbles into her path, Preshea should kill him, so long as she doesn't lose her heart to him first.
Then there were two books I wanted to reread, but linger on the longer side – I'd need to read them on both flights if they're two-hours, but they're perfect for those of you with five-hour flights.
There's The Star-Touched Queen by Roshani Chokshi, a beautiful YA novel that blends a Hades / Persephone romance with a touch of Indian mythology. The Star-Touched Queen takes place in a world where the stars foretold Maya's future: death and destruction. When she marries Amar and becomes queen of Akaran, she thinks destiny could change. But Amar is hiding secrets, and as Maya's distrust grows stronger, her actions could tear apart the worlds as they know them.
And there's Roses and Rot by Kat Howard, a book about ambitious women that left me wanting to do more in the world. After years apart, sisters Imogen and Marin reunite, fleeing their cruel mother to spend nine blissful months at Melete, a prestigious artists' retreat. But things work differently at Melete. Once every seven years, one artist is chosen and given everything they've ever dreamed of. Both Imogen and Marin want that opportunity, and neither will let the other stand in their way.
What are your favorite airplane reads for fantasy readers? Let me know in the comments!