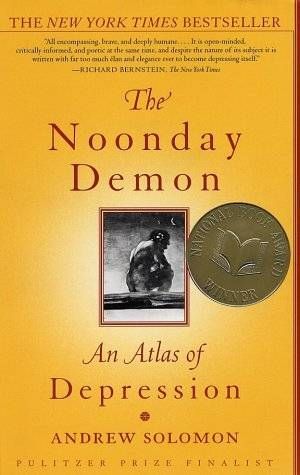 While we at the Panels take some time off to rest and catch up on our reading, we're re-running some of our favorite posts from the last few months. Enjoy our highlight reel, and we'll be back with new stuff on Monday, January 5th.
This post originally ran December 8, 2014.
__________
Disney is soon releasing their film adaptation of Stephen Sondheim and James Lapine's Broadway musical Into the Woods. Both the musical and the film feature a story which crosses over many famous pieces of folklore and fairy tales. If you or someone you know saw the film and wanted something similar, here are five recommendations.
1. Fables: The Deluxe Edition Book One by Bill Willingham, Mark Buckingham, and others (Vertigo)
All the fables and folktales you grew up reading about are real. They used to live in their separate lands, far away from our world. Then, the Adversary began taking over these various homelands, eventually forcing everyone to flee to our reality. Now, they live in a section of New York City dubbed Fabletown where they hide in plain sight. This first volume introduces readers to the residents of Fabletown including Bigby, Snow White, Jack, Bluebeard, and more by way of a murder mystery. The series only got more sprawling and complicated from there. If you like it, there's 150 issues total so you'll be reading for a long time.
2. Fairy Quest: Outlaws by Paul Jenkins, Humberto Ramos, and Leonardo Olea (BOOM! Studios)

In the town of Fablewood, fairy tales live together under the watchful eye and iron thumb of Mr. Grimm. Those who don't follow the story laid out before them suffer the consequences. Red Riding Hood and the Big Bad Wolf form a partnership that will get them away from Mr. Grimm in an attempt to begin their own story. Of all the books on this list, this book is easily the most beautiful. Humberto Ramos' art mixed with Leonardo Olea's colors and letters presented in an oversized format gives each page a reason to be poured over. This is a true all-ages book. A sequel is due out next summer.
3. Fractured Fables edited by Jim Valentino (Image)
A small army of talented writers and artists contribute to the pages of this one-off book full of contemporary takes on classic fairy tales and the occasional nursery rhyme. They're all short tales so it's easy to eat them up quickly. Some of the stories work better than others, but seeing all the various kinds of stories on display in this anthology is worth it. Between the work of comics luminaries like Jill Thompson, Ted McKeever, and Terry Moore, finding a favorite story here shouldn't be hard. It's similar in nature to the long out-of-print Big Book of Grimm, which is also worth tracking down if you can.
4. The Complete Elfquest Volume 1 by Wendy and Richard Pini (Dark Horse)
This series has been a fantasy comic institution since its start in 1978. This new reprinting, published by Dark Horse, collects the first 720 pages of the story in their original black-and-white presentation. When Chief Cutter and his group of Wolfriders are forced to flee their forest home, the group find themselves in the land of another group of elves. The cultural clash is immediate and awkward, especially when Cutter finds himself drawn to Leetah, the lover of the rival group's main hunter. While this book isn't really a play on fairy tales, this book is perfect for those looking for a good long form fantasy story told in comics. Its world building is top notch and its characters give readers a reason to care.
5. Once Upon a Time: Shadow of the Queen by Dan Thomsen, Corinna Bechko, Mike Del Mundo, and others (Marvel)
Fans of Into the Woods may also enjoy the ABC fantasy drama Once Upon a Time. That series had a spin-off comic released back in 2013. It tells the backstory of the Huntsman who was ordered by Regina, the Evil Queen, to kill Snow White. His attempts to save Snow White while also not running too far afoul of Regina drive the story forward. Also, werewolves get involved. It's a whole thing. This story is officially in-continuity with the television show, so fans of the show may want to seek this out.
That's our list. Any other titles Into the Woods fans should check out? Let us know below!