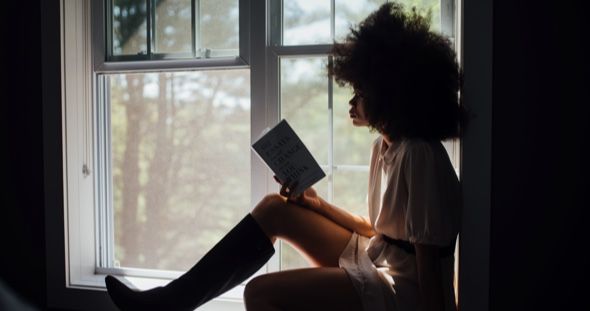 Classics
African American Classics I Wish I'd Read In School
This content contains affiliate links. When you buy through these links, we may earn an affiliate commission.
There's a good chance I would have not gotten into a fight with my English teacher in my senior year of high school had we read any (and I mean any) people of color all year. And the year before that. The name of the class was International Baccalaureate, for goodness's sake.
Anyway, when I got to college I sought out all the good literature I had straight-up missed because my high school curriculum was only interested in white authors. The classes that particularly struck me were the ones about African American literature. I read a lot of contemporary black writing, but these opened my eyes to a whole world of the past. I wonder how influential these writers could have been to the students of my school—would more black students enjoy their English classes? Would our white peers understand things better?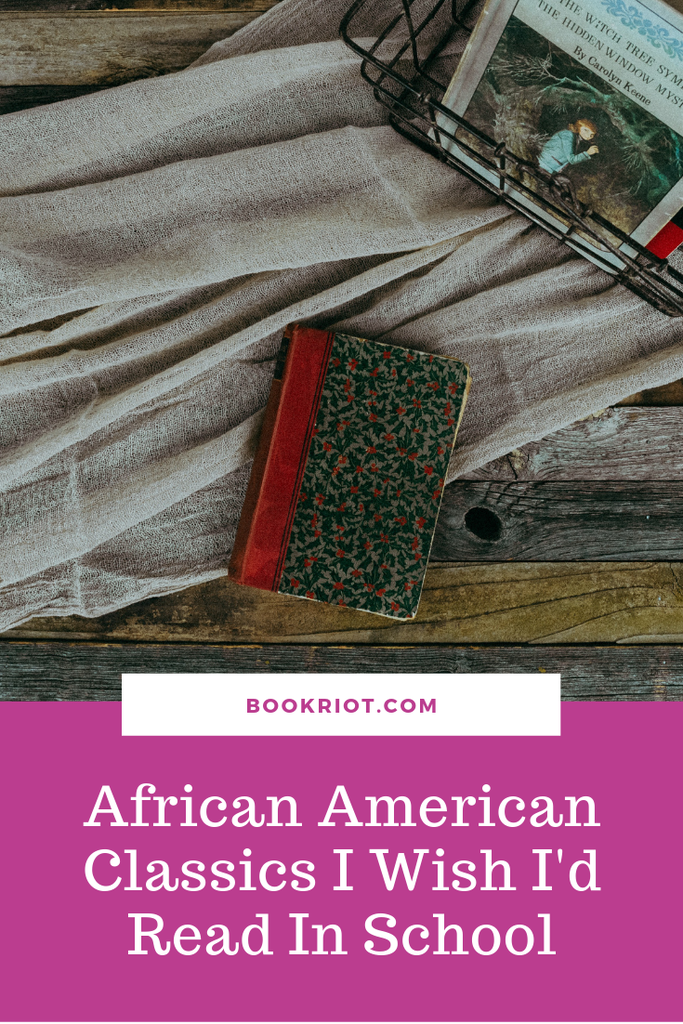 This is a list of just some of the African American classics I would love to see added to high school curriculums across the nation. (Staples of the genre like Beloved by Toni Morrison or The Autobiography of Malcolm X aren't on this list because I've seen them taught in various high schools.)
This is, hands down, one of the most disturbing books I've ever read. And for good reason. When Bigger Thomas starts working for a wealthy white family in Chicago, things don't exactly go as planned. I won't give away too much, but I'll say this—Bigger does something terrible.
This was the first Book of the Month pick by a black author, and it stirred up so much controversy when it first came out in 1940. It angered everyone. Blacks, whites, elites, middle-class workers. But they couldn't stop talking about it. This, along with the sheer quality of the book, made it a lasting part of the African American literary canon.
For a book some consider young adult, A Lesson Before Dying is HEAVY. It follows a young black teen named Jefferson charged with the murder of a grocery store owner. Spoiler alert: he's innocent. That doesn't matter to the southern court system in 1948, however. The state sentences Jefferson to death by electric chair.
Distraught over her son's fate, Jefferson's family asks the local teacher to teach Jefferson "how to be a man" before he dies, as opposed to the animal that the state sees him as. You will need some tissues for this one, mark my words.
I've never been one for religious texts, but somehow Baldwin's breathtaking novel never comes across as didactic or pushy. It elegantly delves into the institution of the Pentecostal church and its relationship with the black community in 1950s Harlem. Following the story of a variety of characters like the local fanatic preacher, a woman with a dark past, and a young boy struggling with faith and sexuality, this book is simply gorgeous. In addition, it is a semi-autobiographical work. Any glimpse into the fascinating life of gay black icon James Baldwin is worth a read.
This debut novel centers a Barbadian immigrant community in Brooklyn as they mingle, fall in love, fight, and dream for a better life. Its main character is Seline Boyce, a 10-year-old with a contentious relationship with her mother and an adoring one with her father. Shackled by a lower class lifestyle, they want to own their brownstones and have some autonomy in a world that barely affords them any. But nothing is ever as simple as it seems.
The Biblical myth of Moses has long appealed to enslaved populations for its strong sense of justice against the enslavers and for the exploited peoples. In this gorgeously written novel, Zora Neale Hurston rewrites the story of Moses and the Hebrews in black vernacular, making the Hebrews a stand in for black slaves and the Egyptians a stand in for white slave masters. Strange at times, magical at others, this is one of Hurston's lesser known works but also one of her most outwardly political.
This 1899 novel is endlessly intriguing. It follows two politically active black men as they try to live their lives in the 19th century. Eventually, their stories coalesce as as they both have a hand in creating a secret black utopia in the middle of Texas. Mirroring the ages long struggle between militant black politics and non-violent black politics through the two characters, Imperium in Imperio is a fast-paced thriller that packs a big punch.
Passing by Nella Larsen
Clare and Irene can "pass" as white (depending on the circles they're in). They were childhood friends but lost contact after a tragedy. When Clare and Irene find each other after years apart, they become intertwined and seek to rekindle their relationship. As adults, Irene lives in Harlem as black, but Clare mostly lives in Europe with her white husband and daughter. She conceals her blackness from him and their peers. Trouble is, her husband is a loud-mouthed racist. Who knows what he would do if he found out who he really married?
Shocking, intimate, and one of the foremost novels about racial passing for decades, this is a must-read.
I'm willing to bet your average reader has never heard of The Street, yet it was the first book by an African American woman to sell a million copies. How did this seminal novel fall out of popularity with the general audience? (Tayari Jones, who recently wrote the bestselling novel An American Marriage, explores how Petry paved the road for black women authors in this article here.)
When you read The Street, you immediately get why it was a bestseller. It centers relatable, headstrong Lutie, a black mom in Harlem looking for a place to live for her and her son. As she knows all too well, however, the street (a metaphor for every street in America) just wants to push her down. Sexism, racism, and violence threaten to stop Lutie from making a living when all she wants to do is survive.
---
Do you have any African American classics you particularly enjoyed?