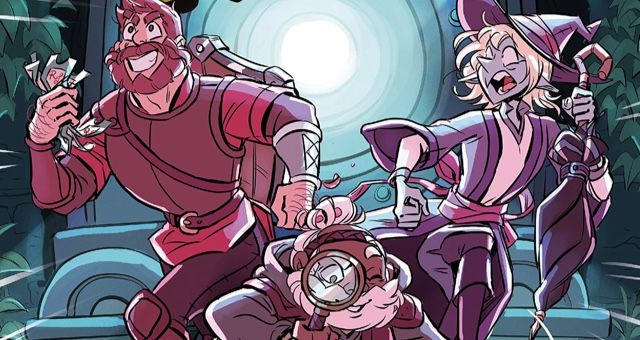 This content contains affiliate links. When you buy through these links, we may earn an affiliate commission.
Are you ready for some high stakes adventuring? Or, okay, a very medium-to-low stakes quiz? Well, hold onto your butts, because if you've ever wondered which The Adventure Zone character you are, you're about to find out! Are you a headfirst fighter like Magnus? A mediocre but heartfelt cleric like Merl? Or maybe you're a vain—ahem, fashionable—wizard like Taako. Just answer a few simple questions about your adventuring habits, your reading preferences, and your other D&D favorites in this The Adventure Zone quiz and we'll give you your answer!
Now that you know your TAZ doppelganger, you might want to check out these 50 must-read books by podcasters and these medical history books for Sawbones fans.