ACROSS THE SPIDER-VERSE Characters: Who Will We See in the New Spider-Man Movie?
This content contains affiliate links. When you buy through these links, we may earn an affiliate commission.
Spider-Man: Across the Spider-Verse is finally coming to theaters on June 2! The computer-animated superhero film is the highly-anticipated follow-up to the 2018 film Spider-Man: Into the Spider-Verse. It's been way too long since we were invited into the world of Miles Morales and the many parallel universes of Spider-Men/people/pigs/etc he explores.
But what will Miles Morales/Spider-Man be up to in this second movie? Spider-Man: Across the Spider-Verse sees Miles going off on an another adventure with Gwen Stacy. The two travel across the multiverse where they meet a secret society known as the Spider Society. The new film will feature a different animation style for each of the different universes Miles and Gwen visit.
But who will Gwen and Miles meet on their journeys? What new friends will they make? What new threats will they face? Here are some of the new Spider-Man: Across the Spider-Verse characters you'll see.
Spider-Man: Across the Spider-Verse Characters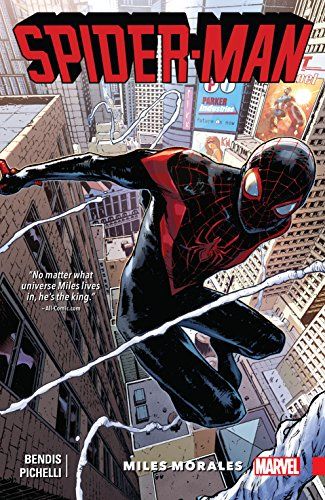 Miles Morales/Spider-Man
Miles Morales is the protagonist of the Spider-Verse films. Created in 2011, Miles Morales is the first Black Spider-Man and the second Latino Spider-Man, following Miguel O'Hara. Creators Brian Michael Bendis and artist Sara Pichelli said Miles Morales' character was heavily influenced by Donald Glover's appearance in Spider-Man pajamas in the TV show Community. Miles Morales is voiced by Shameik Moore.
Gwen Stacy/Spider-Gwen
Gwen Stacy is a significant character in many Spider-Man universes, but Spider-Gwen is a superhero version of Gwen Stacy who was bitten by a radioactive spider instead of Peter Parker. Thus, she turned into Spider-Woman (or Spider-Gwen). Spider-Gwen first appeared in 2015. She was a major role in the first Spider-Verse movie, and she's returning for this one. Gwen is voiced by Hailee Steinfeld.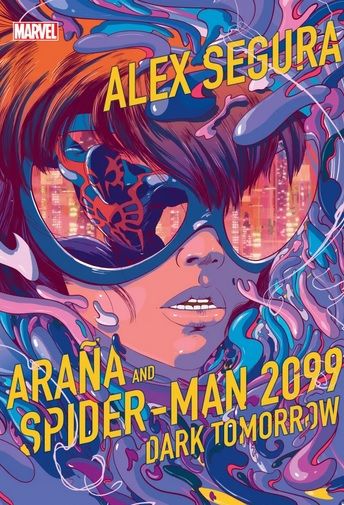 Miguel O'Hara/Spider-Man 2099
You might remember Miguel O'Hara from Into the Spider-Verse, but he's back with a bigger role in the sequel. Miguel, better known as Spider-Man 2099, first appeared in comics in the early '90s for the Marvel 2099 comic book line. This Spider-Man is an Irish-Mexican geneticist living in Nueva York in (you guessed it) 2099. Unlike other versions of Spider-Man, Miguel O'Hara is not the type of guy to crack jokes. Miguel is voiced by Oscar Isaac in the movie.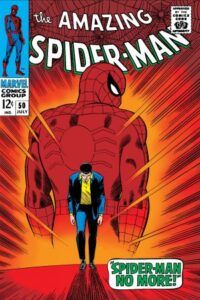 Peter B. Parker/Spider-Man
Peter B. Parker, also known as the Amazing Spider-Man, was a mentor to Miles Morales in Into the Spider-Verse, and he's back for the sequel. This version of Peter Parker is 38 years old and has reconciled with Mary Jane Watson after the events of Into the Spider-Verse. He now has a daughter with Mary Jane named Mayday. The Amazing Spider-Man is voiced by Jake Johnson.
Jessica Drew/Spider-Woman
Issa Rae joins the cast of Across the Spider-Verse as Jessica Drew AKA Spider-Woman. Created by Archie Goodwin and Maurie Severin, this Marvel superhero first appeared in Marvel Spotlight #32. This Spider-Woman is unique for a lot of reasons. But one of her coolest powers? She can fly!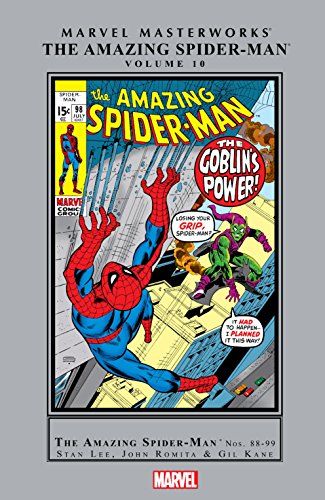 Hobart "Hobie" Brown/Spider-Punk
Here's one of the characters I'm most excited to see in Across the Spider-Verse: Hobart "Hobie" Brown AKA Spider-Punk, who is voiced by Daniel Kaluuya. Spider-Punk is a British punk rock Spider-hero who first appeared in The Amazing Spider-Man #10, created by writer Dan Slott and artist Olivier Coipel. This punk rock superhero lives in a dystopian version of Earth that has been destroyed by a totalitarian regime, run by Ozzy Ozborn of Ozcorp.
Pavitr Prabhakar/Spider-Man India
Pavitr is a young Indian boy who was granted the power of the spider by an ancient yogi. Pavitr Prabhakar first appeared in 2004 in Spider-Man: India #1. This character, voiced by Karan Soni, will be a part of Miguel O'Hara's Spider-Forces.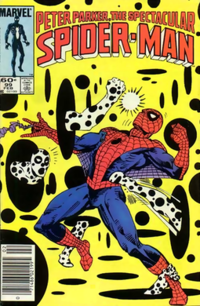 Jonathan Ohnn/The Spot
The Spot is a significant villain you'll see in this sequel film. Jonathan Ohnn, also known as The Spot, has holes all over his body that serve as portals to travel to alternate universes. The Spot has been a villain to both Spider-Man and Daredevil. In the movie Across the Spider-Verse, he is voiced by Jason Schwartzman.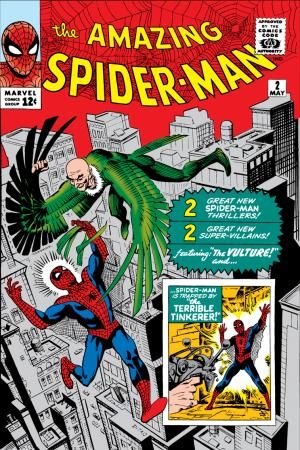 Adrian Toomes/The Vulture
Another villain you'll see in Across the Spider-Verse? The Vulture. This character is a well-known enemy of Spider-Man, and he has appeared in previous Spider-Man films, such as Spider-Man: Homecoming and Morbius. In this movie, The Vulture will be voiced Jorma Taccone.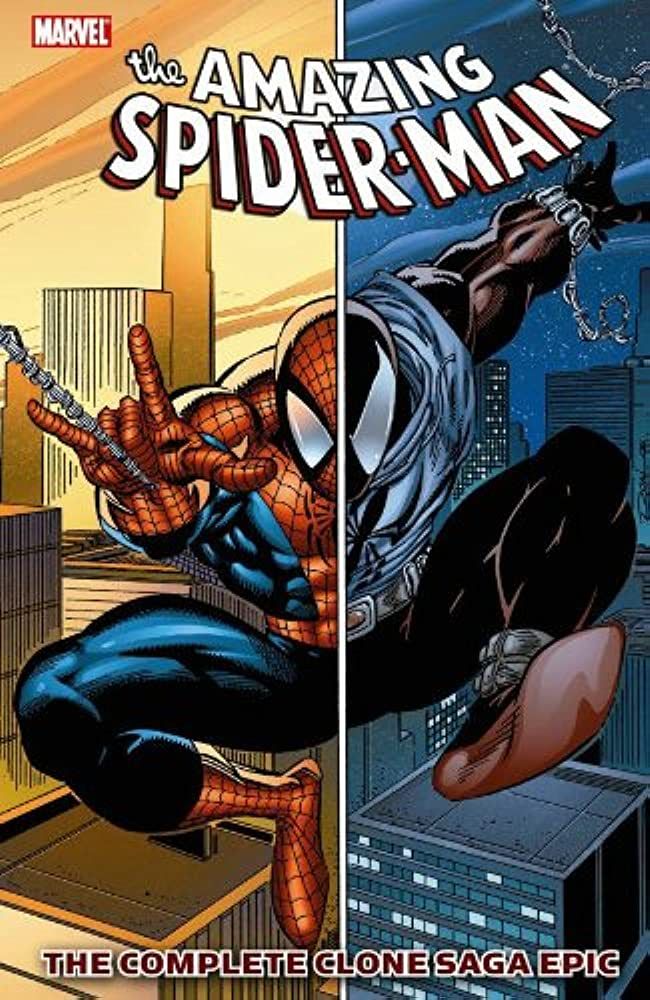 Ben Reilly/Scarlet Spider
Ben Reilly AKA Scarlet Spider was created as the hero for the Spider-Man arc known as The Clone Saga. Ben is supposedly an exact clone of Peter Parker…or is Peter Parker the real clone? Scarlet Spider is another member of the Spider-Society, and he is voiced by Andy Samberg.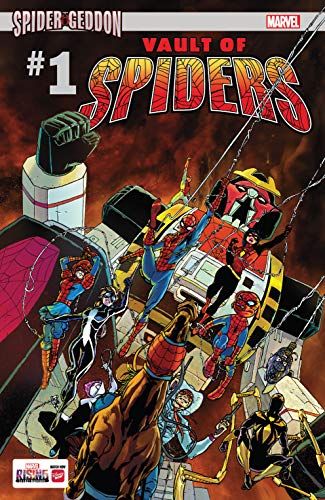 Margo/Spider-Byte
Margo is a young girl who becomes Spider-Byte in the virtual world, which in her version of Earth is just as prominent as the real world. Margo also a student at the Peter Parker Memorial, Science & Technology. She first appears in Vault of Spiders #1.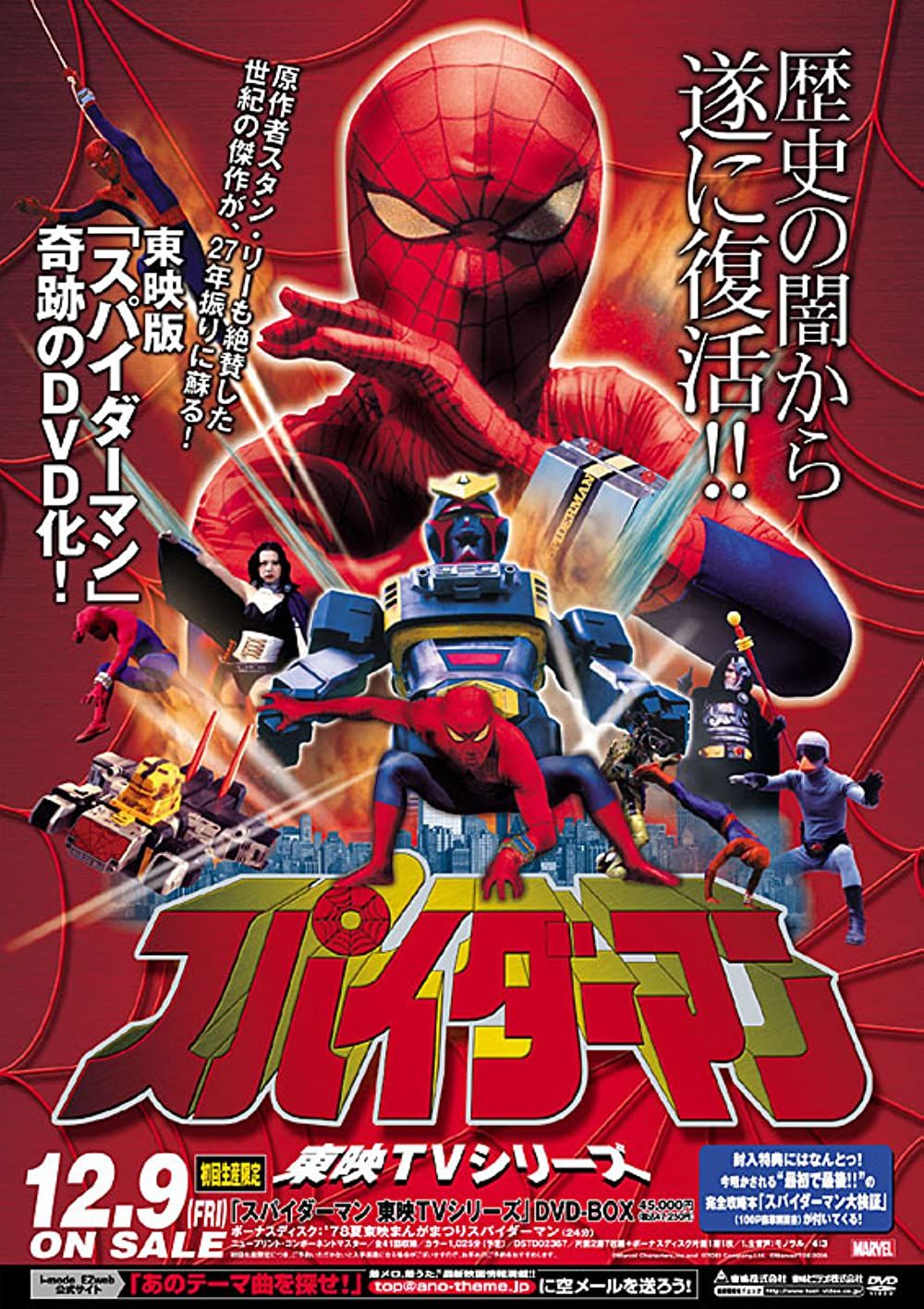 Takuya Yamashiro/Spider-Man
Takuya Yamashiro AKA the Japanese Spider-Man first appeared as the protagonist of Toei's Spider-Man television series in 1978. This character will be another member of Miguel's crew.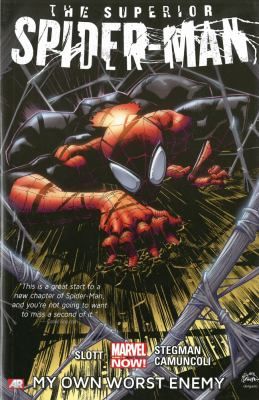 Otto Octavius/Superior Spider-Man
This version of Spider-Man's nemesis Otto Octavius goes on to replace Spider-Man after the superhero's death. Considering his fraught relationship with Peter Parker, it's no surprise Otto names himself "The Superior Spider-Man" when he takes up the mantle. This character first appeared in the Superior Spider-Man comic series, which ran from January 2013 to September 2014.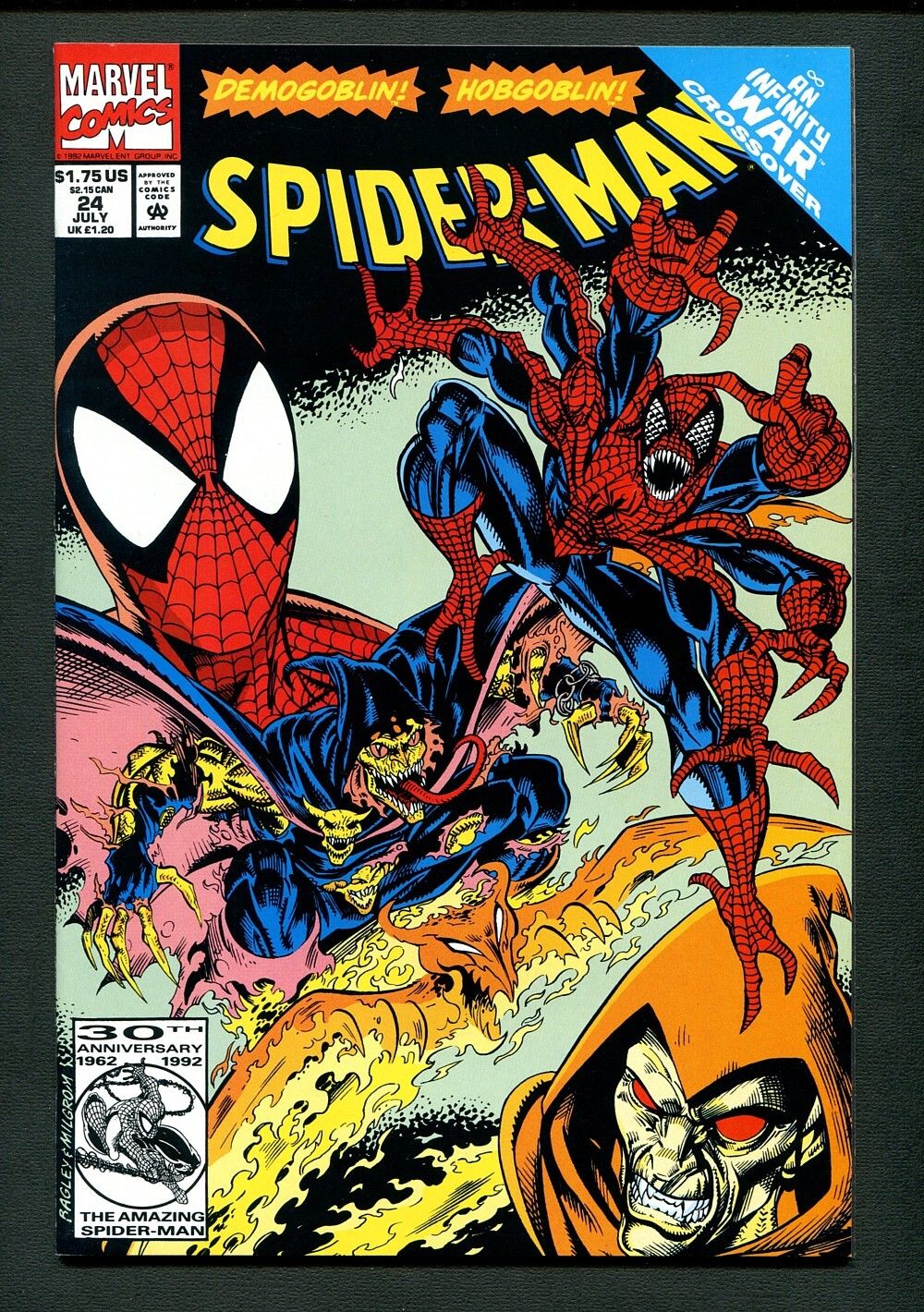 The Doppelganger
Unlike Ben Reilly, who is a clone of Spider-Man and shares most of his memories and ideas, The Doppelganger is a mindless replica of the superhero. The characters is almost animalistic in nature and mostly uses his superpowers to assist other supervillains. Created by Jim Starlin, Ron Lim, and Al Milgrom, The Doppelganger first appeared in The Infinity War #1 in 1992.
Julia Carpenter/Spider-Woman
Julia Carpenter is another version of Spider-Woman you can expect to see featured in the upcoming movie. Created by Jim Shooter and Mike Zeck, the character first appeared in 1984's Secret Wars #6. You'll also soon see this character portrayed by Sydney Sweeney in the upcoming live-action film Madame Web.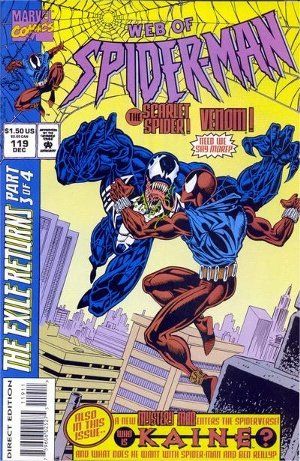 Kaine Parker
Kaine Parker is a supervillain who first appeared in Web of Spider-Man #119. Prior to the creation of Ben Reilly, Kaine Parker was a failed attempt at cloning Spider-Man. This character was also named Scarlet Spider in November 2011's Marvel Point One.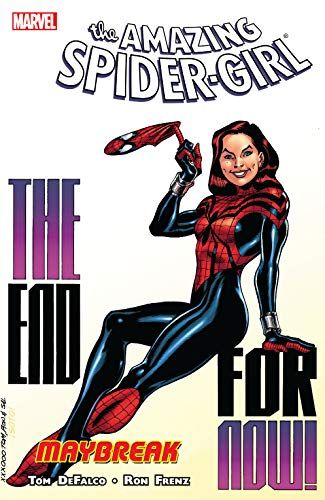 May Parker/Spider-Girl
May "Mayday" Parker will appear in Across the Spider-Verse as both the infant daughter of Peter B. Parker and Mary Jane Watson and an alternate, more grown-up version, AKA Spider-Girl. The character was created by Tom DeFalco and Ron Frenz and was first introduced as the teenage daughter of Peter and Mary Jane in February 1998's What If #105. Mayday would later appear in her own comic series Spider-Girl.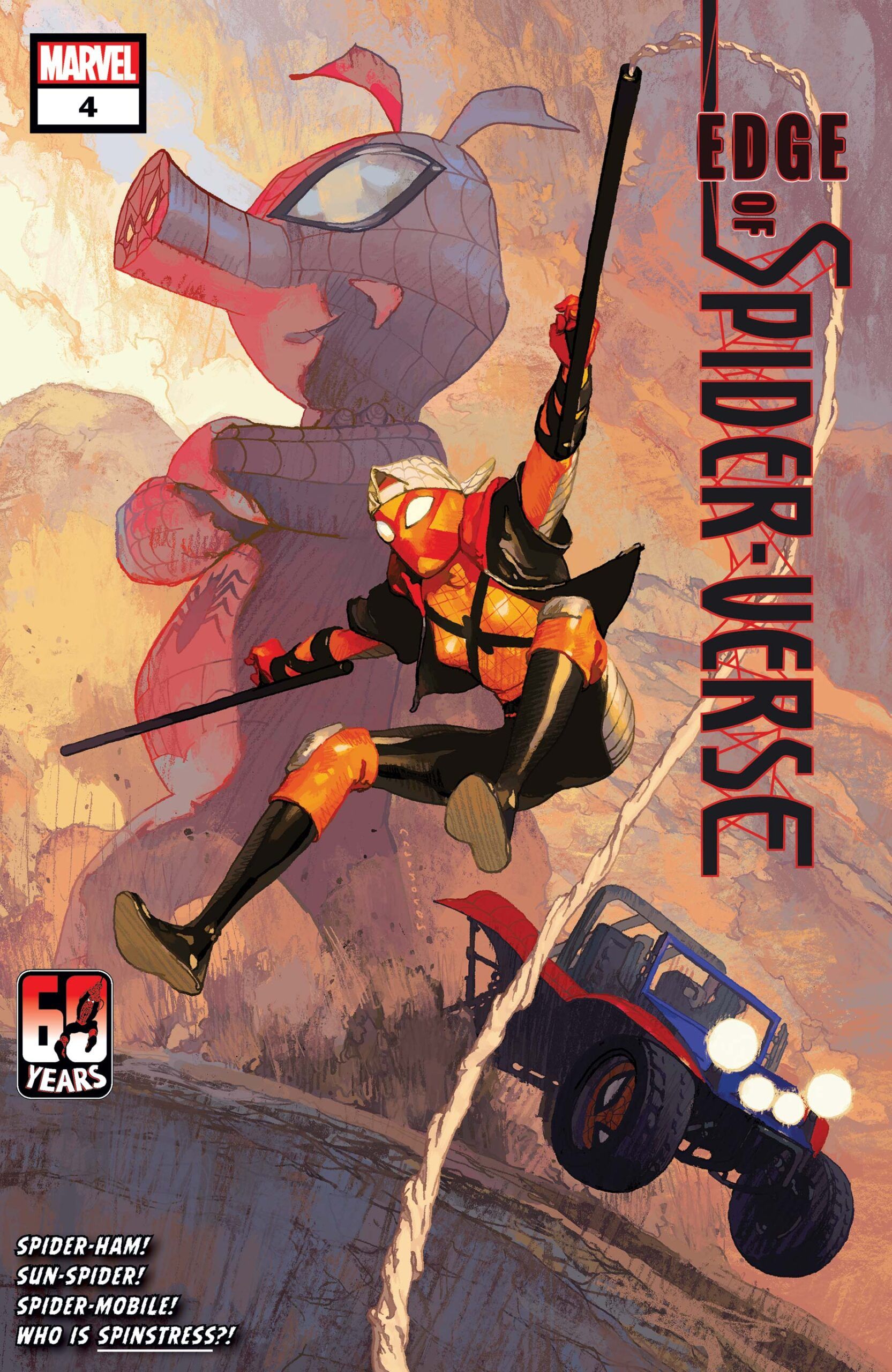 Charlotte Webber/Sun-Spider
Charlotte "Charlie" Webber AKA Sun-Spider is a superhero with Ehlers-Danlos syndrome, a genetic condition affecting connective tissues, and uses a wheelchair and other mobility aids for additional stability.* With her super powers, she protects the city and those she cares about most. This character made her debut in the comic series Into the Spider-Verse.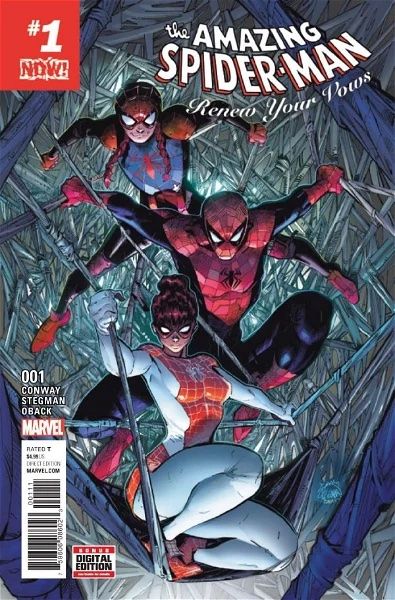 Mary Jane Watson/Spinneret and Annie Parker/Spiderling
Mary Jane Watson (AKA Spinneret) is the wife of Peter Parker on Earth-18119 and the mother of Annie Parker. In this universe, both Mary Jane and Annie have their own superpowers as Spinneret and Spiderling. Spinneret first appeared in The Amazing Spider-Man: Renew Your Vows Volume 2. Meanwhile, Spiderling first appeared in Volume 4.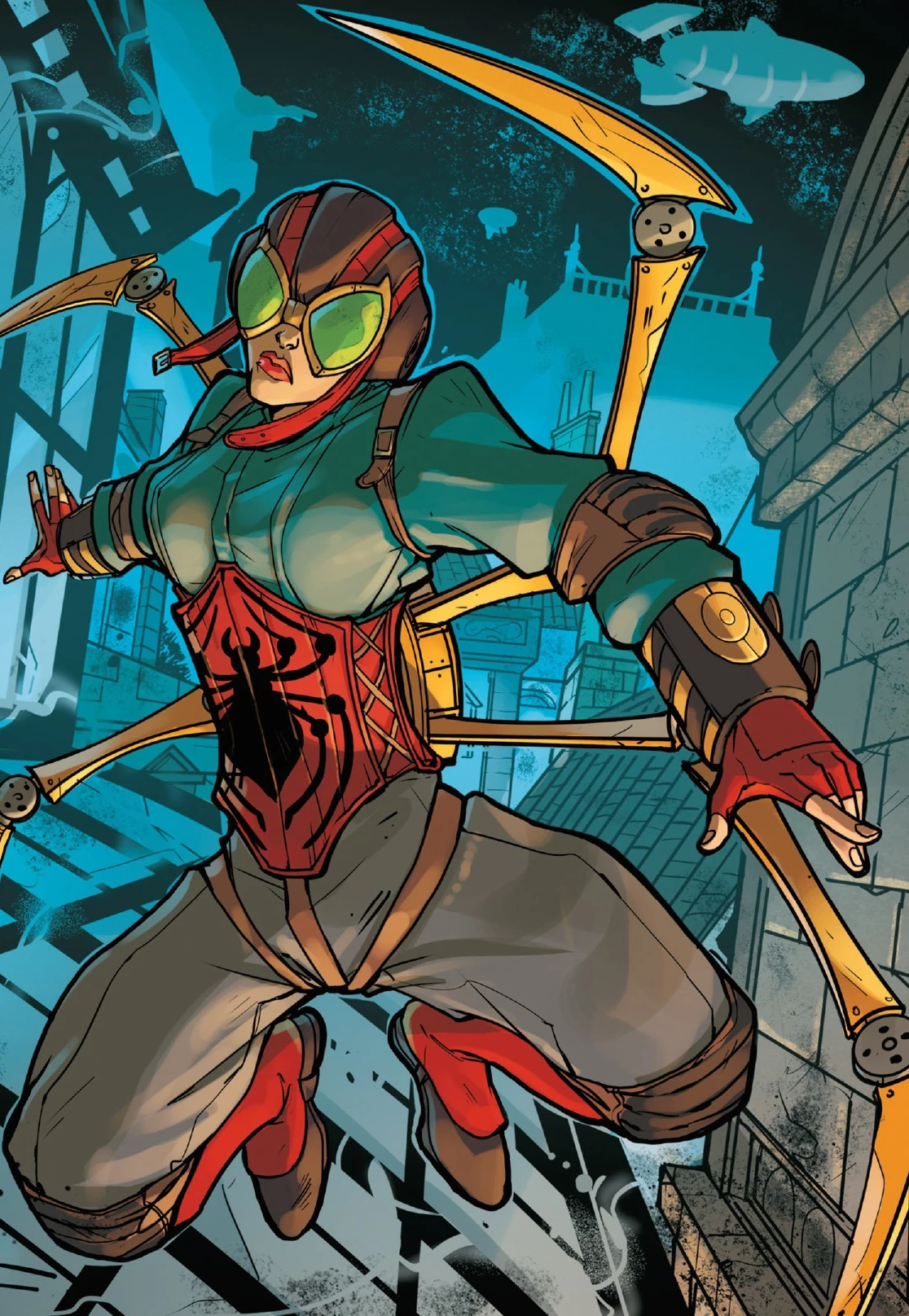 Maybelle Reilly/Lady Spider
Maybelle Reilly is an alternate version of Peter Parker's Aunt May. This version of May is also a superhero, Lady Spider. What's her vibe? Think steampunk Aunt May. With powers. This character first appeared in the first volume of Spider-Verse.
---
Will you be in line to see all these Across the Spider-Verse characters this June? While you wait, check out this introduction to Spider-Man. And then find out which Spider-Man you are! Or just read up on your favorite Spider-Man, Miles Morales!
*Editor's Note: In the original description of Sun-Spider, this post incorrectly identified the character as being unable to use her legs. Sun-Spider has Ehlers-Danlos Syndrome and is not paralyzed; she uses her legs and is in an ambulatory wheelchair. EDS is a group of inherited disorders that affect the connective tissues, usually resulting in hyperflexibility and fragile skin.