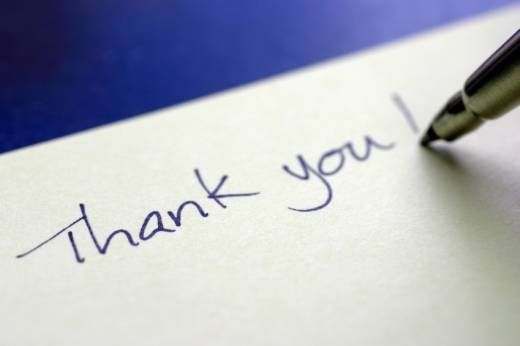 This content contains affiliate links. When you buy through these links, we may earn an affiliate commission.
It's nothing personal.
As readers, we don't mean to overlook them. It's an unthinking part of our reading routine. A habit. We're eager to reach The End because that's the goal, the mission. That's when we are satiated. We might turn the page in the hopes of an epilogue (a reading truism: few things are as delightfully rewarding as a good epilogue), but after that, we're done.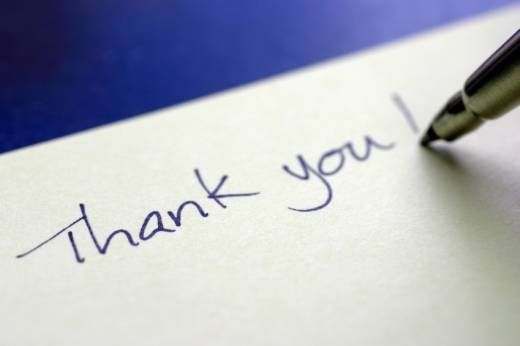 The bookish love affair is no more. Our curiosities are quenched.
As soon as we see that lengthy, four-syllable heading (a mouthful of a word: acknowledgements) we close the book. We choose not to masticate the writer's last verses.
Recently, it occurred to me to ask: Why?
Why not read the acknowledgements, too?
After all, our culture celebrates acknowledgements in so many different forms. Viewers from all over the world hang on to every word delivered by an Academy Award winner during his acceptance speech. Wedding toasts are carefully crafted and delivered—and oftentimes remarked upon for months after the ceremony. Same with valedictorian addresses. There's a reason why the greeting card industry generates billions of dollars: as a society, we are used to writing heartfelt thank yous multiple times a year.
Social contract dictates that we give credit where credit is due. That we acknowledge.
Then why is it that so many avid readers (myself included) don't bother with an author's acknowledgements? I ask around (I am lucky to have many bookish friends). Most people seem to think that acknowledgements are a space reserved for the people who actually helped the author, who contributed to their work. It would feel like an invasion of privacy, one person says. Another popular answer is that they're boring. I don't read medicine labels, either. But by far the most common response is this: I don't know. It never occurred to me to read the acknowledgements.
Intrigued by this unspoken collective bookish tendency, I reach for my iPad, click on my recently read books, and read every single acknowledgement.
To be fair: many of them are boiler-plate declarations. I would like to thank my agent and my editor and…zzz. Words soporific in their predictability. And, to my surprise, some authors don't even bother with them—their books really do end with, well, The End. For some reason, this bothers me. (Hypocritical, I know.)
But some are delightful. Well written, insightful, these acknowledgements provide food for thought and a window into the author's life and labor.
Below are some of my favorites.
IN HONOR OF MOTHERLANDS
"Motherlands are beloved, no doubt; sometimes they can also be exasperating and maddening. Yet I have also come to learn that for writers and poets for whom national borders and cultural barriers are there to be questioned, again and again, there is, in truth, only one motherland, perpetual and portable. Storyland."
—Elif Safak, Three Daughters of Eve
IN HONOR OF A PLACE
"Finally, thanks—and perhaps an apology—to Niagara Falls. Lest anyone get the impression it's exactly as I describe, I fully acknowledge that it's not. The geography of the book doesn't always follow reality. And sure, it's got its share of demons and ghosts, but that's the same for any place. Any Cataract City residents who read this and feel a little sore, or believe that I've done their city a disservice, please understand that I hold a spot of profound affection for your hometown."
—Craig Davidson, Cataract City
IN HONOR OF A PEOPLE
"A special acknowledgement to the daughters, sisters, mothers, aunts, and teachers of Afghanistan, and to those individuals and groups who work so tirelessly to make that world a better place. To the daughters of Afghanistan, may the sun warm your faces as you forge your paths."
—Nadia Hashimi, The Pearl that Broke Its Shell
IN (HUMUROUS) HONOR OF ONE'S KIDS
"But most of all, my children. Thank you for waiting while I wrote this. NOW we can play Minecraft."
—Frederik Backman, Beartown
IN HONOR OF THOSE WHO INSPIRED
"Much respect, appreciation, and inspiration is owed to Willian E. Cross, Jr. whose groundbreaking work in black identity development, particularly his paper 'The Negro-to-Black Conversion Experience' in Black World 20 (July 1971) I read in grad school and has stayed with me ever since."
—Paul Beatty, The Sellout
IN HONOR OF ONE'S PARTNER
"Finally, and most importantly, a world of love and thanks to my husband, Mike, whose belief in me was so absolute on such flimsy evidence, that this book is my attempt to stop him from looking like a fool. As long as we're making each other laugh, all is right in the world."
—Cynthia D'aprix Sweeney, The Nest
IN HONOR OF AN OBJECT
"Kyle Cassidy unknowingly prompted me to buy the vintage fountain pen that was used to compose a significant portion of Part IV, so I said I would put him in the acknowledgements. He probably thought I was kidding."
—Erin Morgenstern, The Night Circus
IN HONOR OF WEIRDOS
"Thank you to the weirdos on Twitter who kept me company while I worked."
—Rumaan Alam, Rich and Pretty
IN HONOR OF TEACHERS…
"My teachers. Mary Schendlinger, who taught me about the noun and the verb, crucial lessons for every writer. Steven Galloway, who encouraged me to commit to writing at a very important time in my life. (In the early twenties, things can go one of two ways.) Deborah Campbell, who showed kindness and understanding at another pivotal moment. Ms. Graves, who trusted me with an enormous task and left an indelible impression, and Mr. Hanson, who urged me to learn the true meaning of words, for which I am extremely grateful. And bottomless thanks to Keith Maillard, my friend, thesis advisor, and respected author, who helped tape together the first draft of Pedal and send it off into the world."
—Chelsea Rooney, Pedal
…INCLUDING, OF COURSE, SPECIAL-ED TEACHERS
"And finally: Thank you to special-education teachers, every single one."
—Caroline Parkhurst, Harmony
IN HONOR OF THOSE WHO RESCUED MANUSCRIPTS
"Pallas, who read drafts, gave invaluable advice, and rescued this manuscript after I had abandoned it for years in the memory of a Mac G4 Cube (and thanks as well to Keith Kostman for resurrecting portions of this manuscript from an even older turquoise iMac)."
—Louise Edrich's, Future Home of the Living God
IN HONOR OF THOSE WHO CHAMPION BOOKS
"To all the booksellers, book bloggers, and librarians, for spreading the love of reading, and for always championing books."
—Sarah Pekkanen, These Girls