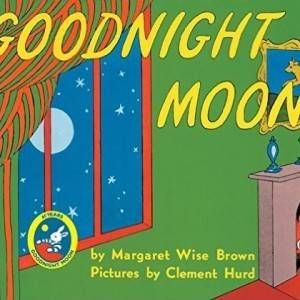 Children's
An Absolutely Serious Analysis of GOODNIGHT MOON
This content contains affiliate links. When you buy through these links, we may earn an affiliate commission.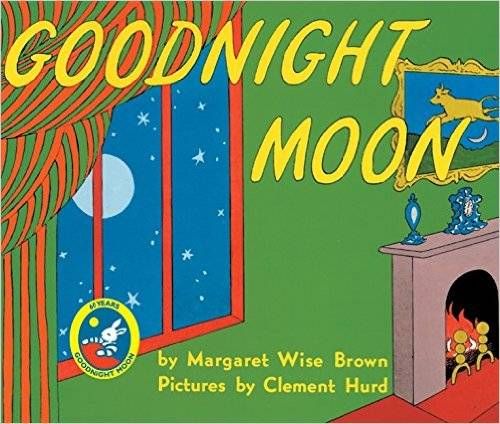 My beef here is not with the author so much as with the illustrator of Goodnight Moon. But don't worry, Margaret Wise Brown- you're not off the hook.
I mean, COME ON, Clement Hurd, what are you trying to do, burn my retinas with your orange and green and blue insanity? Why does this room have to be so crazed with color? It's like a circus vomited on a neon-art convention and the Hazmat team arrived waaay too late.
If my parents had read this book to me when I was little (and thank god they didn't), I would've had nightmares- red balloons, green walls, red carpet…didn't I read somewhere once that too much red in a room could drive someone bonkers? Makes sense to me.
(And I kind of get and don't get why the book switches back and forth between riotous color and black and white. Whatever, it's just distracting and weird.)
But the story, you guys. What is this. We've got a rabbit in jammies in bed with all kinds of random shit scattered about this freakish room. A drying rack with mittens and socks? A mouse? Some "mush" and a comb and some random old lady who's all like "SHHHHHHHHHHHHHHH," even though the poor rabbit never actually speaks? Old rabbit lady, why don't you focus on that knitting and stop antagonizing your grandson (?), godson (?), neighbor-kid whom you're babysitting (?).
And then there are TWO clocks and an old phone and…yes…that looks like a tiger-skin rug. Cause that's not weird AT ALL for a rabbit in jammies to own a rug made out of another animal's skin. Nope. Not weird at all.
What, though, is the point of the book? We say "goodnight" to everything in the room, yes? Well, this seems like a classic delaying tactic. Kids don't want to go to bed, right? So they say "mommyyyyyy I need some water, daddyyyyyy I need to pee, mommyyyyyy I want another story." Goodnight Moon basically gives kids a whole other strategy for delaying bedtime. Because what awful, cruel, insensitive parent could look into the large puppy-dog eyes of their kid when that kid says "mommyyyyyyy can we say nighty-night to everything in the room?" in that honeyed, adorable voice that they save only for special occasions and say "NO, GO TO SLEEP"??
And one more thing: why are the rabbits anthropomorphized, but the cats and the mouse are not, hmmm? Seems pretty unfair.
So go ahead and yell at me for tearing into Goodnight Moon, but you probably need glasses and you have a hard time putting your kids to bed all because of this book.
____________________
More Absolutely Serious Analyses: