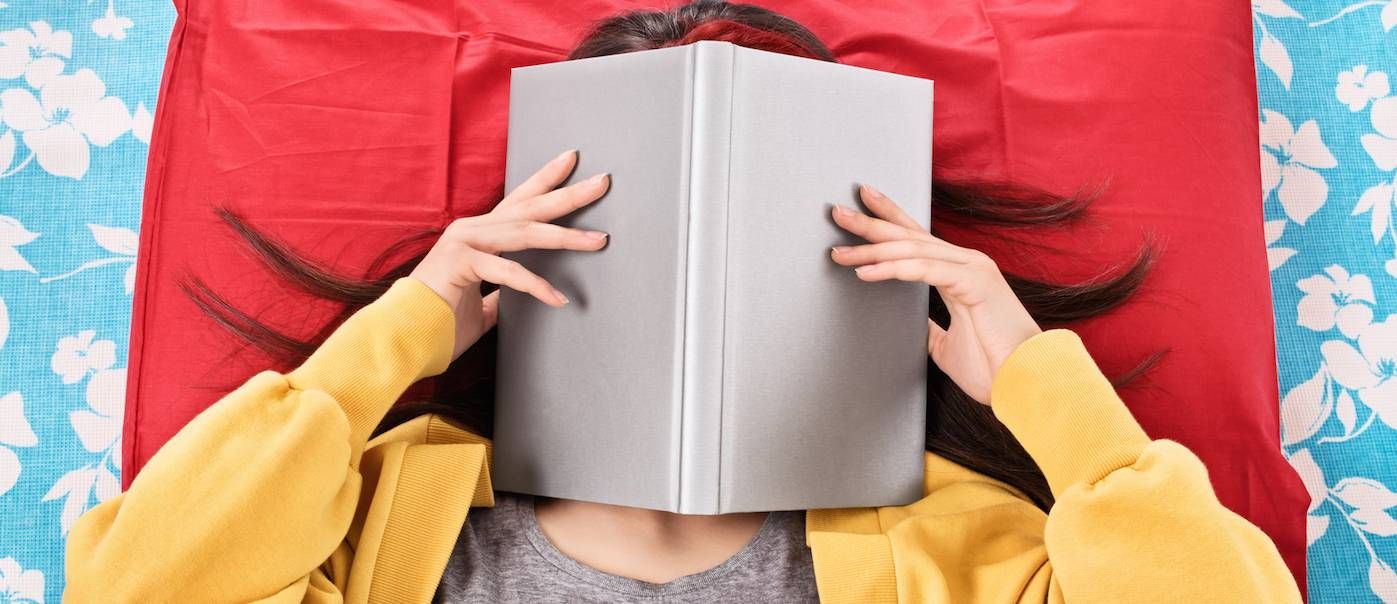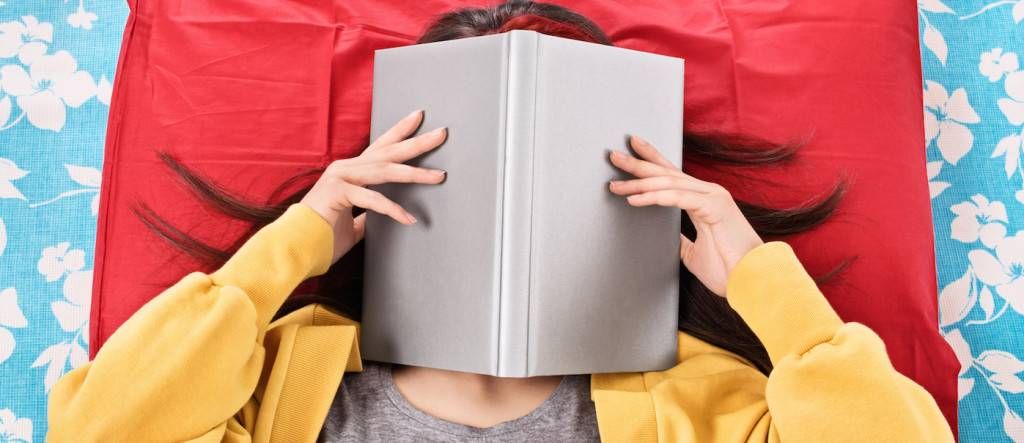 Abortion in YA Lit: A Reading List
This content contains affiliate links. When you buy through these links, we may earn an affiliate commission.
Abortion has been on my mind a lot lately. Part of it is because of the continued efforts to defund Planned Parenthood. While I'm fiercely against this because Planned Parenthood allows access to necessary cancer and healthcare for women who may otherwise go without, I'd also feel this way if Planned Parenthood only provided abortion services. I believe our bodies belong to us and us alone, and as individuals, we are the only ones with the rights to make choices on how we use our bodies.
I'm not interested in arguing about this because I also 100% respect those who choose to believe otherwise and expect that same respect toward my beliefs. You get to make the bodily decisions that impact you. That's all.
The other reason this topic has been on my mind is because of a piece we ran not long ago about why we need more abortion narratives in our fiction. One in three women will have an abortion in her lifetime, and it's a safe, common medical procedure. And abortion isn't limited to adults: roughly 24 out of every 100 teen pregnancies ends with an abortion, which is approximately 200,000 a year. It's not a small percentage, and teens — like adults — choose abortion as an option because it's what they need to do. Their bodies, their choices.
Abortion in YA has been talked about for many years, with many believing it's sort of the "last taboo" in this category. I disagree, primarily because YA fiction, when done effectively, isn't about presenting a single problem or issue and letting the story be dictated by that. Good YA isn't about an abortion; good YA weaves in the decision to have an abortion into a grander narrative with fully-realized characters in a well-developed setting and storyline. In many cases, abortion is a subplot or even a mere chapter or two in a grander novel not because it's taboo or shameful but because that's how it operates in real life. It is not that this decision is taken lightly — it is not — but rather, it's not the definition of the character or his/her entire story. It's just a part of it.
If it's been a while, I highly recommend a rewatch of the classic and teen favorite film Dirty Dancing. This might seem like a weird recommendation in a post about YA fiction tackling abortion, but it's not. This film is such a marvel when it comes to depicting teen lives and experiences. It explores different types of people, different types of financial situations, and different expectations put upon girls depending on their status. One of the subplots involves Baby helping a girl who finds herself pregnant acquire the sort of care and support she needs. It's well-done, and it's woven into the film as part of a story. It's respectful, tasteful, and ultimately reflective of what well-done abortion in YA fiction does. This film has staying power for many reasons, and one is the empathy and love there is towards characters in all sorts of situations, even when the choices they make are not always ones everyone, on camera or off in the audience, agree with.
Here is a big, wide list of YA fiction that incorporates abortion into the story in some capacity. I've tried to stick to well-vetted titles, and while I absolutely do not believe abortion in YA requires a spoiler warning, some of these titles are still pretty new or forthcoming and thus, the abortion element may not be well known yet. But perhaps pointing it out not only has merit but also will help girls looking for stories about girls like themselves find comfort, safety, understanding, and acceptance. It's also worth noting none of these books endorse abortion, and not all of these books include characters who choose to go through the procedure. Rather, these are explorations on reproductive choice with a focus on abortion in some capacity. It's my hope that this wide range of experiences and decisions helps shed light into the decisions and how they're not made lightly or thoughtlessly, and more, that they're made with only the individual having his or her own well-being in mind.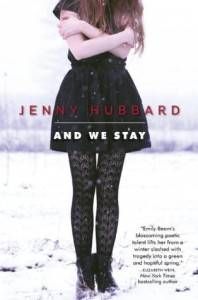 And We Stay by Jenny Hubbard
Senior Paul Wagoner walks into his school with a stolen gun, he threatens his girlfriend, Emily Beam, and then takes his own life. Soon after, angry and guilt-ridden Emily is sent to a boarding school in Amherst, Massachusetts, where two quirky fellow students and the spirit of Emily Dickinson offer helping hands. But it is up to Emily Beam to heal her own damaged self, to find the good behind the bad, hope inside the despair, and springtime under the snow.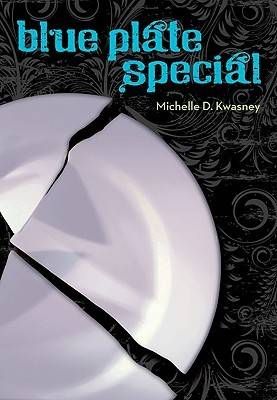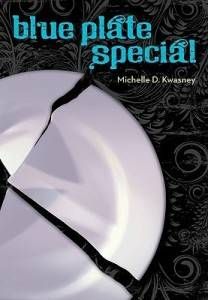 Blue Plate Special by Michelle D. Kwasney
Big Macs and pop tunes mask the emptiness as Madeline watches her mom drink away their welfare checks. Until the day Tad, a quirky McDonald's counter boy, asks Madeline out for a date, and she gets her first taste of normal. But with a life thats anything but, how long can normal really last?
Hanging with Jeremy, avoiding Mam, sticking Do Not Disturb Post-its on her heart, Desiree's mission is simple: party hard, graduate (well, maybe), get out of town. But after Desiree accepts half a meatball grinder, a cold drink, and a ride from her mother's boyfriend one rainy afternoon, nothing is ever simple again.
Too many AP classes. Workaholic mom. Dad in prison. Still, Ariel's sultry new boyfriend, Shane, manages to make even the worst days delicious. But when an unexpected phone call forces a trip to visit a sick grandmother she's never met, revealing her family's dark past, Ariel struggles to find the courage to make the right choice for her own future.
As three girls from three different decades lives converge, they discover they are connected ways they could never imagine. Each of them finds strength that brings her closer to healing a painful past, and faith that there is a happier future.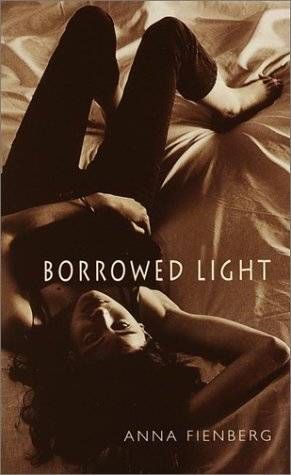 Borrowed Light by Anna Fienberg
Sixteen-year-old Callisto May feels a deep connection to astronomy, but feels completely alone on planet Earth. Now that she's pregnant, her loneliness is acute. She can't turn to her mother, her father, or even her surfer boyfriend. Only Callisto's little brother loves her unfailingly, but she can't be there for him right now. She's got to make a huge decision–and that means thinking of herself first.
Crazy Horse's Girlfriend by Erika T. Wurth

Margaritte is a sharp-tongued, drug-dealing, sixteen-year-old Native American floundering in a Colorado town crippled by poverty, unemployment, and drug abuse. She hates the burnout, futureless kids surrounding her and dreams that she and her unreliable new boyfriend can move far beyond the bright lights of Denver that float on the horizon before the daily suffocation of teen pregnancy eats her alive.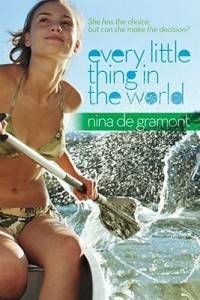 Every Little Thing in The World by Nina de Gramont
When sixteen-year-old Sydney Biggs's pregnancy test shows the tell tale plus sign, she confides in only her best friend Natalia, and Natalia promptly "borrows" her mother's car so Sydney can confront the baby's father. But after the car is reported stolen and police bring the girls home, their parents send them away to wilderness camp as punishment. With six weeks to spend in the wilds of Canada, time is ticking for Sydney, who isn't sure what she wants to do about the pregnancy. As she befriends her fellow adventure-mates and contends with Natalia's adamant opinions on the choices available, Sydney realizes that making the right choice can mean very different things.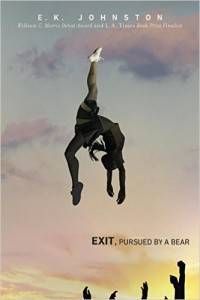 Exit, Pursued By A Bear by EK Johnston (Dutton, March 15, 2016)
Hermione Winters is captain of her cheerleading team, and in tiny Palermo Heights, this doesn't mean what you think it means. At PHHS, the cheerleaders don't cheer for the sports teams; they are the sports team—the pride and joy of a tiny town. The team's summer training camp is Hermione's last and marks the beginning of the end of…she's not sure what. She does know this season could make her a legend. But during a camp party, someone slips something in her drink. And it all goes black.
In every class, there's a star cheerleader and pariah pregnant girl. They're never supposed to be the same person. Hermione struggles to regain the control she's always had and faces a wrenching decision about how to move on. The assault wasn't the beginning of Hermione Winter's story and she's not going to let it be the end. She won't be anyone's cautionary tale.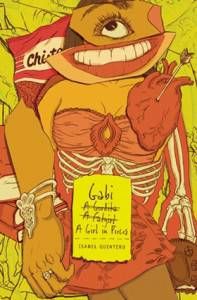 Gabi, A Girl in Pieces by Isabel Quintero
Gabi Hernandez chronicles her last year in high school in her diary: college applications, Cindy's pregnancy, Sebastian's coming out, the cute boys, her father's meth habit, and the food she craves. And best of all, the poetry that helps forge her identity.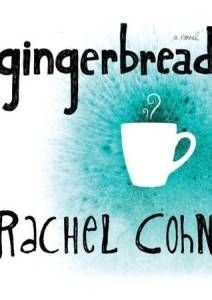 Gingerbread by Rachel Cohn
After getting tossed from her posh boarding school, wild, willful, and coffee addicted Cyd Charisse returns to San Francisco to live with her parents. But there's no way Cyd can survive in her parents' pristine house. Lucky for Cyd she's got Gingerbread, her childhood rag doll and confidante, and her new surfer boyfriend.
When Cyd's rebelliousness gets out of hand, her parents ship her off to New York City to spend the summer with "Frank real-dad," her biological father. Trading in her parents for New York City grunge and getting to know her bio-dad and step-sibs is what Cyd has been waiting for her whole life. But summer in the city is not what Cyd expects — and she's far from the daughter or sister that anyone could have imagined.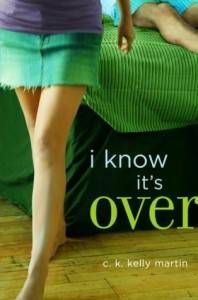 I Know It's Over by CK Kelly Martin
PURE. UNPLANNED. PERFECT. Those were Nick's summer plans before Sasha stepped into the picture. With the collateral damage from his parents' divorce still settling and Dani (his girl of the moment) up for nearly anything, complications are the last thing he needs. All that changes, though, when Nick runs into Sasha at the beach in July. Suddenly he's neck-deep in a relationship and surprised to find he doesn't mind in the least. But Nick's world shifts again when Sasha breaks up with him. Then, weeks later, while Nick's still reeling from the breakup, she turns up at his doorstep and tells him she's pregnant. Nick finds himself struggling once more to understand the girl he can't stop caring for, the girl who insists that it's still over.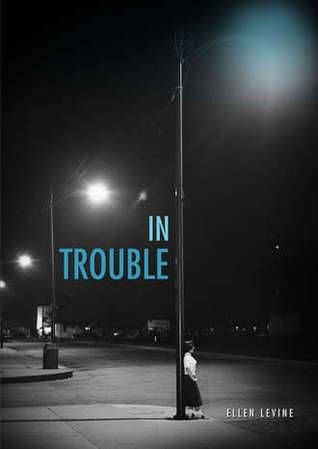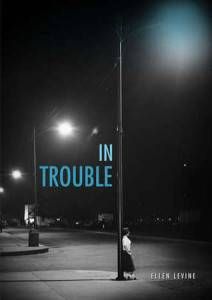 In Trouble by Ellen Levine
In Trouble is a novel born of author Ellen Levine's interviews with women who came of age in the late 1950s and early 1960s, including those who knew what it was like to be a teen facing a horrible choice. In the decades before Roe v. Wade, a young woman "in trouble" had very few options and all of them meant shame, isolation, and maybe much worse. Jamie and Elaine's stories are just two among the thousands of stories of teenagers facing unplanned pregnancies.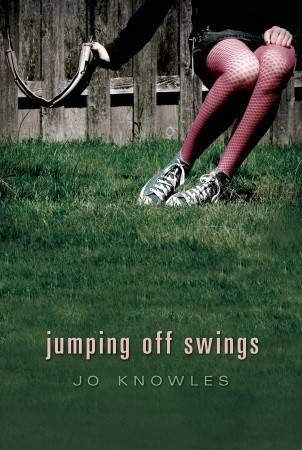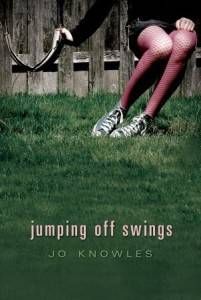 Jumping Off Swings by Jo Knowles

Ellie remembers how the boys kissed her. Touched her. How they begged for more. And when she gave it to them, she felt loved. For a while anyway. So when Josh, an eager virgin with a troubled home life, leads her from a party to the backseat of his van, Ellie follows. But their "one-time thing" is far from perfect: Ellie gets pregnant. Josh reacts with shame and heartbreak, while their confidantes, Caleb and Corinne, deal with their own complex swirl of emotions. No matter what Ellie chooses, all four teenagers will be forced to grow up a little faster as a result. Told alternately from each character's point of view, this deeply insightful novel explores the aftershocks of the biggest decision of one fragile girl's life — and the realities of leaving innocence behind.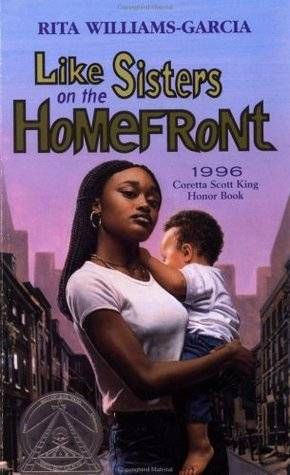 Like Sisters On The Homefront by Rita Garcia-Williams

When Gayle gets into trouble with her boyfriend, her mother sends the street-smart 14-year-old-and her baby, José, down to Georgia to live with Uncle Luther and his family. There's nothing to do, nowhere to go, and no one around except kneesock-wearing, Jesus-praising cousin Cookie. Then Gayle meets Great, the family matriarch-and her stories of the past begin to change how Gayle sees her future.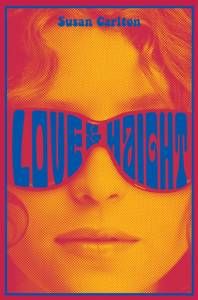 Love & Haight by Susan Carlton
It's 1971, and seventeen-year-old Chloe and her best friend MJ head to San Francisco to ring in the New Year. But Chloe has an ulterior motive—and a secret. She's pregnant and has devised a plan not to be. In San Francisco's flower-power heyday, it was (just about) legal to end her pregnancy.
But as soon as the girls cross the Golden Gate, the scheme starts to unravel amid the bellbottoms, love-beads, and bongs. Chloe's secrets escalate until she betrays everyone she cares about. MJ, who has grave doubts about Chloe's plan. Her groovy aunt Kiki, who's offered the girls a place to crash. Her self-absorbed mother meditating back in Phoenix. And maybe, especially, the boy she wishes she'd waited for.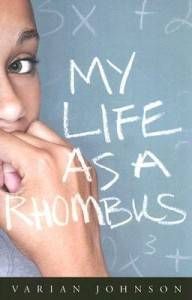 My Life As A Rhombus by Varian Johnson
Staying on track at school means a boy-free equation for Rhonda Lee, who spends most evenings doing homework and eating Chinese takeout with her dad. While Rhonda needs a scholarship for college, some kids at her private high school, like beautiful Sarah Gamble, seem to coast along on popularity and their parents' money.
When forced to tutor Sarah in trigonometry, Rhonda recognizes all too well the symptoms-queasiness, puking, exhaustion-that Sarah is trying to mask. On a sudden impulse, Rhonda shares her past with Sarah. Exchanging their secrets adds up to more truths than either girl would have dreamed.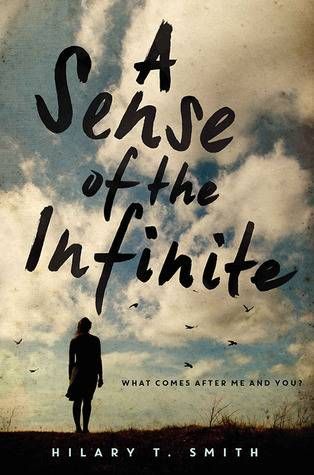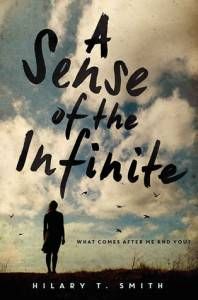 A Sense of The Infinite by Hilary T. Smith
It's senior year of high school, and Annabeth is ready—ready for everything she and her best friend, Noe, have been planning and dreaming. But there are some things Annabeth isn't prepared for, like the constant presence of Noe's new boyfriend. Like how her relationship with her mom is wearing and fraying. And like the way the secret she's been keeping hidden deep inside her for years has started clawing at her insides, making it hard to eat or even breathe.
But most especially, she isn't prepared to lose Noe.
For years, Noe has anchored Annabeth and set their joint path. Now Noe is drifting in another direction, making new plans and dreams that don't involve Annabeth. Without Noe's constant companionship, Annabeth's world begins to crumble. But as a chain of events pulls Annabeth further and further away from Noe, she finds herself closer and closer to discovering who she's really meant to be—with her best friend or without.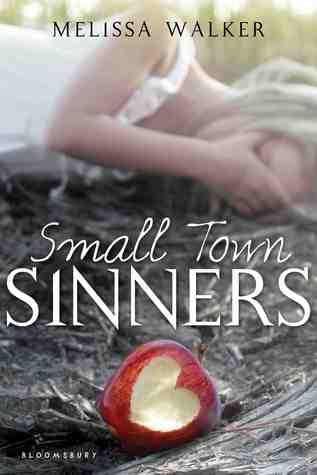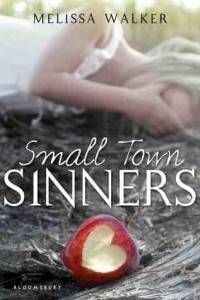 Small Town Sinners by Melissa Walker
Lacey Anne Byer is a perennial good girl, a lifelong member of the Evangelical church in her small town, and up for the lead role in Hell House, her church's annual haunted house of sin. But Lacey's life is turned upside down when a cute new stranger comes to town. As romantic feelings stir inside of her, she begins to not only test her own boundaries, but to question the religion she's known forever. Does falling in love mean falling out of faith?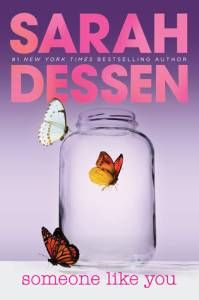 Someone Like You by Sarah Dessen

Halley has always followed in the wake of her best friend, Scarlett. But when Scarlett learns that her boyfriend has been killed in a motorcycle accident, and that she's carrying his baby, she was devastated. For the first time ever, Scarlett really needs Halley. Their friendship may bend under the weight, but it'll never break–because a true friendship is a promise you keep forever.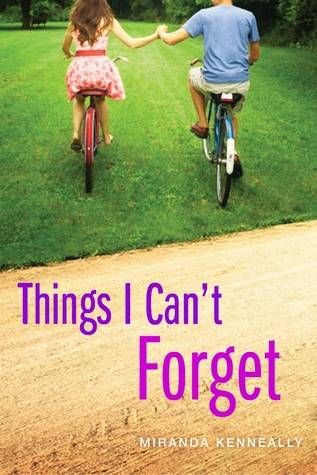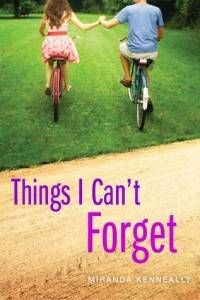 Things I Can't Forget by Miranda Kenneally

Kate has always been the good girl. Too good, according to some people at school—although they have no idea the guilty secret she carries. But this summer, everything is different…
This summer she's a counselor at Cumberland Creek summer camp, and she wants to put the past behind her. This summer Matt is back as a counselor too. He's the first guy she ever kissed, and he's gone from a geeky songwriter who loved The Hardy Boys to a buff lifeguard who loves to flirt – with her.
Kate used to think the world was black and white, right and wrong. Turns out, life isn't that easy.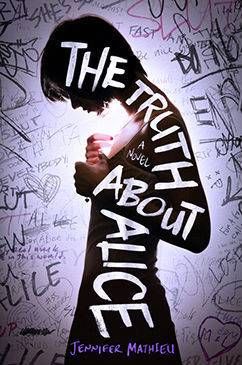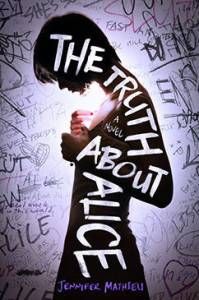 The Truth About Alice by Jennifer Mathieu

Rumor has it that Alice Franklin is a slut. It's written all over the bathroom stall at Healy High for everyone to see. And after star quarterback Brandon Fitzsimmons dies in a car accident, the rumors start to spiral out of control.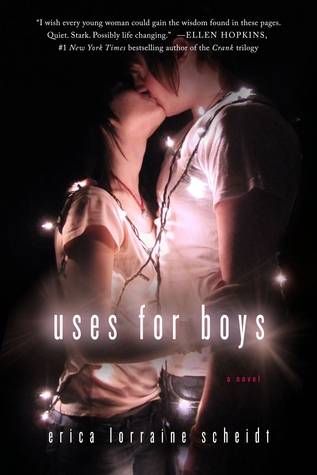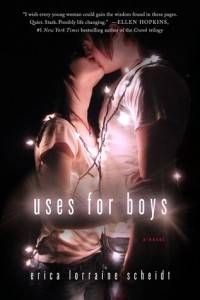 Uses For Boys by Erica Lorraine Scheidt
Anna remembers a time before boys, when she was little and everything made sense. When she and her mom were a family, just the two of them against the world. But now her mom is gone most of the time, chasing the next marriage, bringing home the next stepfather. Anna is left on her own—until she discovers that she can make boys her family. From Desmond to Joey, Todd to Sam, Anna learns that if you give boys what they want, you can get what you need. But the price is high—the other kids make fun of her; the girls call her a slut. Anna's new friend, Toy, seems to have found a way around the loneliness, but Toy has her own secrets that even Anna can't know.
Then comes Sam. When Anna actually meets a boy who is more than just useful, whose family eats dinner together, laughs, and tells stories, the truth about love becomes clear. And she finally learns how it feels to have something to lose—and something to offer.