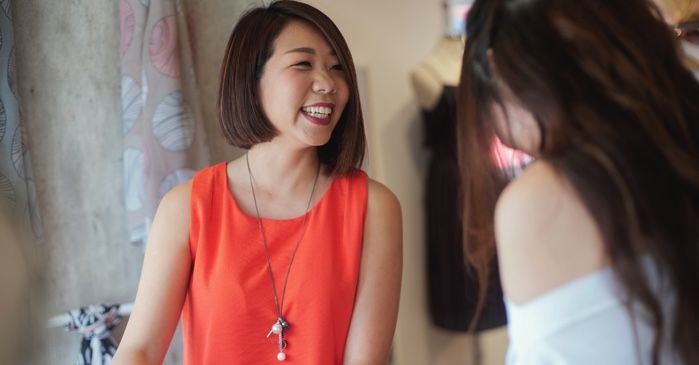 Audiobooks
6 Fiction Audiobooks for AAPI Heritage Month
This content contains affiliate links. When you buy through these links, we may earn an affiliate commission.
It's Asian American and Pacific Islander Heritage Month! Initially a week-long celebration, it was modified to include the entire month of May in 1990. You can read more about the history of the month and the numerous ways it is observed across the U.S. here. Of course, I like to celebrate with audiobooks, so I've compiled a list of six excellent AAPI fiction audiobooks!
Set during WWII, Song of the Exile follows a Hawaiian American family as they navigate their complex family dynamics. Perfect for family saga lovers and beautifully narrated by Cristine McMurdo-Wallis, this novel is a backlist title you won't want to miss.
The Poppy War by R.F. Kuang, Narrated by Emily Woo Zeller
Perfect for epic fantasy lovers, The Poppy War creates an all encompassing world inspired by the history of 20th century China. After taking a placement test that earns her a position at the country's most prestigious military school, Rin, our protagonist, must fight to keep her place and help fight for her people's future. All-star audiobook narrator, Emily Woo Zeller, gives voice to Rin's story with such skill and precision.
Lucky and her best friend are in a marriage of convenience. Both she and her husband are gay, but their marriage allows them to still have an accepted place in their Sri Lankan American family. But when Lucky's ex-girlfriend comes back into her life, everything begins to fall apart. Emily Woo Zeller brilliantly narrates this one as well.
Miracle Creek by Angie Kim, Narrated by Jennifer Lim
Pak Yoo runs an experimental medical treatment, a pressurized oxygen tank that is used to treat a wide range of conditions. When the tank mysteriously explodes, two people are killed. A woman is charged with the murder, but did she really commit the crime? In her debut novel, Miracle Creek, Angie Kim tells a story of the complex reality of being human. Jennifer Lim narrates this incredible novel, keeping listeners hanging on every word.
Severance by Ling Ma, Narrated by Nancy Wu
Severance captured my attention from the first few minutes. Candace Chen fills her days with the daily grind, working in publishing and just doing the motions that she thinks are expected of her. But when a pandemic breaks out, turning people into mindless bodies repeating their daily routines, Candace decides to stay behind as her co-workers flee the city. Nancy Wu performs the novel with emotional depth.
All the Names They Used for God by Anjali Sachdeva, Narrated by Cassandra Campbell, Zainab Jah, Will Damron, Jorjeana Marie, and MacLeod Andrews
In this short story collection, Anjali Sachdeva weaves tales of magic, folklore, and the supernatural. There's a man whose lungs turn into glass, a woman who can hear whispering voices in the darkest of caves, and a man who falls in love with a mermaid, just to name a few. A cast of actors give each story a unique narrative voice, adding to the brilliant quality of the storytelling.
---
For more AAPI recommendations check out "5 Nonfiction Audiobooks by Asian American Women Writers" and "6 of the Best Audiobooks by Korean American Women Writers."