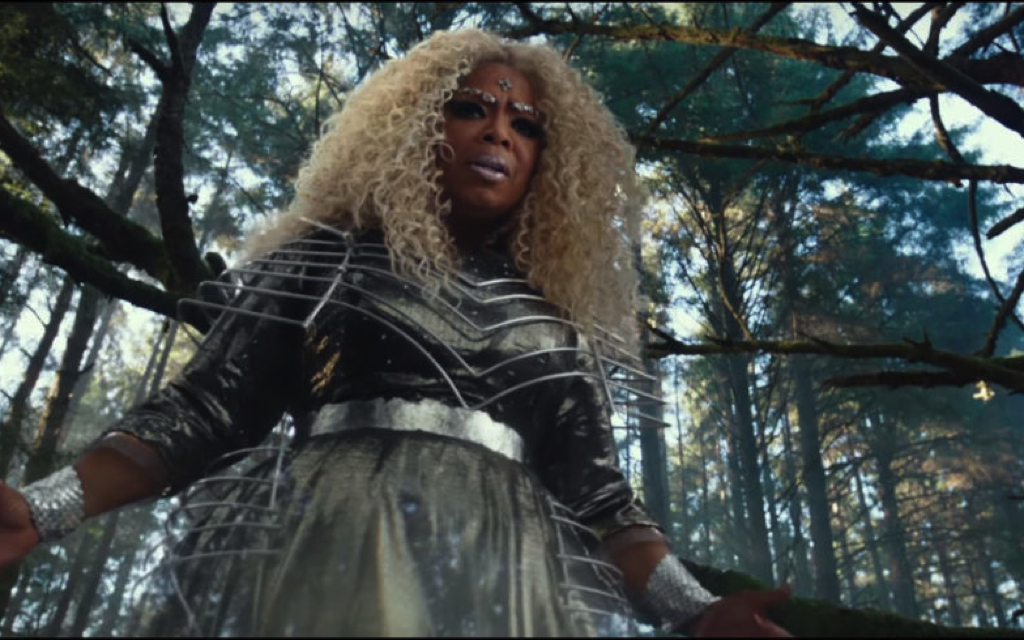 News
A Wrinkle in Time's Teaser Trailer Is Here!
Cue the nostalgia and excitement: the teaser trailer for Ava DuVernay's adaptation of A Wrinkle in Time has dropped!
Based off Madeleine L'Engle's classic novel of the same name, the film follows young Meg Murry (Storm Reid) as she searches for her missing father Dr. Alex Murry (Chris Pine) through time and space. Meg's brother Charles Wallace (Deric McCabe) and their friend Calvin O'Keefe (Levi Miller) accompany her. The three kids are guided by three mysterious beings named Mrs. Who (Mindy Kaling), Mrs. Which (Oprah Winfrey), and Mrs. Whatsit (Reese Witherspoon) on what promises to be a life-changing adventure directed by Ava DuVernay.
First of all–WOW. Ava DuVernay has wrought another incredible and enchanting film if this teaser is anything to go by. Each character pops off the screen, and the cinematography is absolutely stunning. I loved seeing Gugu Mbatha-Raw as Dr. Kate Murry, Meg's mother, and Bellamy Young is so unsettling in her appearance near the end of the trailer. While I'm still in the middle of reading A Wrinkle in Time, this new trailer's got me even more excited to finish up and read the rest of the series before the movie comes out!
Are you excited? Which parts are you most excited to see in the film adaptation?