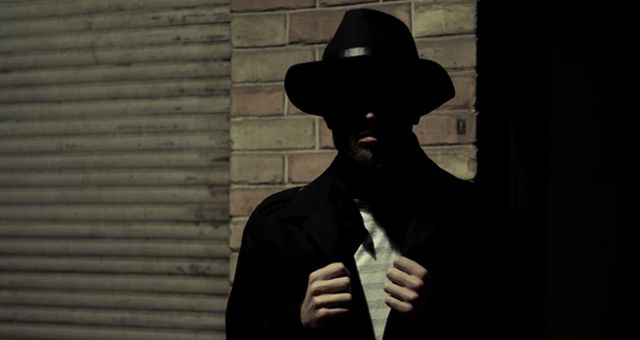 This content contains affiliate links. When you buy through these links, we may earn an affiliate commission.
A monthly roundup of favorite mystery and thriller reviews from the biweekly Unusual Suspects crime newsletter, highlighting some great new releases and backlist mysteries that shouldn't be missed.
We're halfway through the year so I've officially reached the point where I'm looking at my pile of 2019 releases that I still haven't gotten to—but am dying to read—and my galleys for upcoming 2019 releases, and all the backlist titles, and why hasn't time-pausing been invented yet?! In less-freak-out-mode, though, I did read a bunch of great titles in June that I'll share with you—because sharing is caring, of course. As usual, there's a huge variety for all the crime loving hearts out there, including a legal thriller, PI, procedural, small-town serial killer, a thriller with a teen assassin, and moooore!
Recent Releases
Girl Gone Missing (Cash Blackbear mysteries #2) by Marcie Rendon
Easily one of my favorite reads this year. I loved Cash so much! This is a character-driven crime novel with suspense that follows 19-year-old Chippewa woman Renee Blackbear, known as Cash, living in Fargo in the 1970s. She lives on the periphery of everything: she's taking college classes but doesn't understand the hippie students and their need to constantly talk, drives a beet truck alone late at night for work, lives on her own, and her only close relationship is with a sheriff who is like a father figure. She's always observing, thinking, and questioning the things that are happening in her world and the larger world, especially when the brother she doesn't know shows up to stay in her place and white girls are disappearing while calling to her in dreams. While it isn't a mystery as you're used to—person(s) actively solving—there is a mystery throughout that is important and has a full solve. I so very much need there to be another book about Cash, and while I definitely talk way too much for her, I want to go play pool with her! You can totally read this crime novel as a standalone, and seriously read this one! (TW addiction/past child abuse/human trafficking/rape/brief past attempted suicide mention with detail)
This is a beautiful and sad mystery about sacrifices, family, belonging, and the weight of secrets. Sylvie Lee traveled to the Netherlands to visit her dying grandmother, a place where she was raised as a young child by relatives. And now no one has heard from her or knows where she is. Her relatives are certain she returned to the U.S., but her sister and parents were unaware of this and are unable to locate her. The mystery unfolds as we watch Amy Lee, Sylvie's younger sister, search for her, along with chapters about Sylvie's life just before she disappeared; we also get a few chapters from their mother's perspective, along with news articles. The novel does a great job of balancing the family's history, Sylvie's childhood, and the present mystery making this a great read for fans of mystery and family dramas. (TW suicide/mentions past domestic abuse/statutory rape discussed)
This was a page-turner about an unsolved small-town mystery with a teen that won't let it go. It also had the added bonus of a serial killer, but for those who shy away from serial killer reads because they're usually really dark, this novel never went into dark territory. It's been a year since the killings ended in Camera Cove and the community is finally trying to find a new normal and put it behind them. But Mac Bell lost his best friend, and when the library asks him to help finish the mural his best friend had been painting before his death, he finds himself digging into the lives of those murdered by the serial killer. It just never made sense to him how they were all connected or how the police let it go after determining the serial killer was no longer hunting in their town. While everyone wants him to stop and just leave things in the past, he meets a new boy who wants to help and date him—but they'll have to survive first, if they continue being the meddling kids! I found myself equally caring about the mystery and Mac's dating life, and I enjoyed the ride so much that I really didn't care that a bit of the police stuff fell really into fictional land. I will definitely be reading his upcoming novel: I Hope You're Listening.
One Small Sacrifice (Shadows of New York #1) by Hilary Davidson
This was so good I listened to the audiobook—a great ensemble cast—in one day.The mystery is basically this: there's a war photographer with PTSD who has been on an NYPD detective's radar since a woman's death. Now, with his girlfriend missing, the detective is here to finally nail his ass to the wall. But this was a great procedural, so it's not going to be that easy. I really liked the way the multiple points of view were used, that the detective has a new partner—so her catching him up felt totally natural and not like forced info-dumping. Plus, I loved their clashing and melding as they settle into a new partnership. I thought this was a really good start to a series, where I equally liked the detective and the suspect and really look forward to where this may go in the future. It would also make a fantastic series adaptation, so someone get on that, please! (TW suicide/PTSD)

This one works really well on a few levels: it's great for fans of literary works, murder mysteries, multiple points of view, love stories, and explorations of the effects of a crime on a family and community. Driss Guerraoui is killed in a hit-and-run and we follow as his adult daughter, Nora, and wife, Maryam, cope with the grief, waiting for the case to be solved, and remembering the relationship they had with him. We also follow the life of Efraín, a witness to the hit-and-run, whose wife wants him to come forward, but he refuses because he is undocumented. There's also the detective working on the case and a fellow officer, who is not directly on the case but grew up with Nora. The audiobook had multiple narrators, which really worked well, and I enjoyed getting to know all the characters so even if it hadn't solved the mystery—it does, you get the full solve and explanation—I still would have really enjoyed this one as a look at the effects of a crime. (TW addiction/PTSD)
It had definitely been a while since I read a fast-paced thriller that I couldn't put down—I listened to the audiobook in two sittings. And by sittings I mean I finally got around to a ton of spring cleaning. Tara Beckley is in the hospital, believed to be in a vegetative state, but really in locked-in syndrome—she can hear, see, think, she just can't move or speak. And Abby Kaplan is investigating the car accident that put Tara in the hospital. The problem is nothing was an accident, and now Abby is in danger, as is Tara, but they don't know each other and no one even knows Tara is alert! What I really enjoyed was that the plot moved quickly; you got to follow Tara, Abby, and a teen assassin (!); Abby's past story was interesting and neither of the women's stories were based on past violence. A good thriller to kick up your feet and read.
The way this one started, I thought it was going to be a domestic thriller, but it wasn't. Instead, Mina kept taking me on a ride full of turns I wasn't expecting. This starts with a wife and mother, Anna, whose husband leaves her for her best friend. And it gets worse: so that the kids settle into the change, and Anna gets her life together, he takes the kids with the best friend on a trip, leaving Anna to her own devices. The thing is, Anna has a past no one knows about, and her way of coping with things is to escape into books and podcasts. She tries to escape her current situation by listening to a true crime podcast—which we get to read as she's listening to it—but she gets way more than an escape. Someone she knew is the subject. He's actually accused of the crime by the podcast host, even though someone else has been tried. This leads Anna (and her best friend's famous, soon-to-be ex-husband) on a wild adventure of trying to solve the mystery themselves–and soon trying to stay alive. If you like mysteries, true crime podcasts, and the past-is-coming-to-get-you novels pick this one up. And a fellow Rioter was listening to the audiobook and mentioned it was great—Scottish narrator! (TW suicide, suicidal thoughts/eating disorder/rape/addiction/animal cruelty)
Backlist
Every Reasonable Doubt (Vernetta Henderson #1) by Pamela Samuels Young
My first thought upon finishing this novel was how annoyed I was that I'd never heard of this series before. It had been a while since I'd read a really good mystery starring a lawyer and this hit a lot of sweet spots for me: court room scenes; twisty case; good balance of personal life with work scenes; great friendship. Vernetta Henderson is about to get her first criminal case, which would be exciting for her if it weren't for the fact she's paired up with a lawyer she can't stand: Neddy McClain. It also doesn't help that Vernetta's husband has decided it is now time to start having kids, and he's super insistent even though Vernetta keeps saying now isn't the right time because of her career. And then there's the issue that Vernetta is certain her new client did kill her husband. If you're a fan of procedurals and legal mysteries, this was a great start to a series—and there are four more books in the series!
It just so happened that I read this one right after reading Kate Atkinson's start to her Jackson Brodie series, Case Histories, and I realized that fans of each would like the other if they enjoy the sarcasm, cynicism, and unique entry into the P.I. world of novels. In Sara Gran's novel, though, it is much less a character study of various characters, and more just of Claire DeWitt as she focuses on solving her current case—and regales us with bits of her childhood, how she came to be a PI, her mentor, and the lessons she learned from French detective Jacques Silette's Détection handbook. We follow her in hurricane-destroyed New Orleans as she's hired to find a missing District Attorney. Thanks to DeWitt's sarcasm, drug using with potential suspects, quirky stories, and the overall meditation on the PI genre, this managed to make itself a fun read even though it's in part a bleak novel. (TW mentions suicide/pedophile)