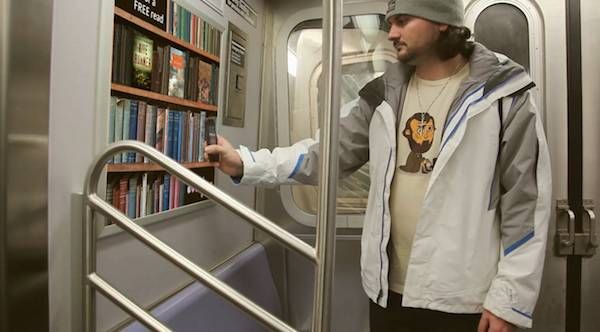 One of the great pleasures of having good public transportation in your city is seeing other people read. All of it is interesting: what they are reading, how they are reading, who is reading what, and on and on.
It makes sense then to use the reading-friendly environment to encourage people to pick up a book. Some Miami Ad School students saw the opportunity and have designed "The Subway Library." The idea is brilliantly simple: posters with book titles and scannable barcodes are placed in subway cars where riders scan a book they are interested in (using Near Field Communication) and immediately get a ten-page preview. At the end of the preview, readers are prompted with the location of the closest library where the book is available.
And that's it. Pretty dang cool. Here are a few shots of the prototype, but check out Design Taxi for more details and images.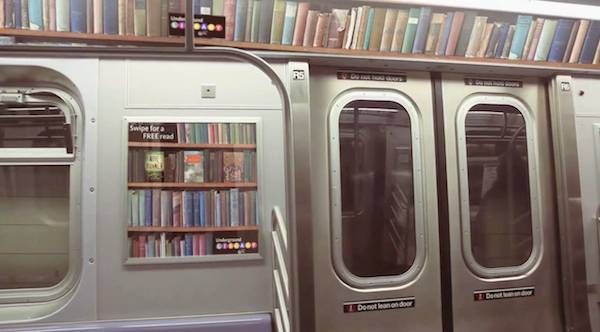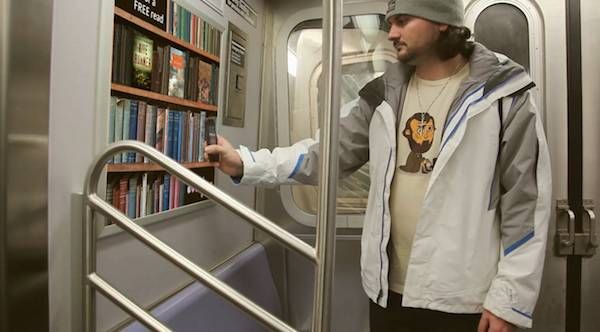 Sign up for our newsletter to have the best of Book Riot delivered straight to your inbox every two weeks. No spam. We promise.