LGBTQ
A (Semi) Comprehensive Guide to LGBTQ+ Romance
This content contains affiliate links. When you buy through these links, we may earn an affiliate commission.
Even before you get down to the QUILTBAG of letters that is the queer community, the universes of LGBTQ+ romance can be daunting. Because the romance genre is full of subgenres with massive followings, it can be hard to find your bearings. What actually constitutes and LGBTQ+ romance, and who writes them?
Let's start out with the definition of romance, as it works in publishing:
A romance novel is a work of fiction in which the main plot and conflict of the story is two or more people falling in love. There might be side plots, but the central plot is about the relationship.
So, that means that there are science fiction romances, fantasy romances, historical romances, contemporary romances, steampunk romances, etc. No matter the setting, as long as the love story is front and center (as opposed to the main characters happening to fall in love while taking care of a bigger plot point), it's a romance.
There have been several lists and other articles written about queer romance on Book Riot. I've gathered them here for you:
Lesbian and Gay Holiday Romances
This list of 100 lesbian and bisexual women books isn't all romance, but it does feature quite a few.
A few recommendations for reading LGBTQ+ beyond gay and lesbian.
And you will find a few in this list of diverse romances recently out.
As a bonus, here's five reasons straight women should read lesbian books.
There are a lot of good recs in those combined lists, folks.
But if you're looking for more, here are some of my recent favorites: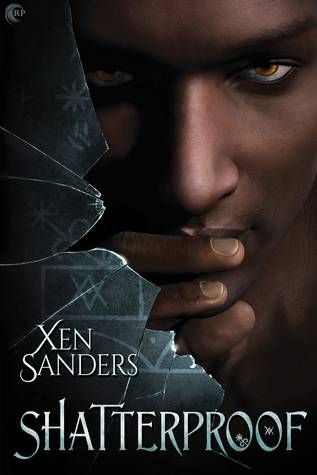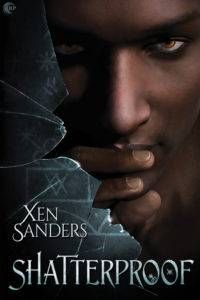 Thaw, Elyse Springer (f/f romance, asexual rep) (April 24)
Hot Licks, AM Arthur (m/m/m romance, bisexual rep, asexual rep, pansexual rep)
Hold Me, Courtney Milan (m/f romance, trans rep)
Shatterproof, Xen Sanders (m/m romance)
First Position, Melissa Brayden (f/f romance, bisexual rep)
An Unseen Attraction, KJ Charles (m/m romance)
Sutphin Boulevard, Santino Hassell (m/m romance)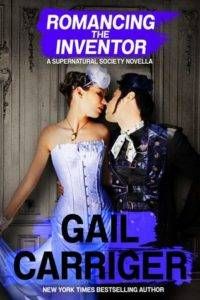 The Lawrence Browne Affair, Cat Sebastian (m/m romance, bisexual rep)
Romancing the Inventor, Gail Carriger (f/f romance)
A Gentleman in the Street, Alisha Rai (m/f romance, bisexual rep)
I Can't Think Straight, Shamin Sarif (f/f romance)
Signal Boost, Alyssa Cole (m/m romance)
Treasure, Rebekah Weatherspoon (f/f romance)
Still haven't found exactly what you're looking for in a romance? Check out some of the publishers who are dedicated to producing queer content:
Riptide Publishing produces all kinds of queer content. They have several smaller segments focused on contemporary, history, fantasy, paranormal, multicultural, suspense, thriller, and dark romance.
Dreamspinner Press is dedicated to publishing gay love stories for adults and teens.
Bold Strokes Books was founded by groundbreaking lesbian romance novelist Radclyffe, and while prominently featuring lesbian and other female-presenting centered stories, publishes books from all walks of queer life.
Bella Books focuses on lesbian stories, with a strong focus on romance and erotica.
Want even more? This is a pretty comprehensive list of LGBTQ+ focused publishers. Many do not publish romance, but are still worth checking out.
There's one more segment of queer romance that I waffled back and forth about including: YA.
Technically, YA romances aren't "romance novels" in the true sense of pubishing's definition; but there are definitely YA romances, and there are YA authors doing things with their mainstream queer love stories that Capital R Romance isn't doing. Stories featuring characters beyond the L and the G are more prominent, and often more accessible. And there are definitely people who prefer to read them over adult queer romance thanks to their much lower steam levels—cause let's admit it: queer romance is by far one of the raunchiest segments of the industry. There are those authors who write "clean" or "sweet" queer romance, but the other end of the spectrum is far more prominent (even in stories featuring characters on the ace spectrum!). There's usually something else going on (like, y'know, coming of age) so it's difficult to make the categorization at a glance, but the definition above—love story, front and center—is what matters. YA novels also tend to be a bit less cut-and-dry than adult romance, and therefore you might go into a book thinking you're going to have a HEA, and then boom. Not happening. But there are YA romances that end happily, I promise.
Here are a few highlights:
If I Was Your Girl
, Meredith Russo (m/f romance, trans rep)
Keeping Her Secret, Sarah Nicolas (f/f romance, bisexual rep)
We Awaken, Calista Lynne (f/f romance, asexual rep)
Everything Leads to You, Nina LaCour (f/f romance)
One Man Guy, Michael Barakiva (m/m romance)
This Song is (Not) For You, Laura Nowlin (m/f romance, asexual rep)
Ash, Malinda Lo (f/f romance)
Aristotle and Dante Discover the Secrets of the Universe, Benjamin Alire Saenz (m/m romance)
Of Fire and Stars, Audrey Coulthurst (f/f romance)
Simon vs. the HomoSapiens Agenda, Becky Albertalli (m/m romance)
And there's more where that came from on Book Riot, as well.
Still want more? That's all I've got, I'm afraid. But try these sites to get regular updates on new queer romance:
And of course, keep up with our romance category here on Book Riot.
As much as I hate to admit it, I am not all-seeing and all-knowing. Did I miss anything? Share in the comments!