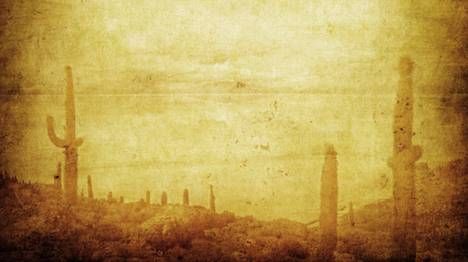 Newsletter 1
A Sampling of the American West: Reading From the Margins
In early June two years ago I drove from Seattle, Washington, to Galesburg, Illinois: 2,000 miles. In three days. Alone.
My son was graduating from college, and we hadn't explored any of the landscape between here and there because it was always cheaper to fly. But this was our last chance! I'd drive out and collect him! "It will be fun!" we said. We can see All the Things! Listen to All The Things!
The planning was hard. The one delightful bit was choosing books to listen to on the road.
Too bad I chose all the most absolutely wrongedy-wrong-wrong books for those long hours every day.
There I was, hurtling across the continent in a spaceship-fancy rental van, my vision positively saturated in that wide, glorious landscape, the same geography that informed all those half-remembered black and white western movies and various TV shows I saw when I was a kid. The forgettable Ivan Doig novel I had read in college and forgotten came back to me. All the subtle hints and cues about The West that I had filed away in my memory — suddenly it all made sense. We call it Big Sky Country, The Wild West, for a reason. Countless other images and scenes clicked into place, this expansive place.
And I realized: This is the source material. The landscape itself has shaped our experience and culture. THE UR TEXT.
And I realized: I know so little about this landscape, my world.
All the while I was listening to British children's literature, The Once and Future King, E. Nesbit, Arthur Ransome.
And I realized: I am an idiot.
I don't really consider myself an Anglophile, but if we're going to be honest, I have, in fact, spent a lot of time reading a lot of dead English authors.
But something happened to me when I crossed through Snoqualmie Pass into Central Washington and then sat all day, every day gazing at the very American landscape while listening to English children's literature — and that something was full on cognitive and sensory dissonance.
So I resolved to read more widely, to shift my attention over here to this continent.
I started with some nonfiction, Charles C. Mann's 1491: New Revelations of the Americas Before Columbus. Because that seemed sensible. And then I continued on my merry, haphazard way. I read a few other nonfiction titles, and then I stalled out. I started Wallace Stegner's Angle of Repose but only made it through the introduction.
So that was two years of getting nowhere fast. It took a while, but I finally realized that if the dominant narrative that shaped the Hollywood version of the West hadn't captured my imagination by now, it was unlikely that suddenly, magically, that narrative would be my access point to wider cultural literacy. I also remembered being captivated and utterly disgusted by Scott O'Dell's The King's Fifth when I read it aloud to my boys when they were little. The seeds of aversion were planted then. It's hard to get rah-rah excited about Manifest Destiny when you've been exposed to the bloodthirsty brutality of early European exploration of this continent.
I was going to need to approach the subject from an angle that was authentic, and I knew that cowboy romantic wasn't going to float my boat.
So I explained my dilemma to my colleague Doug, a US history professor who approaches his discipline "from the bottom up." I asked him for some recommendations, fiction that interested him. It was finals week, but he found time to rattle off a few titles for me, and gosh! Fantastic.
At the top of the list: Molly Gloss, Wild Life. I was hooked after the first few lines. This is what a frontier book should be, beautifully and touchingly exploring how and where civilization bumps up against wilderness, asking questions about the difference between animal and human, wild and tamed, primitive and cultured, sound and language.
It stands on its own as a jolly romp, but the writing is gorgeous, and it's smart. Slim little Wild Life packs a punch, and was the perfect beginning place for my reading. And I'm a slow reader, so the fact that Doug's list is short, offers a sampling, appeals to me. Here are the books I'll be checking out next.
From Native American authors:
James Welch, Fools Crow
Leslie Marmon Silko, Ceremony; or "for something more challenging and epic," Almanac of the Dead
(I've already read nearly all of Sherman Alexie, who was added here in parentheses on Doug's list, perhaps in an "it goes without saying" sort of way. But if you haven't read Alexie, do.)
From Latino & Latina authors:
Helena Maria Viramontes, Under the Feet of Jesus
Luis Alberto Urrea, Into the Beautiful North
And one each, Asian American & African American authors:
Maxine Hong Kingston, China Men
Ishmael Reed, Yellow Back Radio Broke Down
Now. Before I asked Doug for his suggestions, I'd asked other folks, and the same names seemed to come up every time: Edward Abbey, Ivan Doig, Wallace Stegner, William Kittredge. Eventually I will circle my way back to these men, but I had a difficult time starting with them.
Every list is curated, and every list reveals a little something about the list maker, priorities, passions, preferences. What's on yours?