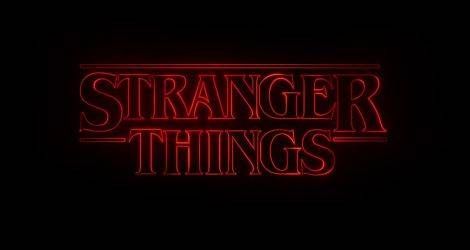 Horror
A Reading List for Everyone Who Is Now Obsessed with Stranger Things
This content contains affiliate links. When you buy through these links, we may earn an affiliate commission.
I don't watch much TV these days—choosing, instead, to spend my evenings in bed with a pile of books—but after watching the first two scenes in Stranger Things, I knew I had to clear my schedule.
And I'm not the only one who is suddenly obsessed with this Netflix original homage to '80s-era horror. When the entire, eight-episode series was released on July 15, the internet exploded with Facebook check-ins and BuzzFeed quizzes and articles about the show's many artistic influences. Me? My mind went instantly to books: the books that could make this delightful television experience last well beyond the last episode.
If your brain goes to the same place, this post is for you. Here are ten books that smack of that Stranger Things magic.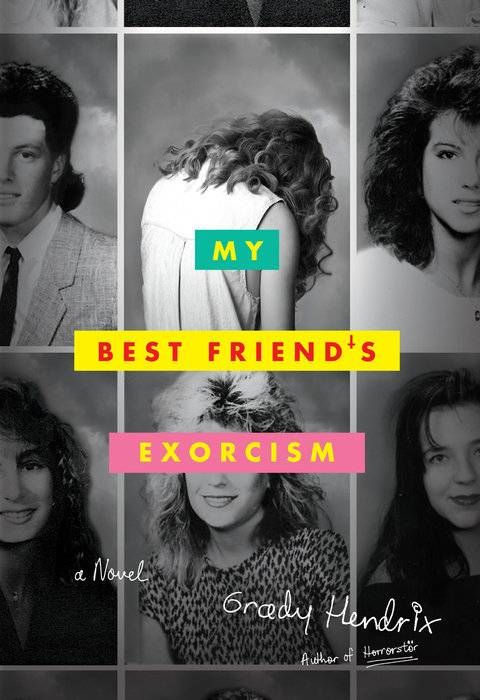 Grady Hendrix's My Best Friend's Exorcism. Stranger Things is a mix of '80s nostalgia, retro-style horror, and damn good fun. When I brainstorm books that manage to contain all of these elements, I immediately think of Hendrix's latest. My Best Friend's Exorcism is a story of friendship and demonic possession, told by a protagonist who is even more obsessed with E.T.: The Extraterrestrial than I am.
William Kotzwinkle's E.T.: The Book of the Green Planet. Speaking of E.T., I can't help but think of my favorite childhood film when watching the D&D-loving boys that are at the heart of Stranger Things. For those who can't let go of the Netflix Original or the Spielberg classic, I recommend this sequel about how E.T. copes after leaving Earth. Whatever, you guys. I was really into E.T.
Tananarive Due's The Good House. I enjoyed Due's Ghost Summer, so it's hard to resist this backlist title. Especially considering that it also features a mother who has lost her son, a terrifying entity, and a small community haunted by its past.
Ransom Riggs's Miss Peregrine's Home for Peculiar Children. Another primary component of Stranger Things' mishmash of '80s horror nods is The Strange Child with Even Stranger Abilities. In the show, it's a young girl named Eleven who has telekinetic abilities. In this YA best-seller, it is an entire home filled with extraordinary children.
Tracey Baptiste's The Jumbies. Or if you'd prefer to hew closer to form and read about one remarkable little girl, check out this middle grade novel. A brave young girl uses ancient magic to combat a supernatural being and save the island where she lives.
M.R. Carey's The Girl with All the Gifts. And because there is no end to gifted young girls in literature, you can also pick up this buzzy book.
Guadalupe Garcia McCall's Summer of the Mariposas. Moving back to that popular trope wherein a group of young friends set off on an adventure and encounter magic… McCall's YA book is definitely worth picking up. Instead of young, male friends, we are presented with five sisters. But the horror and the suspense and an abundance of the supernatural are the same.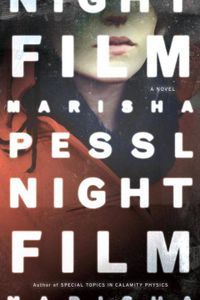 Marisha Pessl's Night Film. One of the great pleasures to be found in watching Stranger Things is the way in which one can so easily spot the many cultural touchstones of one's childhood. Night Film similarly delights with with a plot that effortlessly combines horror and cult cinema.
Paul Tremblay's Disappearance at Devil's Rock. Shout-out to Winona Ryder for graduating from '80s-era goth misfit to '80s-inspired mom on the edge of insanity. To honor this transformation, I present Tremblay's most recent book, which features a mother whose son goes missing, and who is forced to grapple with both the inadequacy of the police department and the possibility that her son is haunting her.
Stephen King's… everything? When the chapter headings for each episode of Stranger Things flashed across the screen, I was reminded instantly of the section headers in every single Stephen King book. And in fact, the show is rife with King references. The book that seems to have the most elements in common with the show is It, for its group of young boys who must band together to fight an unknown evil, and for its own brand of cultural nostalgia (albeit for a different era). But I can also see shades of "The Body," The Stand, Carrie, and Firestarter.
This show feels like a mix of everything I ever loved growing up, including books, films, and music. Aside from a plea for more book suggestions from you guys, I suppose all I can ask for is another season.