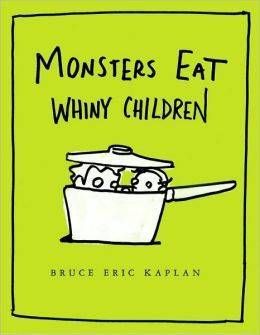 Welcome, royal baby! Go on, take a breath, enjoy this new world you've entered before you learn what it means to be third in line to a role shaped by centuries of noble tradition. (Or not.)
Passed your Apgar test? Good. Your lessons begin now.
Let's talk about books. I suspect you'll get quite a few of those as baby presents, but I doubt they'll be the sort you can chew up and toss all over the nursery and take to bed with you. And someone else can draw up the kind of reading lists your ancestors have been subjected to for generations.
For now — say, until you learn to read words like "Her Majesty the Queen" all by yourself — here are a few books your parents might find themselves reading to you. (Hint: Vary your selections. If you ask for The Butter Battle Book at every naptime and bedtime, don't be surprised if it somehow "disappears" to another castle.)
The Little Red Hen, by Jerry Pinkney. Royal baby, you have just joined a family with a built-in sense of Duty. (Well, most of them.) Chances are, no one's going to let you get away with pulling a LRH and leaving all the ungrateful animals without any bread, but if the adults can enjoy an escapist fantasy or two, why can't you? Also, Jerry Pinkney's illustrations are one of the United States' most important exports, so you might as well learn that straight off.
The Friendly Beasts, by Tomie dePaola. When you (eventually) inherit your great-grandmother's crown, you'll be head of a country, and also head of a church. You'll no doubt end up with some lovely editions of the Book of Common Prayer in your collection, but it will be a few years before you can understand the catechism. This is a little more on your level, plus it's part of your heritage — dePaola goes back to an Old English carol for his text here.
Caps for Sale, by Esphyr Slobodkina. Ask your cousins Beatrice and Eugenie to read this one to you.
The Butter Battle Book, by Dr. Seuss. Like I said, don't ask for this one at every storytime. Give your parents credit for being able to make their way through its tongue-twisters ("I'll butter-side-up you to small smithereens!"). And know that even though you're not going to have any actual control over your country's foreign policy, this book will at least help you to understand it.
Dracula, by Little Master Stoker (and also by Jennifer Adams, if we're giving full credit). Reading is important, but so are numbers, and this adaptation of an English classic is a good primer on those fundamental digits. And when you start learning about your family's scandals over the years, at least you can take comfort in knowing that none of them turned out to be vampires.
Press Here, by Hervé Tullet. Baby, you're going to grow up in a world full of amazing electronics, digital media, and interactivity of all sorts. Which is awesome. You're not going to hear me inveigling against the iPad. But for variety, every once in a while, have your fun with a book like this one, where your imagination is just as important as the pictures.
Monsters Eat Whiny Children, by Bruce Eric Kaplan. You're royal. We get it. But that doesn't mean we're going to let you get away with everything. If Daddy's hair starts to turn gray, or if you notice the nanny gritting her teeth every time she steps into the nursery, it might be time to reread this one, and to share it with baby A-listers all over the world. We'll all thank you for it.
____________________________
Sign up for our newsletter to have the best of Book Riot delivered straight to your inbox every two weeks. No spam. We promise.

To keep up with Book Riot on a daily basis, follow us on Twitter, like us on Facebook, , and subscribe to the Book Riot podcast in iTunes or via RSS. So much bookish goodness–all day, every day.