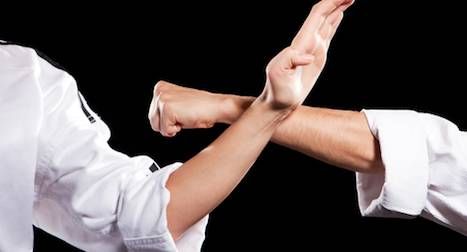 A Poetry Beef Unmasked The Mysterious Poet Atticus: Critical Linking, October 8
Sponsored by Fierce Reads and Renegades by Marissa Meyer.
---
This was revealing in another way, too. For five years now Atticus had teased at his identity: masked photos that nonetheless hinted at his physique, chiseled jawline and windswept blond hair; allusions to his love for whiskey, motorcycles and F. Scott Fitzgerald; that sort of thing. Yost, in his trollish way, showed that he understood something essential about Atticus and his appeal. The way to break the spell was first to show the actual man behind the poetry.
A poetry beef seems fitting in this year 2018.
---
Horror exists as a genre primarily to reflect the ugly and the despicable parts of our world back at us through a funhouse lens that makes the trauma digestible. Most fans of horror know this and will tell you so; Frankenstein is about the terrifying possibilities that science and technology might visit on us; Invasion of the Body Snatchers told the story of what happened to a world beset by McCarthyism and Cold War anxieties; Get Out has shown us how the racism of white liberals is every bit as menacing as its more vitriolic counterpart. Some of these lessons are cautionary, which explains all the teenaged kids making bad spring break choices. But some of these lessons are simply mirror images of terrors we know all too well—like a girl telling someone that she isn't comfortable, and being told in response that she's the worst kind of downer for daring to admit it.
They all would have lived if they'd just listened to the woman.
---
Graeme Hawley is head of the National Library's general collections — but he gives me a breakneck tour more like Willy Wonka whizzing around his Chocolate Factory. And there's a lot to cover with 120 miles of shelving for the 27 million items of text — including 15 million books, two million maps and 10 million manuscripts — that have been gathered over the centuries. That includes everything from special edition Harry Potter picture books to Mary Queen of Scots' last letter — written six hours before her execution in 1567.
Take a break and enjoy this lovely tour of the National Library of Scotland which houses every book published in the UK—I know, right?!