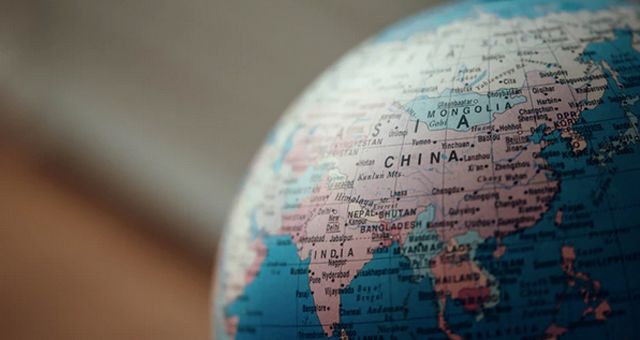 This content contains affiliate links. When you buy through these links, we may earn an affiliate commission.
I'm on track to read 200 books in 2019. Wild, right? That's just a tremendous number of books, and thanks to my trusty reading log I have a bunch of statistics to analyze my reading habits. For the last few years, I have been working to make my reading more diverse and inclusive. 31% of the books I read this year were by people of color; 72% were by female authors. Progress, for sure. But I was struck this year by a notable gap in my reading life: works in translation.
When I was trying to write my piece on the 50 must-reads of Slavic literature in late 2018, I started to get frustrated. Many of the must-reads of these Slavic countries were not translated into English, or not widely available. I had a similar issue in early 2019 when I was investigating what books to read in Mexico by Mexican authors—I ended up with a great list, but in the process of researching, I hit a few roadblocks.
It put things into perspective. I was already attempting to be a more global reader, to read more books from outside of the U.S. and UK. But if there were so many books out there from other countries—from classics to books by their contemporary literary stars—that were not even translated into English, then I was starting from even further behind than I had thought.
So this year, I've vowed to read many more of the ones out there that are translated. I have to better appreciate the books that are out there, and I hope that I can contribute even a small bit to encouraging the translations of more works from outside of the U.S. I'm hoping to make it so that at least 10% of my reads in 2020 are books in translation—which translates to diving into 20 translated books. Here are eight of the books high on my to-read list.
This is one of the authors I discovered on my search for books to read while I was in Mexico, and it's already nestled happily into my to-read shelf. Herrera is a political scientist, editor, and contemporary Mexican author, and this is his first novel that appeared in English. Herrera writes of young Makina, a woman who comes to the United States from Mexico with two secret messages: one from her mother, and one from the Mexican underworld. Both messages are meant for her brother.
Main character Antonio Yammara investigates a friend's murder that continues to haunt him. After reading an article about a hippo who escaped a zoo owned by Pablo Escobar, he is transported back to when the war between the Medellín cartel and the government was playing out violently in Colombia.
Qarmout is an author, journalist, and women's right campaigner who grew up in a Syrian refugee camp and now lives in Gaza. This book contains 14 short stories that capture what it means to be a woman in Palestine today—writing of prejudice and conflict, young orphaned children, and more, all revolving around the domestic struggle of living in this country.
Fever Dream by Samanta Schweblin, translated by Megan McDowell
In this novel, Schweblin writes of a young dying woman named Amanda and a boy named David who come together to bring the reader a haunting tale about the power and the desperation of family, all with an otherworldly and creeping tone that keeps the reader unsettled and anxious for more.
Man Tiger by Eka Kurniawan, translated by Labodalih Sembiring
Kurniawan tells the story of Margio, a man who has a female white tiger within himself. Around this supernatural creature, two interlinked families betray and attack. Kurniawan is from Indonesia; he has been compared to Salman Rushdie and Gabriel García Márquez; and he is known also for his book Beauty is a Wound.
Flights by Olga Tokarczuk, translated by Jennifer Croft
Of course Tokarczuk's newest, Drive Your Plow Over the Bones of the Dead, is also on my list; but the book by the 2018 winner of the Nobel Prize for Literature that is on my to-read shelf is Flights, winner of the Man Booker International Prize, a book of short stories about travel, time, and exploration, about what it means to be a body in motion. I can't wait to dig into this paperback and finally read something by this incredible Polish author.
Our Lady of the Nile by Scholastique Mukasonga, translated by Melanie L. Mauthner
In Mukasonga's first novel, she writes of a school on the Nile for young girls, where they are sheltered from the dangers of the world, destined to become the female elite of their country. In the midst of the rainy season, this school becomes a suffocating and fascinating microcosm of 1970s Rwanda.
The Time In Between by María Dueñas, translated by Daniel Hahn
I'm traveling to Spain this March, and when I was exploring books to read while I was there, I discovered the work of the incredible María Dueñas. Her debut novel of espionage threw her into the spotlight in 2009. The book focuses on Sira Quiroga, a woman abandoned in Morocco by a lover, who becomes a fashion designer; and in the midst of a war, she begins to pass information about the Nazis to the British through a code in the hems of her creations.
---
For more recommendations for books in translation, check out Book Riot's list of 50 must-read short books in translation, or its list of Fall 2019 new releases in translation.