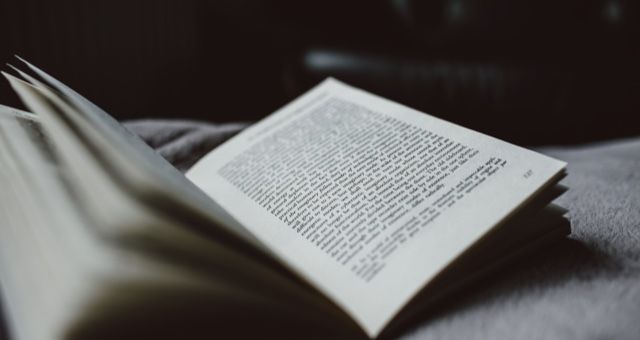 In Translation
A New Literary Prize, Where People Who are Imprisoned Are Judges
In France, literary juries hand out more than 2,000 prizes each year.
Paris-based literary journalist Olivia Snaije has reported on many of them. But the new Prix Monte-Cristo, she says, is different. Here, the judges are chosen from among people who are detainees in Europe's largest prison, Fleury-Mérogis.
The Prix Monte-Cristo jury starts with a practical class (which perhaps should happen with more literary juries). Then jury members choose an eight-book longlist. At the end, they confer an award.
Dressing up Detention?
This isn't the only literary prize with a prison focus, accidental or otherwise. Detained asylum seeker Behrouz Boochani recently won Australia's richest literary prize. PEN America runs an annual prison writing contest for people experiencing incarceration. Certainly, prisoners should have access to lit prizes (as they should have access, for instance, to the vote). But when mass incarceration creates a different world of socio-economic exclusion, it's hard not to feel a little queasy about lit-award ceremonies.
Yet Snaije said, in a back-and-forth over Twitter, that the jury members "were extraordinarily excited about the project[.]" She added that "they loved reading and learning to read, the president of the jury is Colombian and had read all of Garcia Marquez in high school and now was discovering contemporary French literature. The teacher was amazing too."
On the Theme of Confinement
The literary prize was founded by author-translator Michèle Gazier, publicist Roxane Defer, and author-editor Maëlle Guillaud. Jurors choose an eight-book longlist from among books written by "a French or Francophone author." Books must be "on the theme of confinement, and not necessarily pertaining to incarceration."
The winner receives the award at the prison and autographs a copy of the winning book for each juror.
Snaije said that it was particularly important "that the author can come to the prison to be awarded the prize."
This year, she reported, prize-winning authors Émilie de Turckheim and Daniel Pennac both visited the imprisoned jury. Gazier also announced that next year's patron of the Prix Monte-Cristo will be Morocco-born author Tahar Ben Jelloun, who was imprisoned in the 1960s and also wrote about prison in This Blinding Absence of Light.