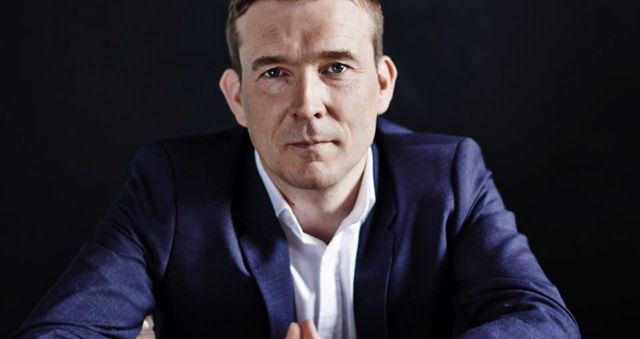 Critical Linking
A New David Mitchell Novel is Coming at Last: Critical Linking, September 27, 2019
Critical Linking is a daily roundup of the most interesting bookish links from around the web, sponsored by What They Meant for Evil by Rebecca Deng published by FaithWords, an imprint of Hachette Book Group.

---
"'Songs (mostly) use language, but music plugs directly into something below or above language. Can a novel made of words (and not fitted with built-in speakers or Bluetooth) explore the wordless mysteries of music, and music's impact on people and the world? How?' Mitchell asked. 'Is it possible to dance about architecture after all? Utopia Avenue is my rather hefty stab at an answer.'"
New David Mitchell? Yes, please and thank you.
---
"Owning a bookstore of their own, Link said, is something they've been considering for a while. 'Years ago, in Northampton, we made an offer on a used bookstore,' she said. 'We actually thought it was unlikely that we would be able to afford to start or take over a bookstore. But last year I got a MacArthur Grant, and when we were talking about different things we could do with some of that money, White Square Books came up for sale.'"
Kelly Link will open this store, then there's Jenny Lawson's space in San Antonio. Yep, adding to the bookish bucket list.
---
"In one such poignant story, circulating on Twitter, a Roman woman named Terentia carved into the limestone facing of the Great Pyramid sometime around 120 AD a touching poem for her brother, who had just recently died. As told by medievalist, linguist, and Senior Editor at History Today Dr. Kate Wiles, the poem might have been lost to the ages had it not been discovered by German pilgrim Wilhelm von Boldensele in 1335."
When inspirations strikes, you've got to make art! Even if it's on a pyramid.