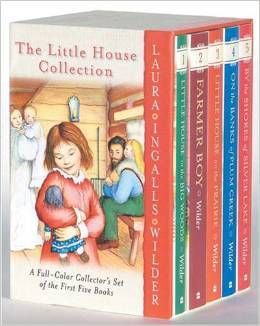 We here at Panels are taking some much needed time off; in the meantime, we're revisiting some favorite old posts from the last 6 months! We'll see you back on January 11 with all new posts for your enjoyment.
This post originally ran on July 17, 2015.
_______________
Eid Mubarak, readers! For most Muslims, today marks the end of Ramadan – an Islamic month – which is roughly 30 days of fasting, and Muslims are expected to not consume food or drink from sunrise to sunset. Eid al-Fitr is a celebration of the end of Ramadan, and marks the start of a new Islamic month: Shawwal. I thought it would be great to celebrate alongside some fellow Muslims in comics to mark the occassion on Panels. I hope you all join in on the festivities, and if you happen to see a Muslim today, greet them with Eid Mubarak. Now onwards!
Qahera: The Superhero
Qahera is a webcomic about a Muslim female superhero who fights misogyny, and Islamophobia. She's created by a Muslim Egyptian woman, and it's a great read.
Shahara Hasan from Bodies (Vertigo)
Shahara Hasan is a character in a limited Vertigo series called Bodies by Si Spenser, Meghan Hetrick, Dean Ormston, Tula Lotay, and Phil Winslade. She's a Detective Sergeant who's one of four detectives across four time periods trying to solve a murder. She tries to balance her faith, her duty, being a Muslim, and identifying as British which sounds like an interesting read. It's a comic I definitely want to check out.
Nadimah & Qadir from Batgirl (DC Comics)
I LOVE the current run of Batgirl with Cameron Stewart, Brendan Fletcher, and Babs Tarr, and what makes the run especially delightful is the introduction of Nadimah and Qadir in Batgirl #36. Nadimah is a Muslim woman who becomes Barbara's research assistant, and Qadir is her tech wizard brother who aids Batgirl in her crime fighting from time to time. The inclusion of these characters in Batgirls's supporting cast makes me so happy, and Babs Tarr, of course, draws an enviable Nadimah whose hijabi style is on point.
Meet The Somalis (Open Society Foundations)
I recently found out about this comic through Cherokee Seebalack's Five Comics About Immigrants Nigel Farage Needs To Read. The last time I saw Somalis like myself depicted in comics was a multiple panel cameo in the Batman: No Man's Land event so it was a surprise to see more Somalis. Unlike No Man's Land, Meet The Somalis is a collection of stories about real life Somalis who discuss their experiences across Europe as immigrants. Most, if not all, of the Somalis featured are Muslims, and it's definitely a read worth checking out. The stories were told to Benjamin Dix, and drawn by Lindsay Pollock.
Sooraya Qadir aka Dust (Marvel Comics)
Sooraya Qadir is an Afghani Muslim mutant known as Dust with the ability to become sand, and she is a member of the X-Men. I'm not familiar with her as a character but for a long time, she seemed to be one of the go-to muslim characters people brought up before Kamala Khan.
The 99 (Teshkeel Comics)
The 99 are a group of 99 people – ranging from kids to adults – across the globe who possess the mystical Noor Stones that gives them superpowers, and are led by Doctor Ramzi Razem. 99 is a significant number since in Islam, Allah has 99 names that are translated as specific attributes like generosity, and wisdom, and the powers in this comic correspond with each of these attributes. The creator, Dr. Naif Al-Mutawa, has sadly been criticized and has been threatened with death in response to this comic. The reason for its creation was to "take back Islam" from radicals, and I think that's really great for young Muslim kids out there.
Kamala Khan aka Ms. Marvel (Marvel Comics)
Kamala Khan is the most well known Muslim in comics today as Ms. Marvel. I've been enjoying her series so far by G. Willow Wilson, Adrian Alphona, and Takeshi Miyazawa, and fellow Panelteer, Melody Schreiber, has written a great piece on the impact the comic has had on her. In the same issue that she discusses, that first scene with the imam of the mosque that Kamala attends, there was a particular panel during that talk that made me just…weep.
Islam, and being a Muslim is so beautifully depicted in this series that I was completely caught off guard by a narrative that wasn't about vilifying the religion. It was an opportunity to educate people on it, and I'm eternally grateful for that.
There are quite a few Muslim characters in comics that I haven't mention like DC Comics' Simon Baz (Green Lantern), and Bilal Asselah (Nightrunner), or Marvel's Faiza Hussain (Excalibur). I'm glad that more Muslim characters are being added to comics (especially mainstream superhero comics), and I hope to see more of them in the future.