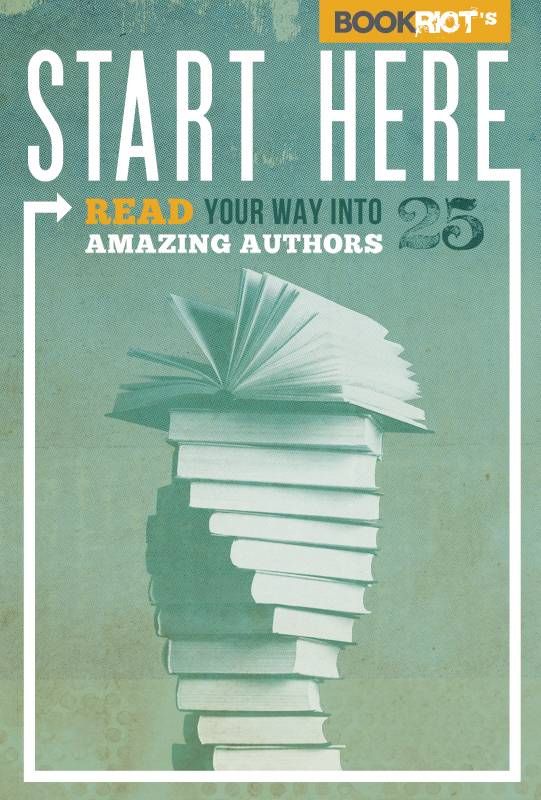 Nonfiction
What to Read When You Don't Know What to Read: A List of Books About Reading
This content contains affiliate links. When you buy through these links, we may earn an affiliate commission.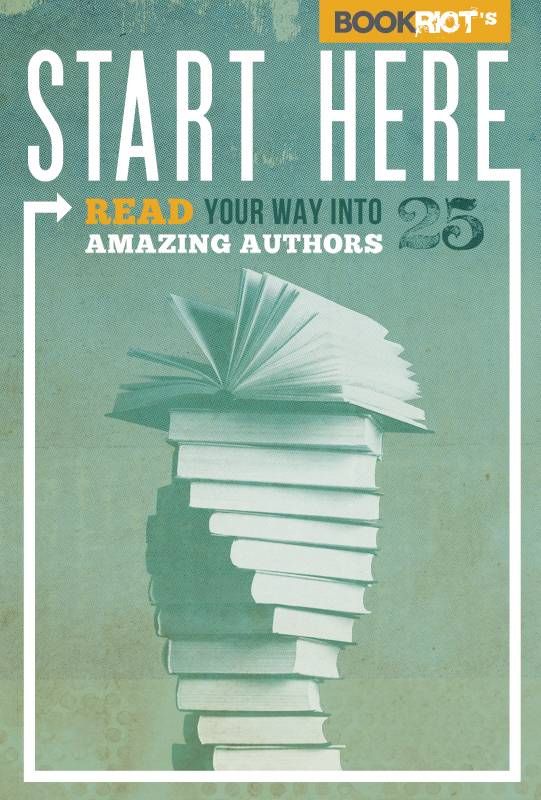 This installment of Riot Recommendation is sponsored by Book Riot's own Start Here: Read Your Way Into 25 Amazing Authors. Here's the book, in a nutshell:
There are so many fantastic authors and great books out there that sometimes it's hard to know where to begin. Start Here solves that problem; it tells you how to read your way into 25 amazing authors from a wide range of genres–from classics to contemporary fiction to comics.
Each chapter presents an author, explains why you might want to try them, and lays out a 3- or 4-book reading sequence designed to help you experience fully what they have to offer. It's a fun, accessible, and informative way to enrich your reading life.
It's available as an ebook in the usual places: Amazon, Barnes and Noble, the iBookstore, and if they're signed up with Kobo, your local independent bookstore. And it's just three bucks! (in the US at least.)
_________________________
Now that we've written a book about what to read and why, we're even more curious than usual about other books in the genre. So last week, we asked you to tell us about your favorite books about reading. Here's a round-up of the recommendations from Facebook, Twitter, and the comments section. Enjoy!
Why Read the Classics? by Italo Calvino
How to Read Literature Like a Professor by Thomas C. Foster
The Anatomy of Bibliomania by Holbrook Jackson
How Beautiful It Is: And How Easily It Can Be Broken by Daneil Mendelsohn
The New Lifetime Reading Plan by Clifton Fadiman and John S. Major
The Joy of Reading by Charles Van Doren
Ex Libris by Anne Fadiman
The Yellow-Lighted Bookshop by Lewis Buzbee
How to Read a Book by Mortimer J. Adler & Charles Van Doren
Leave Me Alone, I'm Reading by Maureen Corrigan
The Book on the Bookshelf by Henry Petroski
Bird by Bird by Anne Lamott
Let's Hear It for the Girls: 375 Great Books for Readers 2-14 by Erica Bauermeister and Holly Smith
Reading Like a Writer by Francise Prose
How to Read Better and Faster by Norman Lewis
A History of Reading by Alberto Manguel
The Dancing Mind by Toni Morrison
Nancy Pearl's Book Lust series
Letters to Alice: On First Reading Jane Austen by Fay Weldon
anything by Michael Dirda
Used and Rare by Lawrence and Nancy Goldstone
anything by Nicholas Basbanes
Booked to Die by John Dunning
Read This Next: 500 of the Best Books You'll Ever Read by Howard Mittelmark and Sandra Newman
How to Read and Why by Harold Bloom
Okay, hit us: what did we miss?