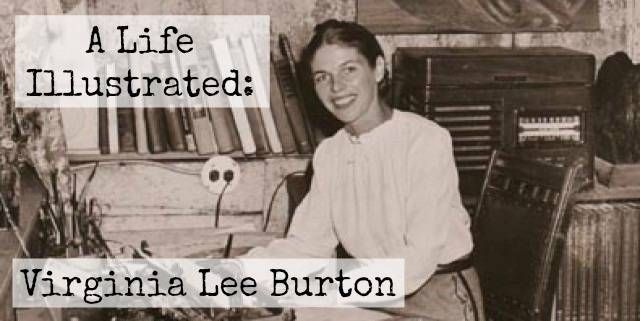 Children's
A Life Illustrated: Virginia Lee Burton
This content contains affiliate links. When you buy through these links, we may earn an affiliate commission.
As a book nerd, the minute you find out you're pregnant (after the complete meltdown that your husband has to talk you down from. No? What? Just me?), the first thing that pops into your panic-stricken brain is:
THINK OF ALL THE CHILDREN'S BOOKS WE CAN BUY!
So outside of "no, you can't name her Hawkeye Pierce" and "if she loves pink, you'll let her love pink" (both quotes from my husband), lots of nostalgic conversations about the books we loved as children took place.
And that's when we realized that two of our most beloved stories were written by the same woman: Mike Mulligan and His Steam Shovel (his) and The Little House (mine)… both by Virginia Lee Burton.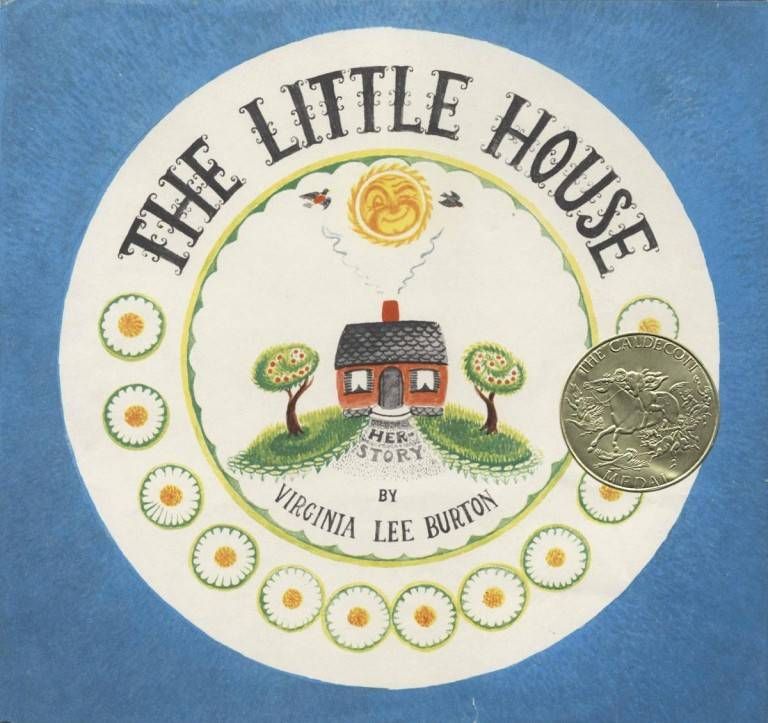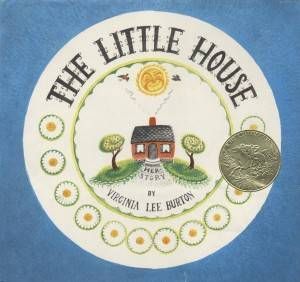 As I was reading The Little House (for the 3,012th time) to my daughter at bedtime the other night, it struck me how Burton's stories always seem to center around environmental issues, social awareness, and other adult themes. At that moment, I couldn't wait to throw the kid in bed, sing only one verse of Sweet Baby James and bust downstairs to hop on the magical Google machine and see if Virginia Lee Burton wrote any adult novels, and…
Yeah, turns out she didn't. But regardless, I was excited to learn more about a woman whose work played a prominent role in my childhood, the childhood of the man I love, and the childhood of the awesome little girl I'm trying not to mess up (too much).
Virginia Lee Burton (known to her parents as "Jinnee") was born in Newton Centre, Massachussetts to Lena Yates, a poet and artist from England who published children's books herself as Lena Dalkeith. Burton's father, Alfred E. Burton, was the very first Dean of Student Affairs at M.I.T. Virginia had an older sister, a younger brother and two half brothers from her father's first marriage.
After a move from the harsh New England winters to San Diego in an effort to improve her mother's health, Burton studied art and dance at the California School of Fine Arts in San Francisco. At 19, she moved to Boston to be closer to her father and sister. While there, she became a sketcher for the now-defunct Boston Evening Transcript.
Under George Demetrios at the Boston Museum School, she studied drawing. She and Demetrios fell in love and were married just a few short months later. Burton and Demetrios had two sons (Aristides and Michael).
In 1935, Virginia Lee Burton followed in her mother's footsteps and Choo Choo was published by Houghton Mifflin, showcasing both her writing and illustrating talents.
Mike Mulligan and His Steam Shovel was publised in 1939. Following the publication of Calico the Wonder Horse, or The Saga of Stewy Stinker, she won the Caldecott Medal for The Little House in 1943. From there, Houghton Mifflin released Katy and the Big Snow (1943), Maybelle the Cable Car (1952), and Life Story (1962).
The fascinating thing about Burton's work is how thoroughly involved she was in every single aspect. She wrote, illustrated and designed the typefaces that were used in each of her books. About her technique, Burton has said "My subject matter, with a few exceptions such as Calico, I draw directly from life, and I literally draw my books first and write down the text after. . . I pin the sketched pages in sequences on the walls of my studio so I can see the book as a whole. Then I make a rough dummy and then final drawings, and at last when I can put it off no longer, I type out the text and paste it in the dummy."
In 1968, Burton died of lung cancer at the age of 59. She may be gone, but her work is still in print and has been enjoyed by generations of readers. Without question, her talent endures. Unsurprisingly, my daughter has hundreds of books, but Mike Mulligan and The Little House are requested at no fewer than four out of seven bedtimes. And each time I read them, I continue to be touched by the sensitivity and complex nature of Burton's themes and the touching portrayals of her character's stories through her illustrations.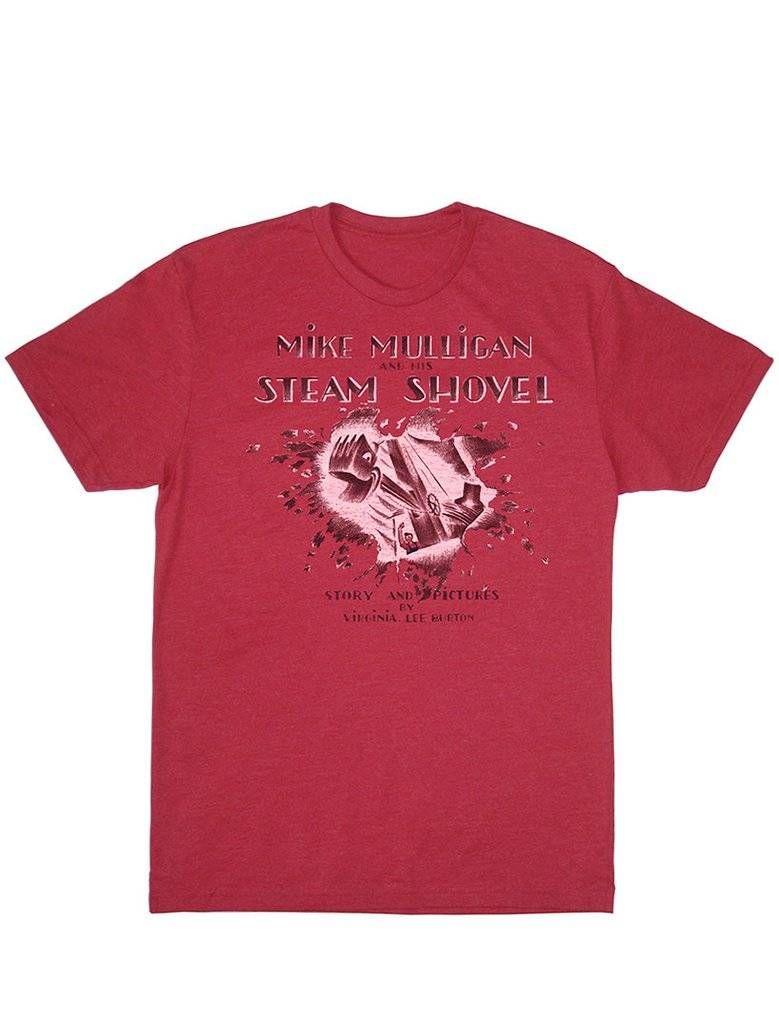 Also, my husband now proudly sports his Mike Mulligan and His Steam Shovel t-shirt purchased from the Book Riot Store! Getchu one!