News
A Gentleman in Moscow to Get TV Adaptation Starring Kenneth Branagh
This content contains affiliate links. When you buy through these links, we may earn an affiliate commission.
A Gentleman in Moscow, Amor Towles's best-selling 2016 novel, is going to be a TV series, and Kenneth Branagh has signed on to star in and produce the adaptation for Entertainment One TV. Though the series hasn't been picked up by any networks or platforms yet, I for one would watch the heck out of it.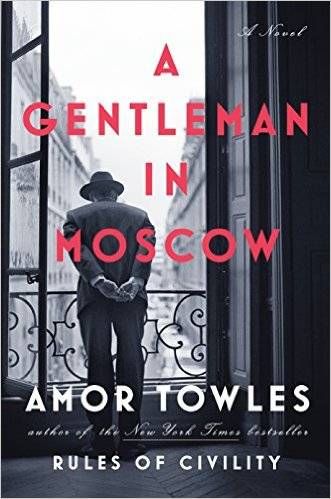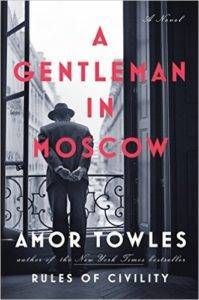 A Gentleman in Moscow is set in Moscow's famous Metropol Hotel after the Bolshevik Revolution. At the beginning of the novel, the main character, Count Alexander Rostov, is sentenced for his excesses as an "unrepentant aristocrat" to house arrest in the lavish Metropol where he already makes his home.
Through Rostov's witty, erudite, and increasingly empathetic eyes, the reader sees the changes Russia undergoes across the decades that follow the revolution. He befriends a little girl who grows into a woman. Time passes, things change, but for Rostov, the small world of the Metropol largely remains the same.
This book was one of my favorites of 2016. When I first read it, I blogged, "This book brims with nostalgia and reminds us that the measure of a life is not its great achievements but by the living of day to day. It made my heart ache in such a good way."
So I am more than excited to see A Gentleman in Moscow on screen. I'm doubly excited for Kenneth Branagh to play Rostov. If you recognize him from nothing else, you will certainly know this long-time Shakespearean actor as Gilderoy Lockhart in the movie adaptation of Harry Potter and the Chamber of Secrets. I can definitely see him as snobby-in-a-good-way Rostov, so I'm sure when this adaptation finds a home, Branagh will not disappoint.
Towles is just as down for this as I am. Earlier today, he tweeted:
I'm thrilled to announce that Kenneth Branagh has signed on to star in the TV adaptation of A GENTLEMAN IN MOSCOW to be directed by Tom Harper @tomharps. Up the stairs of the Metropol he'll go – two steps at a time, as has been his habit since the academy! pic.twitter.com/wBM3JmxvXc

— amor towles (@amortowles) April 3, 2018
Tom Harper, who directed Peaky Blinders, will direct this TV adaptation.