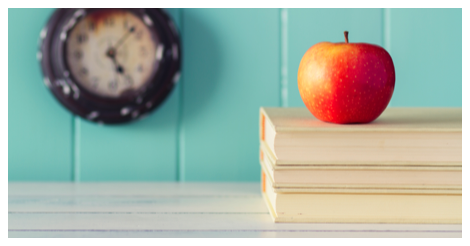 Nonfiction
A Four-Course Meal's Worth of Food Books
This content contains affiliate links. When you buy through these links, we may earn an affiliate commission.
It was seven years ago that I convinced a regional magazine to give me actual money to write an article about wine in New Jersey. At the time, I knew nothing about wine, and I had a garbage palate. But I certainly enjoyed drinking wine, and I thought it could be fun to write about the types of places at which you could enjoy a tasting, even if there were no vineyards nearby.
The editor I pitched took this small-scale idea and instead charged me with writing up the ULTIMATE NEW JERSEY WINE TOUR. My mission: visit every vineyard in New Jersey, plus the best wine shops, wine bars, and restaurant wine cellars.
Gulp. Okay.
What followed were several months' worth of day trips, long weekends away, and even several weeks during which my husband and I made wine with a group of complete strangers. My palate evolved. My wine collection grew. On one day, we even hit up seven wineries (the seventh of which stopped serving us because my husband was sooo drunk).
Good times, you guys. Good times.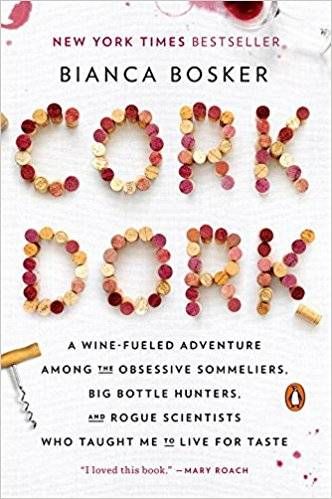 I was fondly remembering all of this the other night as I tore my way through Bianca Bosker's recently-published Cork Dork. A witty and entertaining piece of immersion journalism that takes readers through the world of sommeliers, wine snobs, and smell-obsessed scientists, it was more fun than I'd had with a book in at least a month. I myself hadn't done any food writing since that single wine article seven years go. But I certainly loved reading about food.
In fact, as I was reminiscing, it occurred to me that I've read so much food journalism, and so many culinary memoirs, that I could probably put together a list containing a whole meal's worth of food books.
So I did.
Soup/Salad
I don't eat a lot of leafy greens, as I'd rather be licking the bowl while baking Nutella pound cake or applesauce cake with salted caramel frosting, but Barbara Kingsolver's Animal Vegetable Miracle—her homage to the locavore movement—made me almost want to eat healthier. I've read the book three times now and, well, I sometimes think of making my own cheese or finding the time to bake bread from scratch.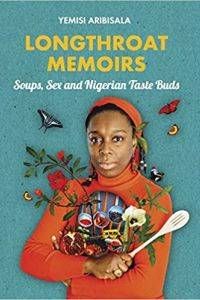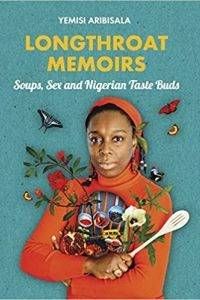 But let's be real here. If given the choice between soup and salad, I'll usually choose the soup. Which is why I'm eyeing Yemisi Aribisala's forthcoming Longthroat Memoirs, which contains essays on Nigerian food (and Nigerian life), including one on the cultural history of soup.
Appetizers
I tried to find a book that was all about clams oreganata, which is my favorite food of all time but, apparently, no one has written it yet. Perhaps it's time for me to reconnect with that editor… In the meantime, may I recommend Michael Paterniti's The Telling Room (a tale of love, betrayal, revenge, and the world's greatest piece of cheese) and Kristin Jackson's It's Not You, It's Brie (a tale of love, tradition, technique, and the world's greatest cheese pun). Cheese: the universally adored appetizer!
Main Course
The other year, I read Dana Goodyear's Anything That Moves, a fascinating look at food culture that highlighted the trend toward extreme ingredients. The book was highly entertaining and, if you enjoy food journalism, you should definitely pick it up.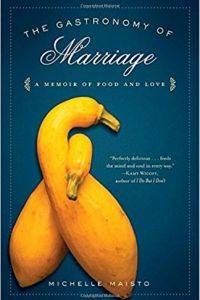 But let's be real. When it comes to main courses, I will always fall back on my old standby: Italian food. Was it the allure of running away to Europe that made me love Frances Mayes's Under the Tuscan Sun so damn much?
No!
Well, yes it was.
But part of the allure also came from the array of fantastic meals she described throughout her memoir.
And speaking of Italian food, I was charmed by Michelle Maisto's The Gastronomy of Marriage, a memoir in which she uses food as a vehicle to explore the dynamic that exists between partners from different cultures and upbringings.
Dessert
Oh look! It's my favorite course!
(Just kidding. Every course is my favorite course.)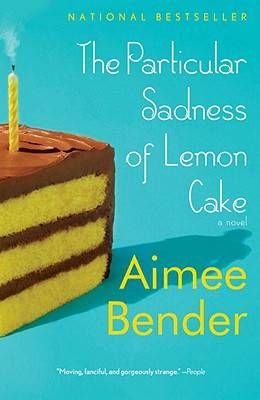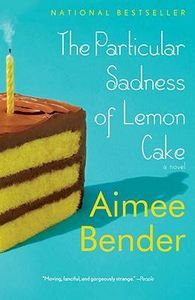 Because I love baking, I first have to mention Aimee Bender's The Particular Sadness of Lemon Cake, even though—within the context of the book—the aforementioned cake tastes like…well…sadness. Despite the role food plays in this playful novel, that cover always makes me so hungry.
Deeper than my love of baked goods, however, is my love of candy. Of the pure sugar variety. Candy buttons. Lucky Charms marshmallows. Cotton candy. You get the picture. While Steve Almond seems to prefer chocolate, I'm still quite fond of his book Candyfreak, for which he traveled to a number of candy-making factories.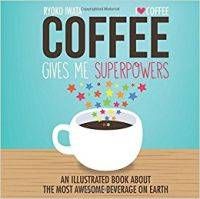 And paired with dessert (and breakfast, and all of life, for that matter), we must of course have coffee. For that, I present to you Ryoko Iwata's Coffee Gives Me Superpowers: An Illustrated Book about the Most Awesome Beverage on Earth. It sports a cover that makes my toddler say "Look at all the pretty stars," and that makes me say, "Look at all the pretty coffee."
Compliments to the Chef
I would feel remiss if I didn't give a nod to the ridiculous number of chef memoirs I've read. My favorite? Marcus Samuelsson's Yes, Chef, an account of a chef who spent years feeling like an outsider, but who established an identity for himself as someone who was skilled at creating and melding flavors that transcended cultural boundaries.