Lists
A Complementary Reading Guide for the Citizenship Exam
This content contains affiliate links. When you buy through these links, we may earn an affiliate commission.
A few months ago, I finally sat down to take the naturalization test to become a United States citizen. After ten years of being on a Green Card, I was ready to make it official and so was the United States. I sent off my application in December, had my biometrics taken and patiently waited to get the notice of my appointment with a USCIS officer.
In the meantime, I entertained myself by studying for the naturalization test. There are many requirements one needs to fulfill in order to be entered into the fold, like background checks and being a responsible taxpayer. Among the checklist is an oral exam. On the day of your appointment, the USCIS officer asks you a series of questions about the history, government and geography of the United States. Applicants must get at least 6 of out ten correct. When you get your fingerprints taken, months before the actual interview, you are given a handy study guide with 100 possible questions and their respective answers.
I flipped through the pages, remembering civics classes from my time at an Elementary school in Connecticut and patted myself on the back for being interested in politics. Most of the questions were things you may find in the basic version of Trivial Pursuit, like who wrote the Constitution and what states border Canada. It was a nice refresher course and, of course, several of the nation's greatest thinkers and writers were highlighted. Thomas Jefferson. Alexander Hamilton. Abraham Lincoln. Talented, intellectual powerhouses. But of course they only represent one side of history, the side that favors the voices of those already in power or those that have been sanctified by those in power. It got me thinking, who are some of the other figures that also forged this country and could serve as a complement to these historic figures? As an immigrant and a woman, I don't want to simply learn about history from the victors. I want to hear the voices of those who were also prominent in the country's past but are not the white dudes we all know by heart.
Here is a preliminary complimentary reading guide for my fellow immigrants and my future countrymen alike who may want to expand their vision of the Founding Fathers to include mothers, who already know about the nation builders and want to hear from those who aim to shatter certain assumptions.
Colonial Period and Independence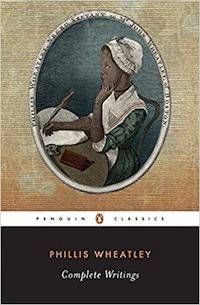 Complete Writings by Phillis Wheatley: Wheatley was a slave to a Boston family, who gained considerable fame when she published her first poem in 1767. Her lyrical output includes hymns, elegies, philosophical queries and more.
Letters by Abigail Adams: Adams had a firsthand seat for the American Revolution, seeing as her husband and family were very much involved in the independence movement. She corresponded with many of the prominent men and women of her time, including Martha Washington and Dolly Madison, and was considered an astute political adviser and analyst.
1800s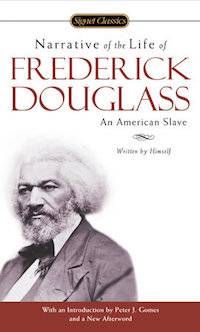 Narrative of the Life of Frederick Douglass, an American Slave by Frederick Douglass: In his autobiography, Douglass describes his birth in a plantation, his childhood education, the abuse and exploitation he suffered as a teen and his escape to the North, where he finally found freedom.
Narrative of Sojourner Truth by Sojourner Truth: Born a slave and emancipated thanks to state law, Truth spent her adulthood as an orator fighting for both abolition and women's rights.
1900s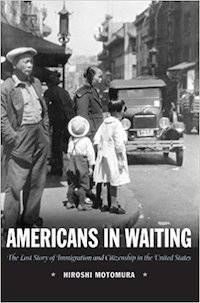 Americans in Waiting: The Lost Story of Immigration and Citizenship in the United States by Hiroshi Motomura: This non-fiction volume looks at the last 150 years in immigration law, to show that the legal concepts of immigration and immigrant have been in a constant state of flux in the United States.
Tomorrow Is Now by Eleanor Roosevelt: Published in 1963, it's a riveting and engrossing essay by one of the most memorable First Ladies. Roosevelt's manifesto is a plea to her fellow countrymen to shed fear and anger in favor of civil rights and equality for al.
March by John Lewis: This exquisite graphic novel gives an inside look of the Civil Rights Movement through the life of Congressman John Lewis.
Current Leaders of Note
My Beloved World by Sonia Sotomayor: The autobiography of the first Hispanic appointed to the Supreme Court is a story of resilience, determination and the struggles underprivileged communities go through in their attempt to overcome their own limitations.
My Own Words by Ruth Bader Ginsberg: One of the few women to be a Supreme Court Justice, this volume is a great way to learn more about the Original R.B.G as well as the process and importance of the Justice System in granting or withholding citizen's rights.
Save