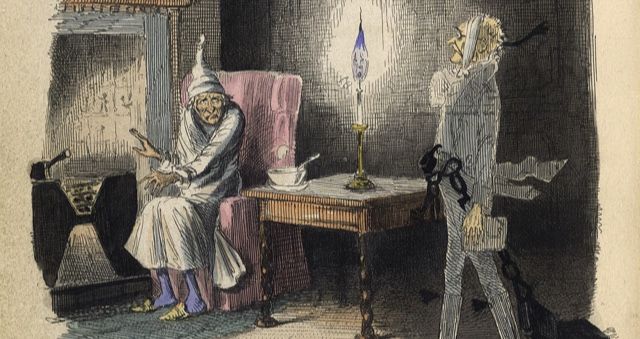 Fiction
6 A CHRISTMAS CAROL Retellings Reimagining the Classic Ghost Story
This content contains affiliate links. When you buy through these links, we may earn an affiliate commission.
A Christmas Carol by Charles Dickens has been a classic part of the holiday season since its publication in 1843. Originally part of the Victorian tradition to share ghost stories at Christmastime, the tale of Ebenezer Scrooge's redemption has become the backbone of numerous other holiday classics. The numerous film versions, featuring stars from the Muppets to Susan Lucci to Guy Pearce, continue to resonate with modern audiences.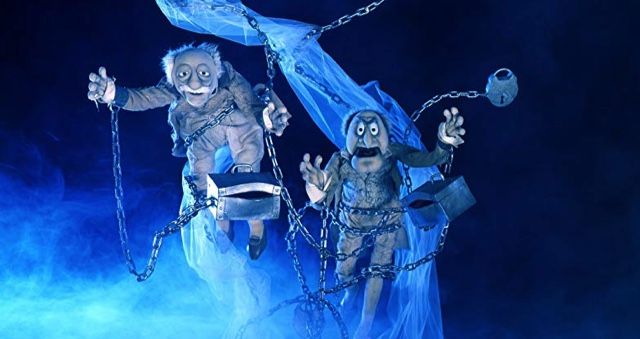 What is it about A Christmas Carol that continues to captivate audiences? Part is its memorable cadre of characters: Scrooge himself, Tiny Tim, all of those weird and wonderful ghosts. Another ongoing appeal is its suggestion that nobody is beyond hope; that perhaps, with a reminder of who we used to be and a warning of how we might turn out, anyone is capable of redemption. The themes of this story can be seen in other holiday classics like It's A Wonderful Life, Miracle on 34th Street, and the recent film Last Christmas. Something about winter and the holiday season seems to bring about personal introspection, and in these stories, the opportunity for positive change.
These A Christmas Carol retellings are all directly inspired by Dickens's original book, and their variety of settings and character types help to prove that this story of festively-times redemption can work in a variety of contexts:
The first ghost that visits Scrooge is his old friend Marley, who never reformed his own miserly ways. This prequel imagines the lifelong friendship between Scrooge and Marley, with the latter as its protagonist. This A Christmas Carol retelling tracks Marley's life from boyhood to adulthood, and how a youthful rivalry with Scrooge sets the stage for Marley's ghostly return.
In another prequel, this story tracks both Jacob Marley and his sister Clara. Growing up in poverty, Jacob is determined to turn their fortunes…no matter what. But Clara refuses to give up on him, and may be the only one able to warn him of what might happen if he refuses to let love and kindness into his heart.
Hanukkah, Shmanukkah! by by Esmé Raji Codell, illustrated by LeUyem Pham
This picture book puts a Jewish spin on the classic story. Old Scroogemacher is visited by three Rabbis who each teach him how to be a mensch by showing him the importance of a world view of generosity, an appreciation of those who came before, and those who continue to struggle.
This YA novel reimagines Scrooge as Holly, an undead 17-year-old. She, too, was visited by three ghosts who tried to show her the error of her ways…but she didn't listen. And then she died. So now, three years later, she's the new Ghost of Christmas Past, sent to save another miserly grouch. Yet, she's also frozen at 17 while her family and friends go on without her. But this year, everything is about to change…
Drawn from the real-life events that led to Dickens to write A Christmas Carol, this historical fiction novel finds Dickens himself in the Scrooge role. While out walking to clear his mind, he meets a mysterious woman who propels him on a Scrooge-like journey that tests everything he believes about generosity, friendship, ambition, and love.
This story puts an East Indian spin on the story, as moneylender Salaram Baiman is visited by the Goddess Laxmi, the patron saint of Diwali, and others who guide him away from his self-absorption and to transform his view of the world and of himself.
---
When you've read these A Christmas Carol retellings, find more festive reads in our archives for books about Christmas, Hanukkah, and Diwali!