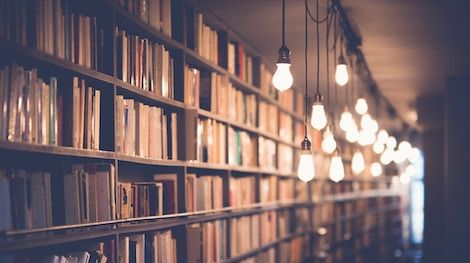 Critical Linking
A British Indie Bookstore Owner Holds Barnes & Nobles' Fate In His Hands: Critical Linking, July 25th, 2019
Critical Linking, a daily roundup of the most interesting bookish links from around the web is sponsored by Libro.FM.
---
"Despite his small-business bona fides, Daunt has in the past decade emerged as an unlikely savior for big-box bookstores, first overseeing the revival of Waterstones, a UK chain with close to 300 branches, and now at Barnes & Noble. His turnaround strategy is centered on a simple premise: In a world where Amazon offers unbeatable convenience and prices, big book chains will only survive if they act more like independents."
I'll be interested to see how this goes. As an indie bookseller myself, I've always felt the survival of big-box stores is important to the larger bookish eco-system.
---
"Sometimes bits and pieces whirl and flutter in your mind for a long time before they settle in and form a pattern," Lowry tells EW. "In this case, it was my early childhood in Hawaii, my early adolescence in Japan, and my connections to both Pearl Harbor and Hiroshima; they were all pieces of a puzzle that wanted to be put together. That it took this form surprised me. But it wanted to be told in this way."
The deeply personal On the Horizon will be written in verse and is sure to move and inspire.
---
"Worlds of Ursula K. Le Guin tells the "intimate coming-of-age story of the Portland, OR, housewife and mother of three who forever transformed American literature by bringing science fiction into the literary mainstream." Notoriously private, the personal and professional life of the author is revealed through interviews with her, family, friends, and authors she influenced, including Margaret Atwood."
Even if you've never read Ursula K. Le Guin, the scope of her pioneering legacy is real and this film probs worth watching.