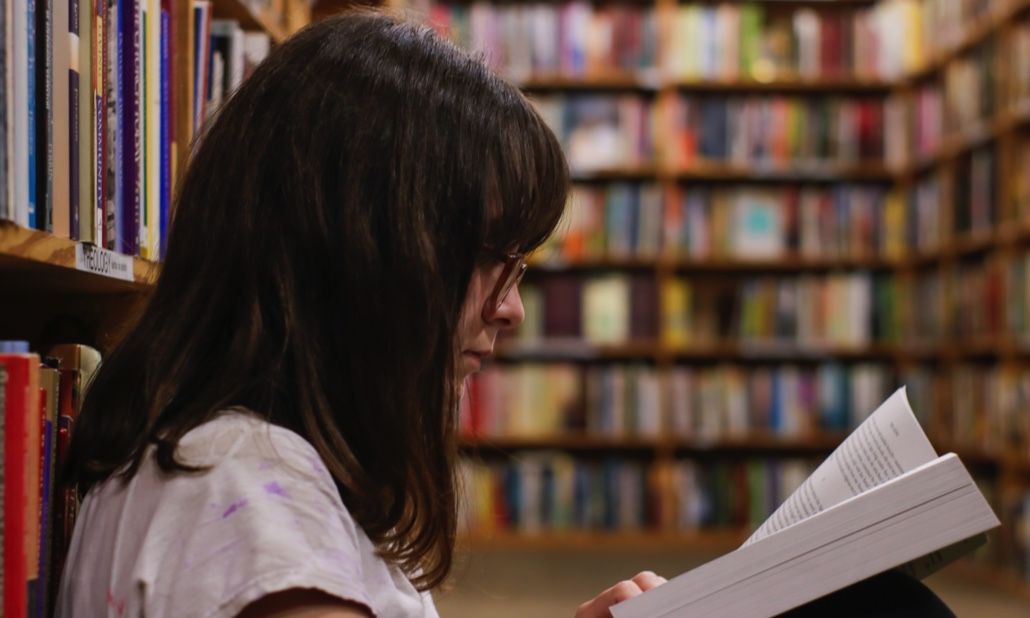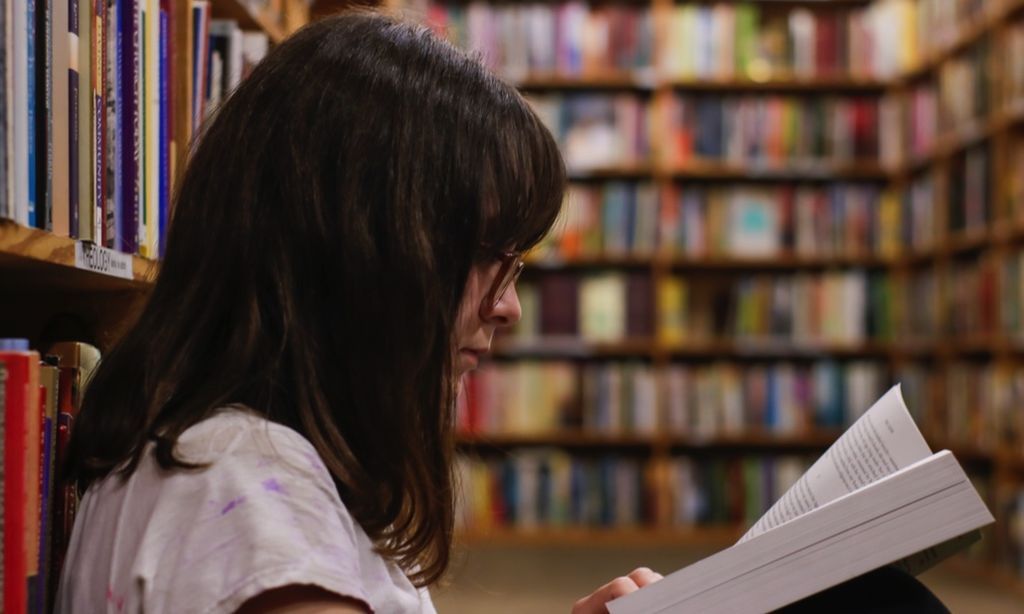 This content contains affiliate links. When you buy through these links, we may earn an affiliate commission.
I recently turned 28 and was at home at my mom's for the week, which means I was at home with my childhood books! I spent a little time reflecting on what books I was reading at age 8 (for those counting, that's 20 years ago) and age 18 (10 years ago). It brought back loads of bookish nostalgia and I thought you'd enjoy this '90s kid's trip down memory lane.
Books I Was Reading at Age 8 (1999)
The Harry Potter Series by J.K. Rowling
The Harry Potter series is obviously at the top of this list. But specifically, I would have been reading Harry Potter and the Prisoner of Azkaban at this age. And reading it again, and again, and again.
I remember so specifically being obsessed with this book. It is the story of 10-year-old Bud ("not Buddy") and it takes place in Flint, Michigan, during the Great Depression. Bud goes off in search of his father, who his mother never talked about. He hits the road with just a suitcase, and it's a great historical fiction coming-of-age adventure story. It won the Newberry Medal that year, and I remember reading the whole Newbery reading list (given to me by my librarian) because I love reading goals and know how to have fun.
The Amelia's notebook series was a series of books that were Amelia's journals. Marissa Moss writes and illustrates them. The notebooks feel like a kid's diary, and oh my, how I was obsessed with them.
Books I Was Reading at Age 18 (2009)
Though it came out a few years earlier, I distinctly remember reading Never Let Me Go the summer I graduated from high school. This is the coming-of-age story of three boarding school friends—Kathy, Ruth, and Tommy—who leave Hailsham school to find out the school that taught them so much, hardly prepared them for the outside world at all.
The summer I graduated high school I went through a massive phase of reading classics. I was so swept up the first time I read The Great Gatsby. That summer, I became so obsessed with jazz age New York City, and anything 1920s. I ended up reading this book every summer in between my years of college. There's that scene early on where the Buchanans and crew are sitting around in the parlor bemoaning how hot it is that just zaps me right back to these summers for that reason.
I remember buying my copy of Pride and Prejudice at a library used book sale. I fell in love with Elizabeth Bennet's wit, with the love-clash relationship between she and Mr. Darcy, and all the regency era goodness.
Books I'm Loving This Year at Age 28 (2019)
I adore Sally Rooney—you all have heard me gush enthusiastically about in the Book Riot Best Books of 2019 So Far list, so it's no surprise her next novel made this list. This is a love story about normal people with an inexplicable connection. Sally Rooney's prose is sparse and punch. I connect with her style so much, and will read anything she puts out.
Lost Children Archives is about two historians (a married couple) who do documentary research with sound, interviews, photographs, and other mediums. One is researching the Apaches and the other contemporary immigration. This is a story of people who get erased from white America's narrative. Luiselli's writing is beautiful.
In my opinion, this book is a masterpiece, and I am not usually a dystopic fiction person—I think that's why I didn't read it until this year. It's all about the value of art, culture and history in society, even when the world has seemingly crumbled, as the novel says several times—"Because survival is insufficient." As a writer and a lifelong lover of art and culture, this book really tugged at my heartstrings.
---
This was so fun, I may have to make it a new birthday tradition! I would love to hear what books you were loving one, two, even three decades ago!