Lists
A Bookish Look at Soon-To-Be-Publisher Johnny Depp's Career
It probably would not surprise a lot of people if it were announced that Johnny Depp were writing a novel (he doesn't seem the memoir type), but the news that he now has his own imprint at Harper Collins was a bit of surprise. Other than writing the forward to Gonzo: Photographs by Hunter S. Thompson, he does not seem to have any practical experience in the book business. He does have a lot of fictional experience to draw from, however, ranging from roles in book-to-movie adaptations to playing authors at every stage in their careers. Here's a look at the bookish side of Depp's acting career.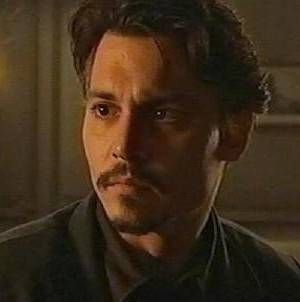 The Ninth Gate
In 1999's The Ninth Gate, Depp plays Dean Corso, a rare book dealer. He's hired to authenticate a copy of The Nine Gates of the Kingdom of Heaven (a fictional book). To do so, he travels across Europe to compare it to known copies of the book. Even as his quest becomes increasingly dangerous, he keeps on, motivated by greed. The movie has a very dark vibe that was not nearly as prominent in the novel that inspired it, The Club Dumas by Arturo Perez Reverte. The film was co-written and directed by Roman Polanski, which might have had something to do with that.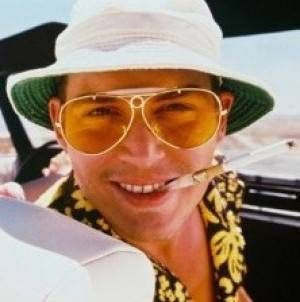 Hunter S. Thompson
Depp has starred in two films based on the writing of Hunter S. Thompson. The first, the pseudo-biographical Fear and Loathing in Las Vegas, featured Depp as Raoul Duke, Thompson's alter-ego. Later, he would star as Paul Kemp, an author who can't sell a book and takes a job with a newspaper in San Juan, in an adaptation of Thompson's novel The Rum Diary. Both films fell short of being successful, but Depp paid was able to pay homage to whom he had formed a close personal bond. He traveled with Thompson on a book tour, serving as his road manager, and, reportedly paid for the majority of Thompson's memorial service.
Finding Neverland
Depp starred at J.M. Barrie in this 2004 film, which focuses almost exclusively on the people and events that inspired the creation of Peter Pan. Barrie had yet to find commercial success when he met the Llewelyn Davies family in the park. His relationship with the boys inspired his play Peter Pan, or The Boy Who Wouldn't Grow Up. He lends both emotional and financial support to the family, and ends up adopting the boys when their mother dies. The film takes some license, as they often do. Depp, however, perfectly captures Barrie's innocence and his creative process. His performance even earned him an Oscar nomination.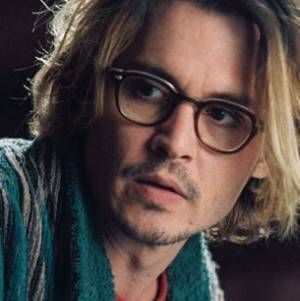 Secret Window
Also in 2004, Depp starred in Secret Window, a film based on the Stephen King short story, "Secret Window, Secret Garden." Depp played Mort Rainey, a successful author who falls apart when he finds out that his wife has been cheating on him. He can't write, so he goes to his cabin to find inspiration. There, he is confronted by a farmer named Shooter that accuses him of plagiarism. He acknowledges similarities between the two works, but before he can prove that he wrote the story first, the house his manuscript is in burns down. The story gets increasingly complicated from this point, people die, and Mort happily returns to his writing.
He also starred in the adaptations of Chocolat, Charlie and the Chocolate Factory, and The Legend of Sleepy Hollow. He's been a greedy book dealer, a drugged-out journalist, a struggling novelist, a playwright, and a successful novelist with some serious issues. It may have all been an illusion, but he does have some measure of experience with the book world. Maybe having his own imprint isn't such a stretch after all.
What do you think about Depp's imprint? Is this too much of stretch or does it fit in with his eccentric tendencies?