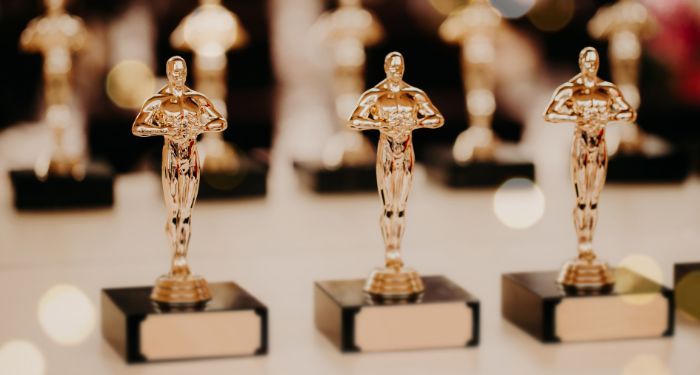 Lists
A Bookish Guide to the 2023 Oscars
This content contains affiliate links. When you buy through these links, we may earn an affiliate commission.
The 95th Academy Awards will be held on Sunday, March 12. As is the case every year, and has been the case since the first Academy Award ceremony (also known as "the Oscars") in 1929 — which honored films released in 1927 and 1928 including Sunrise: A Song of Two Humans, based on the short story "The Excursion to Tilsit" by Hermann Sudermann — quite a few of the nominees are extremely bookish! I've got a round-up of the nominated films that are adaptations, ranging from comics and classics to war novels and shocking fictional tales about real people.
A note on what counts as an adaptation: you may have noticed that several movies that are not based on books or remakes were nominated for best adapted screenplay, including Glass Onion (which does have a distinctly Agatha Christie feel). This is because sequels qualify for that category instead of original screenplay, for…reasons.
Below you can find the trailer for each movie as well as a link to the book it's based on and the details of which Oscars it's nominated for. I believe this is every bookish Oscar nominee, but it's entirely possible I've missed one. If so, mea culpa, please forgive me!
It is an unfortunate reality that the Oscars are still so white, and books by authors of color that are adapted as movies and nominated for Academy Awards are few and far between. It is encouraging to see screenwriters of color, including Kazuo Ishiguro, author of Klara and the Sun, nominated for awards, but we can't pretend that there is anything resembling equity yet, although we are seeing more adaptations of works by women (even if most of them are white).
---
Want more Oscar-nominated book adaptations? Check out the books behind four Academy Award–winning films.