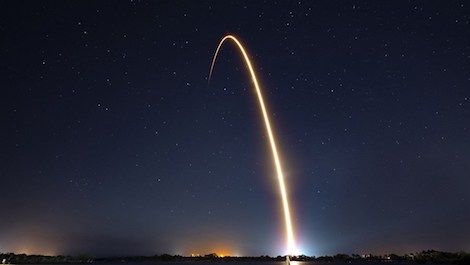 Critical Linking
A 30-million Page Library Is Heading to The Moon: Critical Linking, March 10, 2019
Sponsored by our What's Up in YA Giveaway of a $100 gift card to Amazon! Enter here.
---
The Lunar Library, as the archive is known, constitutes a "civilization backup" to help ensure that our distant descendants never lose humanity's collective wisdom, according to Nova Spivack, co-founder of Arch Mission Foundation, the Los Angeles-based nonprofit behind the project. The foundation is building a space-based archive designed to survive for 6 billion years or more — a million times longer than the oldest written records in existence today.
Ohh.
____________________
EW can exclusively announce that Jonathan Van Ness, Queer Eye's resident grooming expert, will publish his memoir Over the Top this fall. The multi-hyphenate will begin the book by tracing his upbringing in a small Midwestern town, where he was an easy target and endured years of judgment, ridicule, and trauma — yet none of it crushed his uniquely effervescent spirit.
____________________
Textbook publishers, for their part, have begun acknowledging that textbooks and other course materials have become so expensive that some students simply can't afford them, even if it means their grades will suffer as a result. Publishers claim that new technologies, like digital textbooks and Netflix-style subscription services, make textbooks more affordable for all. But affordability advocates say that if anyone is to blame for the fact that textbook costs have risen more than 1,000 percent since the 1970s, it's the publishers — and, advocates claim, these new technologies are publishers' attempt to maintain their stranglehold on the industry while disguising it as reform.
Let's repeat that number: 1000 percent.