This content contains affiliate links. When you buy through these links, we may earn an affiliate commission.
There is no mistaking the popularity of mystery novels. But scan the New York Times bestseller list and you will find little diversity. However, if instead of looking at bestsellers, we explore one of the awards focused on mystery books, we find a very different picture. Take the Anthony Awards. Examining the fiction winners, we find two women of color, three other women, and an anthology filled with diverse writers. And in the list of nominees, indie presses outnumber the "Big Five" publishers fourteen to eleven.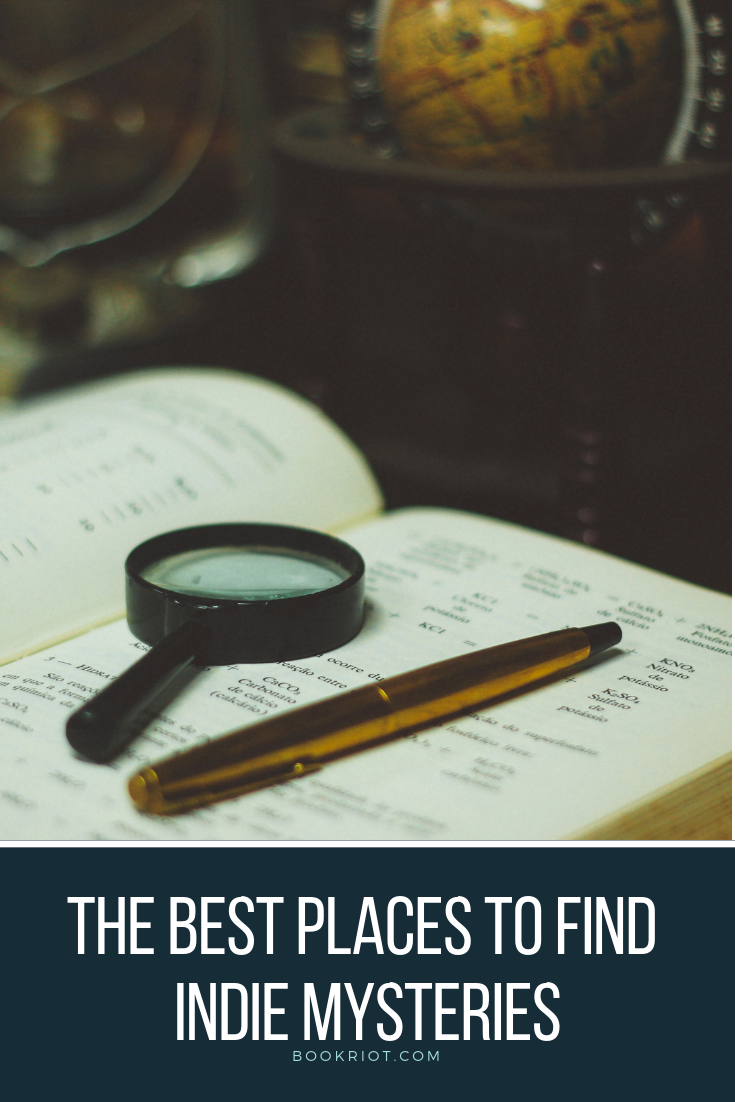 Midnight Ink had two of those nominations, including a win for Kellye Garrett's debut, Hollywood Homicide. Also picking up a nomination was Nadine Nettmann's sophomore effort in her Sommelier Mystery series, Uncorking a Lie. Dig deeper in Midnight Ink's shelves and you find Isabella Maldonado's Veranda Cruz mysteries (cartel thrillers Blood's Echo and Phoenix Burning), which showcase watertight plots and a badass homicide detective. Lefty Award winner Gigi Pandian also spends at least part of her time at Midnight Ink with the Accidental Alchemist books, pairing a reformed alchemist with a gargoyle (which is every bit as fun as that sounds).
In short, Midnight Ink has been a fount of diversity in the mystery genre. But if this is the first you're hearing of the indie press, I have some horrible news for you: Midnight Ink is closing its doors. So, having established the indie press as critical to a discerning mystery reader, where can such a crime connoisseur turn now for indie mysteries? Luckily, we're here to help.

Disclaimer: Let's get this out of the way right off. Yes, I am very biased here. This is my publisher. But take my books out of the equation, and what you have left is still an impressive shelf. Laura Ellen Scott and Penni Jones are both very active in the crime fiction community. Scott is proving to be a puzzle mystery genius with her first two books of the New Royal Mysteries; and Jones debuted with a ultra gritty Arkansas-based woman-out-of-prison mystery called On the Bricks. And in the coming year, we will get a promising debut from Laura Kemp called Evening in the Yellow Wood. What Pandamoon desperately needs to fully enter into this discussion is some racial diversity and some clarity of focus (they publish multiple genres, so maybe an imprint to point us toward Pandamoon Crime).
Other Writers to Check Out: Ward Parker, Francis Sparks, Brian Cohn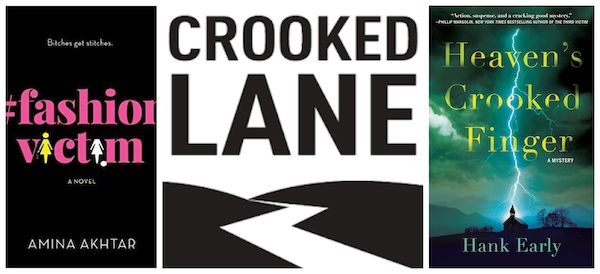 Crooked Lane Books boasts one of the freshest voices in mystery lit. Even the folks here at Book Riot praised Amina Akhtar's debut, #FashionVictim, as "awesome as it sounds." And, by god, it certainly is. Nowhere in the world of Big Five publishing will you find anything remotely like it. But while Crooked Lane showcases an impressive list of female crime writers with moderate diversity, their crown jewel may actually be a white male. Hank Early's Earl Marcus series, beginning with Heaven's Crooked Finger, is the type of off-the-beaten-path mountain murder mystery to put an indie press on the map.
Other Writers to Check Out: Laura Joh Rowland, Cate Holahan, J.G. Hetherton
You'll find no cozies at Down and Out. What you will find are six of those Anthony nominations and some top notch noir. While Down and Out needs to work on adding more women writers to their shelves, they lead the pack in diversity. And they consistently publish some of the best short crime fiction out there. In 2019, they'll publish the much anticipated thriller from E.A. Aymar, The Unrepentant. They are also home to Sarah M. Chen's award-winning restaurant noir novella, Cleaning Up Finn.
Other Writers to Check Out: Hector Duarte, Jr., Danny Gardner, Eric Beetner

Polis picked up two of those nominations, and we can only expect more. They just released Blue Kingfisher from Erica Wright, which brings Kat Stone, former master of disguise turned PI, over to Polis. Wright is a true talent, and the series promises to be one that could pay off huge for Polis. They also claimed Steph Post, who migrated from Pandamoon. Post is owning the Florida noir genre, even with her latest excursion into the Carnivale-esque magical mystery of Miraculum.
Other Writers to Check Out: Alex Segura, Winnie M. Li, Kristi Belcamino
Supporting these indie presses is crucial. No matter how much progress the literary scene has made, the major publishers are still lagging behind indies in recognizing voices from all backgrounds. The data speaks for itself: the key to diversity in the mystery genre lies in indie presses like these.