10 More Videos of Cute Kids Reciting Poems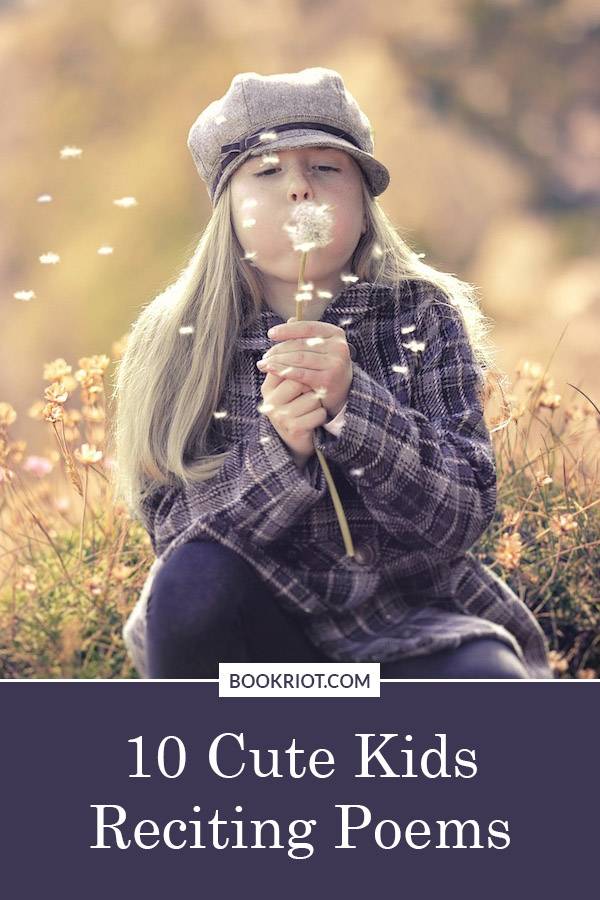 A couple years ago I compiled a playlist of ten videos featuring adorable children from around the world reciting poems. April is National Poetry Month, so I think now is a great time to follow that up with another list of kids reciting/performing poetry. Prepare for cuteness overload.
1. Asha Christensen Recites an Original Slam Poem
2. Girls Recite Maya Angelou's "Phenomenal Women"
3. Kids Recite Mother's Day Poem
4. THIS KID THOUGH
5. Sage Recites Frost's "Stopping by Woods on a Snowy Evening"
6. Aaron Thomas Recites "My Father" by Ted Hughes
7. Kioni "Popcorn" Marshall Performs Her Original Poem, "Scraps"
8. Girl Recites "Parts" by Tedd Arnold
9. 5-Year-Old Scarlett Recites "Doctor"
10. Botlhale Boikanyo Recites a Poem at the Mandela Day Gala Celebration
For a limited time, get a
2-week free trial of Book Riot Insiders
. With a calendar of upcoming releases, exclusive podcasts and newsletters, and Insiders-only giveaways, it's utopia for booknerds.