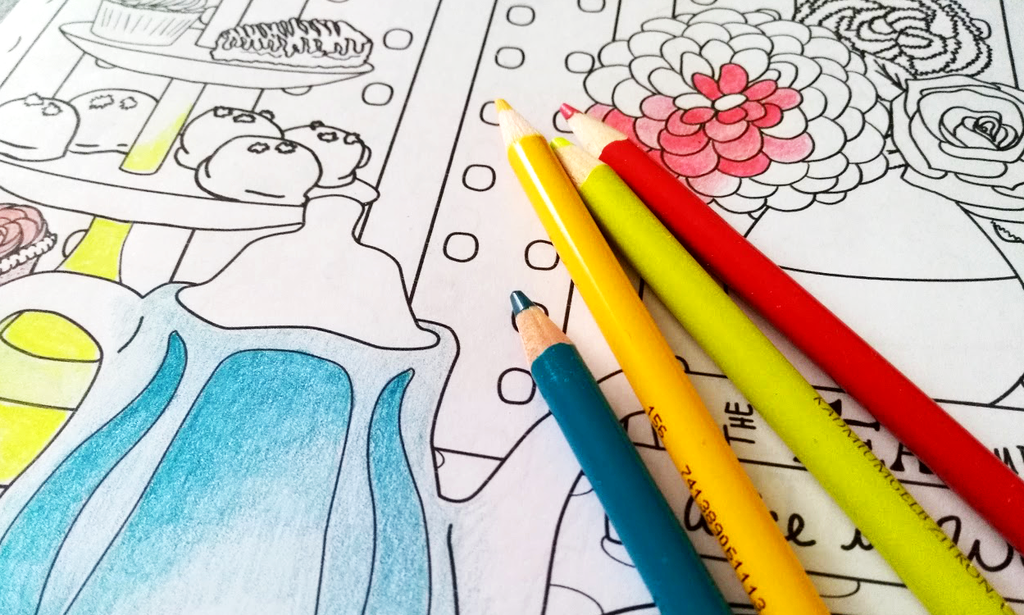 Crafting
Books And Tea, A Totally Free(!) Literary Coloring Page
I MADE THIS FOR Y'ALL. It took me many hours to figure out how to get my not-expensive drawing tablet to cooperate and make the lines I wanted, but I finally conquered my technology (more or less) to bring you a tea-themed literary coloring page.
I was inspired to make this page by the fact that books and tea seem to go hand-in-hand. (Books and beverages, really–so look out for other beverage pages coming soon, because coffee, wine, and whiskey deserve their days in the sun.) This would be a perfect reading day: snacks, tea, a good book, and most importantly, more books and more tea and more snacks waiting for me.
Click here or on the preview below to get the full-resolution page. (For best results, print with borderless printing.) I didn't put any watermarks on the page for maximum coloring enjoyment, so please link directly to this post if you decide to share? It helps me out a lot. xoxo
Also, if you do color it, take a photo and tag us on Instagram or Twitter @BookRiot because I want to see!