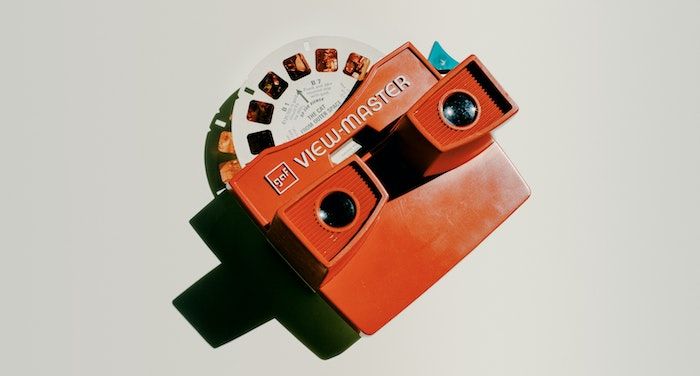 Lists
Nostalgia Party: The '90s Teen Book Series You Loved and Probably Forgot
This content contains affiliate links. When you buy through these links, we may earn an affiliate commission.
I've never been big on nostalgia, but the reality is, we're in dark times and have been in dark times for (checks watch) all of our adulthood. There's something comforting in thinking about favorite books from the past, when we were but younger versions of ourselves and perhaps a little less in need of staying atop every breaking news update. Enter: a fun look back at the '90s teen book series you loved and maybe forgot about.
We all know The Baby-Sitters Club. We're familiar with Fear Street and similar '90s teen horror. There's Sweet Valley High, Redwall, various series by Mercedes Lackey and Tamora Pierce, and, as highlighted in an earlier post, even more lesser-known nostalgic children's book series. This roundup won't cover those titles, but instead will dig even deeper into the trenches of your locked memory boxes. The majority are from the '90s, though a few of these begin in the very late '80s.
The majority of these books were published straight to paperback. They were affordable for young readers, and many would make their appearances in school book fairs and fliers for book sales. Many are also firmly situated in the "problem novel" genre of YA, wherein the central thrust of the story is a social problem and the teen operates as the means by which a message is conveyed. They're often formulaic without character depth, though what they attempt to do is at least noteworthy. Preachy, but noteworthy.
In many '90s teen book series, girls are central to the story, and they have a significant amount of agency. It's interesting to compare girls starting businesses and baseball leagues and cable television shows to the series which are focused on girls getting the cute boy or the many '90s teen horror novels wherein girls were simply victims and plot devices.
It should come as no surprise by this point that the majority of these series will be by and about white folks. Most of them will also be straight. The reality is that for all our nostalgia, too often that is nostalgia for a time that didn't exist or that was comprised of whitewashed, heteronormative narratives. It doesn't make those books or stories bad, but it's impossible not to pause and wonder what the stories we didn't get to read or see did to us growing up — and have done for us now, in our adulthood.
As mentioned in the piece on '90s teen horror, note that many of these series would fall into the middle grade/tween category in today's market. They feature younger teens or those who aren't quite teens, as opposed to centering stories of those in the 17, 18, or 19 year old range, which are far more common today. They're also likely to contain some, err, problematic language, so before you pick one up to read, check reviews.
I've also purposefully left out books that were part of a franchise — we'll get there soon, I promise. There are some real gems of the era.
Ready? Set? Let's enjoy these gnarly '90s teen book series. True joy in writing about these books is in how few words are necessary to give you the entire series plot arc and how outstanding the cover art is — masterpieces, truly.
Oh, and if this post brings you back to A Place, you'll want to also make sure you add the book Paperback Crush to your to-read, as it, too, will give you All Those Feels.
I'm a Big Kid Now: '90s Teen Book Series
---
If this trip back in time to '90s teen book series leaves you wanting more, then you're going to eat up this look at nostalgic teen magazines.