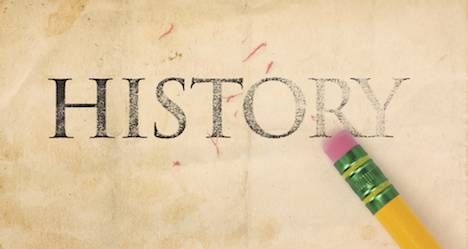 Newsletter 1
90+ Of Your Favorite Works of Historical Fiction
This week's Riot Recommendation is sponsored by To The Bright Edge of the World by Eowyn Ivey.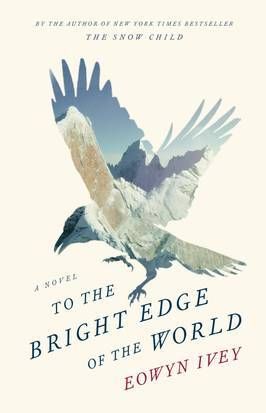 In the winter of 1885, decorated hero Colonel Allen Forrester leads a small band of men on an impossible expedition: to venture up the Wolverine River and pierce the vast Alaska Territory. Leaving behind Sophie, his newly pregnant wife, Colonel Forrester records his extraordinary experiences in hopes that his journal will reach her if he doesn't return.
Meanwhile, on her own at Vancouver Barracks, Sophie chafes under the social restrictions and yearns to travel alongside her husband. She does not know that the winter will require as much of her as it does her husband, that both her courage and faith will be tested to the breaking point.
---
Historical fiction allows us to imagine a time period we'll never experience (and for most of history: thank God), to roll around in the sights and smells and events of days gone by. Alternative history takes it a step farther, transporting us back in time and then imagining what might have been. So here are Riot Readers' favorite works of historical fiction:
Distant Marvels by Chantel Acevedo
In the Time of the Butterflies by Julia Alvarez
The Birthday Boys, Every Man For Himself, Young Adolf, Master Georgie, and According To Queenie, all by Beryl Bainbridge
City of Thieves by David Benioff
Year of Wonders by Geraldine Brooks
Cinnamon and Gunpowder by Eli Brown
Sunflowers by Sheramy Bundrick
Nothing Like the Sun by Anthony Burgess
The Miniaturist by Jessie Burton
Possession by A.S. Byatt
Shadows on the Rock by Willa Cather
The Luminaries by Eleanor Catton
The Saxon Tales series by Bernard Cornwell
The Dust that Falls From Dreams by Louis de Bernieres
The Red Tent by Anita Diamant
Rebels and Traitors, Master and God by Lindsey Davis
The Name of the Rose by Umberto Eco
Jane Steele by Lyndsay Faye
Corrag by Susan Fletcher
Outlander series by Diana Gabaldon
The General in His Labyrinth by Gabriel García Márquez
Goddess by Kelly Gardiner
A Good American by Alex George
Calico Captive by Elizabeth George Speare
Memoirs of a Geisha by Arthur Golden
The Physician (part 1 of Cole series), Shaman (part 2) and The Last Jew (standalone) by Noah Gordon
I, Claudius, and Claudius The God, both by Robert Graves
Hild by Nicola Griffyth
At the Water's Edge by Sarah Gruen
The Big Sky, The Way West, These thousand Hills, Fair Land Fair Land, all by A. B. Guthrie
The Nightingale by Kristen Hannah
Winter Garden by Kristin Hannah
The Lilac Girls by Martha Hall Kelly
Stones from the River by Ursula Hegi
A Murder for Her Majesty by Beth Hilgartner
The Book of Negroes by Lawrence Hill
Coventry by Helen Humphreys
Deafening by Frances Itani
Marlon James' The Book of Night Women
The Known World by Edward P. Jones
The Woman Who Heard Color by Kelly Jones
The Far Pavilions by MM Kaye
Legacy by Susan Kay
The Evolution of Calpurnia Tate by Jacqueline Kelly
Burial Rites by Hannah Kent
The Witch of Cologne by Tobsha Learner
To Kill a Mockingbird by Harper Lee
The Agency Series by Y.S. Lee
The Secrets of Mary Bowser by Lois Leveen
A Conspiracy of Paper by David Liss
Wolf Hall, Bring Up The Bodies, and A Place Of Greater Safety, all by Hilary Mantel
A Constellation of Vital Phenomena by Anthony Marra
Cloud of Sparrows by Takashi Matsuoka
Dead Man's Walk by Larry McMurtry
Gone with the Wind by Margaret Mitchell
The Corn King and the Spring Queen by Naomi Mitchison
Bernice Morgan's novel Random Passage and its sequel Waiting for Time
Queen's Bastard by C.E. Murphy
Their Eyes Were Watching God by Zora Neale Hurston
Daughter of Lir by Diana Norman
Harriet and Isabella by Patricia O'Brien
Instance of the Fingerpost Iain Pears
When Christ and His Saints Slept, and Falls the Shadow, both by Sharon Kay Penman
He Shall Thunder in the Sky by Elizabeth Peters
Oliver Pötzsch's Hangman's Daughter series
Mason & Dixon by Thomas Pynchon
The King Must Die by Mary Renault
The Last Silk Dress by Ann Rinaldi
Midnight's Children by Salman Rushdie
Doc by Mary Doria Russell
Thread of Grace and Dreamers of the Day by Mary Doria Russell
London by Edward Rutherfurd
The Girl who Played Go by Shan Sa
Katherine and Avalon by Anya Seton
The Killer Angels by Michael Shaara
The Greenlanders by Jane Smiley
A Tree Grows in Brooklyn by Betty Smith
The Ptolemies by Duncan Sprott
Rosemary Sutcliff's Eagle of the Ninth series
Code Name Verity by Elizabeth Wein
The Very Rich Hours Of Count Von Stauffenberg, and The Women Of Whitechapel And Jack The Ripper, both by Paul West
The Book Thief by Markus Zusak