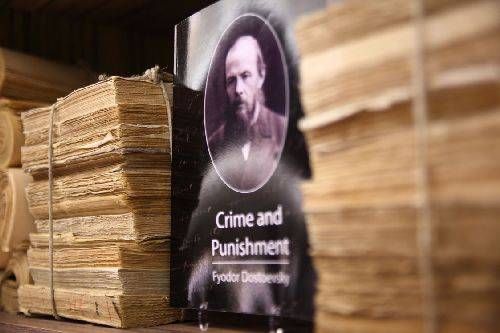 9 So You Think You Can Dance Routines for Your Comics OTP
Over the course of twelve seasons, dance reality show So You Think You Can Dance (SYTYCD) has woven stories about pretty much everything: terrified crash test dummies, raucous bellhops, the budding romance between a hummingbird and flower, and countless more.
Companionship, rivalry, and romance are core elements of most SYTYCD routines; they're also core to a great many "ships" (short for "relationships") in comics fan communities—perfect for combining the two.
Below are nine routines that I think sync neatly with some of comic fandom's most popular "ships." Some are romantic OTPs (One True Pairs), some are brOTPs (the platonic version), and others represent more tragic relationships—one, in particular, is a definite personal NOTP (No OTP, a.k.a. a disapproved ship).
Thor & Loki
Music: "Are You the One?" by the Presets
Choreography: Mia Michaels
Dancers: Season 3's Neil Haskell and Danny Tidwell
Take two brothers—a blonde and a brunette—and pit them against each other in a battle over the throne. Add something gothic styling and many ruffles, and bang! you get one dance routine for Thorki fans.
Mob Boss Selina Kyle & Anyone In Her Way

Music: "Sweet Dreams" by Eurythmics
Choreography: Mandy Moore
Dancers: Season 3's Sabra Johnson and Neil Haskell
As she's currently written by Genevieve Valentine, Selina Kyle is a boss—both in station and in personality. As head of the Calabrese family crime gang, Selina is frequently put at odds with rival crime bosses, Batman, and even Gotham's newest Catwoman, her girlfriend Eiko Hasigawa. Here's "Sweet Dreams" to anyone who stands in Selina's way.
Steve Rogers & Peggy Carter
Music: "No Air" by Jordan Sparks
Choreography: Tabitha and Napoleon D'umo
Dancers: Season 4's Katee Shean and Joshua Allen
In this routine, a woman mournfully sees her beloved go off to war; in the comics, Steve and Peggy go to war together. For me, this routine doesn't capture Steve leaving for war—it captures the moment where he's saying goodbye to Peggy as he plummets into the ocean.
In a sense, this is their last dance.
https://www.youtube.com/watch?v=a8EnVBi5oTE
Dick Grayson & Koriand'r
Music: "Hip Hip Chin Chin" by Club Des Belugas
Choreography: Dmitry Chaplin and Heidi Groskreutz
Dancers: Season 3's Lacey Schwimmer and Danny Tidwell
Most mainstream media requires its female participants to be sexy when it'd never ask the same for its male counterparts; the mainstream comics industry does this often. Latin ballroom dances, however, ask women and men to amp up the sex appeal.
Who's the only male cape comic character I can imagine stepping up to the challenge? Dick Grayson, of course—paired perfectly with once flame Starfire.
Dick Grayson & Barbara Gordon
Music: "Fix You" by Coldplay
Choreography: Travis Wall
Dancers: Season 7's Robert Roldan and mentor Allison Holker
Do not fret, DickBabs shippers, I have a have a dance for you too.
This iconic SYTYCD routine follows a woman's struggle through surgery and the recovery process afterwards. It's emotional, artfully choreographed, and likely to affect anyone who's wanted so desperately for someone they love to heal and move forward.
The sensitivity with which Robert treats Allison reminded me a great deal of Dick Grayson, and how he likely approached Barbara after her accident. I'd definitely say this routine captures the spirit and sweetness of their relationship.
Scott Lang & Cassie Lang
Music: "Time"
Choreography: Mia Michaels
Dancers: Season 3's Lacey Schwimmer and Neil Haskell
In comics, death is often nothing more than a revolving door, and few families understand this more than Team Lang. It's Scott Lang's love for her daughter, Cassie, that transforms him into Ant-Man. After an accident involving Scarlet Witch, Scott dies and Cassie emotionally retreats until she dons his gear and becomes Stature of the Young Avengers.
In a subsequent mission, the Young Avengers time travel and she rescues her father from his death; very shortly afterwards, Doctor Doom attacks her father, she believes he's killed again, attacks Doom, and is killed. But, as of this past year, she's back again!
Even if it's not an exact 1:1 comparison, this routine about a father and daughter reuniting in heaven definitely serves up some Lang feels.
Harley Quinn & the Joker
Music: "Gravity" by Sara Bareilles
Choreography: Mia Michaels
Dancers: Season 5's Kayla Radomski and Kupono Aweau
The Harley Quinn and Joker dynamic is an abusive one; from her origin story on, the Joker has emotionally manipulated Harleen in almost every single story she's in, and often physically abuses her. And, for whatever reason, she's addicted to his influence.
This routine takes on addiction, and reminds me of a more tragic take on the Harley/Joker relationship. For those dissatisfied with my take on their dynamic, consider this routine for a more triumphant take and this one for a take that aligns more with New 52's origin of their romance.
Clark Kent & Lois Lane & Superman
Music: "Libertango" from Forever Tango / "Right Here Waiting" by Richard Marx
Choreography: Miriam Larici and Leonardo Barrionuevo / Mandy Moore
Dancers: Season 5's Janette Manrara & Brandon Bryant / S5's Melissa Sandvig & Ade Obayomi
It's impossible to boil down the most iconic comics romance into one routine, so I chose two! The first, an Argentine tango, captures the combative dynamic portrayed between Lois and Clark in some versions the Daily Planet. It's fiery, flirty, and a lot of fun.
The contemporary routine captures the relationship between Lois and Superman—or, specifically, after they've known each other and grown enough for Lois to know that Clark is Superman. Here there's sensitivity, mutual support, and a strong emotional core.
Note: For the title's sake, consider one of these routines a friendly bonus!
Steve Rogers & Bucky Barnes (or any other popular M/M ship)
Music: "How It Ends" by DeVotchKa
Choreography: Travis Wall
Dancers: Season 7's Kent Boyd and mentor Neil Haskell
According to the introduction, this routine is about two male "best friends." Read "best friends" like you'd read Batwoman and Renee Montoya as "gal pals." Trust me, you'll be able to tell when you watch the routine.
Though I think Steve & Bucky fit ideally for this heartbreaking dance, I'd also say its fair game to match it with any other tortured, unacknowledged-by-bigwigs male/male pairing in a comics universe. Prepare ye for feels!