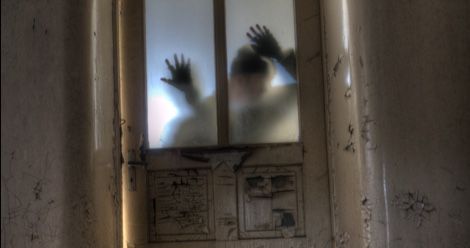 9 Nonfiction Books About Vampires, Ghosts, & Terrifying Creatures: Critical Linking, October 31
Sponsored by Shades of Wicked by Jeaniene Frost
---
Every October, readers flock to the horror genre in search of terrifying tales about monsters, ghosts, witches, and things that go bump in the night. But what if I told you that the fiction section of the library wasn't the only place to find unnerving narratives about the supernatural? Whether you're into vampires and werewolves or aliens and man-eating insects, there are plenty of nonfiction books about scary stories that reveal sometimes, the truth isn't just stranger but often spookier than fiction.
Alternative title: Books To Keep In The Freezer And Also Never Turn Off The Lights.
---
Goldman Sachs just published its fourth annual fall reading list. The recommendations from Goldman Sachs leaders included everything from inquiries on rural America to guides on setting company culture to a novel about a young woman who returns to her native Nigeria.
If you want to read like a Goldman Sachs executive.
---
In every interview I've done so far to promote my book, I have been asked some version of, Why do you write political stories? I've learned a few things about what it means for me to engage with the political through fiction, and also about what that question means to people. I personally believe that as a writer, you participate in society; no art (or person) emerges from a vacuum. I do not mean that all art has a political platform, but rather that artists have an identity that intersects with society in various ways. To create art has political implications. To be black and exist in a space has implications. The same is true of being white, but because of the privilege inherent in whiteness, those implications often aren't examined in the same way.
Nana Kwame Adjei-Brenyah, the author of Friday Black, on the question "Why do you write political stories?"