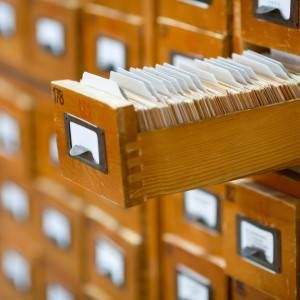 Lists
9 Great Songs About Libraries, Librarians, and Books
This week is National Library Week in the US, and in honor of that, I thought it'd be fun to round up some songs that are about libraries, librarians, or books. I've limited to songs that aren't parodies or done by librarians to support libraries — these are songs from musicals, television, or from bands/singers you might be familiar with. But when you wrap up listening to these, do spend a little time digging into these awesome parody songs by librarians.
Some of these videos are excellently library-themed, too. And one thing I've learned in my research here is that if you're single and looking for romance, the library seems like a really excellent place to find love.
Librarian by My Morning Jacket
Walt Grace's Submarine Test, January 1965 by John Mayer
Marian the Librarian from The Music Man
At The Library by Green Day
Wrapped Up in Books by Belle and Sebastian
Love in the Library by Jimmy Buffett
French Navy by Camera Obscura
Library Rap by MC Poindexter and The Study Club
Having Fun Isn't Hard When You've Got a Library Card from Arthur
And never forget the time that Tori Amos named her greatest hits album Tales of a Librarian.