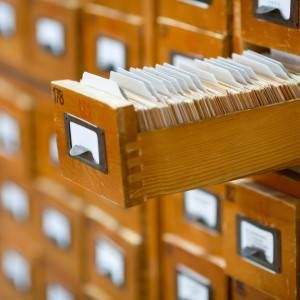 Lists
9 Great Songs About Libraries, Librarians, and Books
This week is National Library Week in the US, and in honor of that, I thought it'd be fun to round up some songs that are about libraries, librarians, or books. I've limited to songs that aren't parodies or done by librarians to support libraries — these are songs from musicals, television, or from bands/singers you might be familiar with. But when you wrap up listening to these, do spend a little time digging into these awesome parody songs by librarians.
Some of these videos are excellently library-themed, too. And one thing I've learned in my research here is that if you're single and looking for romance, the library seems like a really excellent place to find love.
Librarian by My Morning Jacket
[youtube]https://youtu.be/U5Es1flO_2M[/youtube]
Walt Grace's Submarine Test, January 1965 by John Mayer
[youtube]https://youtu.be/RQQ8tkkJRT0[/youtube]
Marian the Librarian from The Music Man
[youtube]https://youtu.be/7N9C2JS9mWc[/youtube]
At The Library by Green Day
[youtube]https://youtu.be/tJE-fs6HjAI[/youtube]
Wrapped Up in Books by Belle and Sebastian
[youtube]https://youtu.be/YetG6_4qJiY?list=PLFD16ADC390886AD5[/youtube]
Love in the Library by Jimmy Buffett
[youtube]https://youtu.be/RdCQBoMamJM[/youtube]
French Navy by Camera Obscura
[youtube]https://youtu.be/kLPjcGgN0gM[/youtube]
Library Rap by MC Poindexter and The Study Club
[youtube]https://www.youtube.com/watch?v=lg6qxN8-_AY[/youtube]
Having Fun Isn't Hard When You've Got a Library Card from Arthur
[youtube]https://youtu.be/lbXz3MXx2DU[/youtube]
And never forget the time that Tori Amos named her greatest hits album Tales of a Librarian.
____________________
Did you know that Book Riot has a YouTube channel? We do. It's new and we are having fun with it. Check it out here.